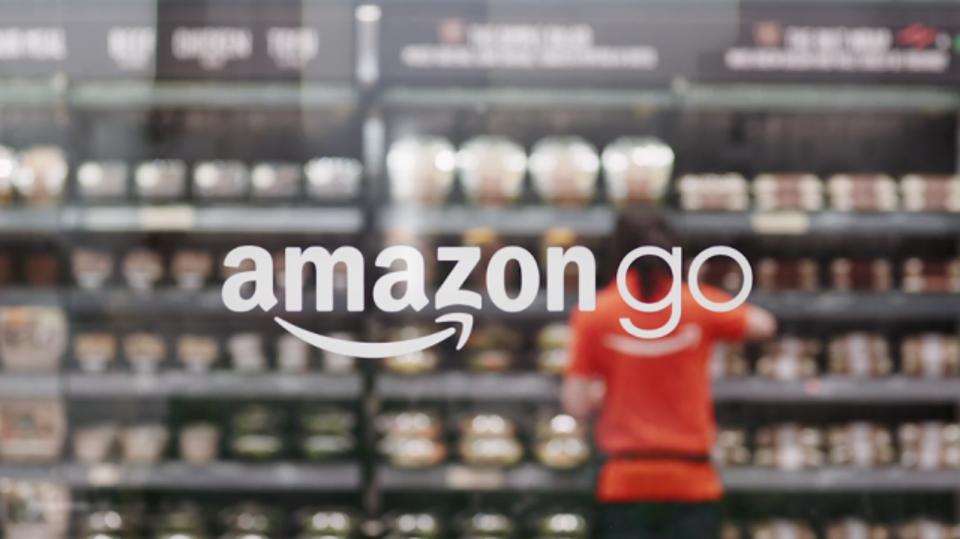 The king of the retail jungle roars again. Amazon has unveiled a grocery store with no lines, no registers, no cashiers and no self-checkouts. Amazon Go, an 1,800-square-foot retail space located in the company's hometown of Seattle, lets shoppers grab the items they want and leave; the order then gets charged to the customer's Amazon account.
The store's "Just Walk Out" technology is aptly named, but the method behind the service is complex. Shoppers use the Amazon Go app and hold their smartphone near a scanner as they enter a store. Once inside, a combination of sensors, computer vision and deep learning keep track of what's taken off and returned to shelves, keeping track inside a virtual cart. Once finished, the shopper walks out and the company charges her Amazon account.
The store is currently open in beta to Amazon employees only. A public opening is scheduled for early 2017 and with as many as 2,000 stores planned by 2018, Amazon is certainly taking customer convenience to new levels.
"Four years ago, we asked ourselves: what if we could create a shopping experience with no lines and no checkout?" said Amazon through a press release on the official Go site. "Could we push the boundaries of computer vision and machine learning to create a store where customers could simply take what they want and go?"
The shop will offer ready-to-eat breakfast, lunch, dinner and snack options made fresh every day by Amazon's on-site chefs plus local kitchens and bakeries. The selection of grocery essentials ranges from staples like bread and milk to artisan cheeses and locally made chocolates. It will also sell chef-designed Amazon Meal Kits, with all the ingredients needed to make a meal for two in approximately 30 minutes.
For customers, the benefits are obvious —no waiting in line for cashiers to ring you up or struggling to find that elusive dime in your wallet or purse to pay. Self-checkout machines will soon seem as antiquated as cash registers that ring.
For Amazon, the analytical data it can collect from every shopping journey will be invaluable. Amazon could analyze every movement a customer makes in the store, including which items are picked up and put back on a shelf. Then, based on that data, the retailer could integrate those findings into a shopper's Amazon.com account and deliver more relevant offers than ever before.