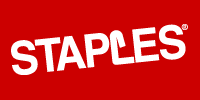 Staples Chairman and CEO Ron Sargent has agreed to step down from his position on June 14, just weeks after a federal court judge shot down the retailer's planned bid to acquire rival Office Depot for $6.3 billion.
The failed merger further highlights the risks major retail players take when looking to bolster their brand through acquisitions. The financial cost was steep: Staples now must pay Office Depot a $250 million termination fee.
On top of the initial fee, Staples was forced to completely revamp its strategic plans going forward. These now include:
Cutting costs by approximately $300 million by the end of 2018;

Closing at least 50 stores in North America in 2016;

Shifting focus to mid-market consumers; and

Increasing its offerings beyond office supplies, while pursuing market share gains in core categories such as ink, toner and paper.
Q1 Exposes Staples' Weaknesses Across Channels
Sargent's departure may be attributed to the failed merger, but the company's inability to get its online offerings on track and to differentiate from Amazon could not have helped his current standing.
Staples, like a number of other omnichannel retailers including major department stores, was hampered by a rough Q1 that saw:
North American comparable sales (including e-Commerce) dip 3%;

Staples.com sales remain flat year-over-year; and

Net income plummet 30.5% year-over-year.
Whereas the large dip in net income is always cause for concern no matter the size of the retailer, the lack of any growth in the e-Commerce space is definitely alarming, and shows that Staples is clearly struggling with not just one but multiple consumer sales channels.
In the company's Q1 earnings call, Sargent noted that the retailer improved customer conversion rates both in stores and online in the U.S., but added that "this was not enough to offset lower customer traffic across both channels."
Considering that the retail industry has continued to see the benefits of increased consumer spending, with online shopping leading the growth charge, Staples may need to double back and reposition itself if it wants to have sustainable success under a new regime.
With the company's North American Commercial B2B division increasing its net income 10.4% in the quarter — accounting for more than twice the net income of its retail division — Staples might be wise to sharpen the differentiation points of its B2B offerings, or to increase emphasis on the division as a whole.
New Staples Leadership
Shira Goodman, the President of North America Operations at Staples, will become the retailer's interim CEO upon Sargent's exit. Sargent will continue to serve as a Director and non-executive Chairman of the Staples Board of Directors through the company's 2016 fiscal year, which ends on January 28, 2017.
In a company statement, Robert Sulentic, Independent Lead Director of the Board of Directors at Staples, appeared to imply that the inability to complete the merger affected Sargent's position going forward:
"Sargent worked diligently on the acquisition of Office Depot and the Board appreciates the strong effort he made to secure governmental approval," Sulentic stated. "With the termination of the merger, we mutually agreed that now is the right time to transition to new management to lead Staples through its next phase of growth."
Sargent began his career at Staples in 1989, and helped spearhead the launch of its delivery business in 1991. He was appointed President and COO of the company 1998, before being named its CEO in 2002.