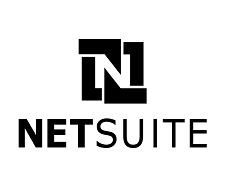 With the purchase of IQity's cloud business, NetSuite has added next-gen manufacturing capabilities to its cloud-based financials, ERP and omnichannel commerce software suites. The deal creates a single cloud software system that meets the needs of both discrete and batch process manufacturers. Financial terms of the acquisition were not disclosed.
Now, by using the NetSuite SuiteCommerce Solution, manufacturers will be able to more easily open new direct-to-consumer sales channels while growing their traditional direct-to-distributors business. They also will gain the ability to operate secure self-service portals for B2B partners and customers, and to leverage machine-generated data to efficiently automate replenishment with machine-to-machine commerce.
Founded in 2007, IQity Solutions joined NetSuite's SuiteCloud Developer Network in 2012 as a key solution partner. Leveraging NetSuite's platform, IQity created the IQity Advanced Manufacturing SuiteApp. At the time of the acquisition, NetSuite and IQity had close to 40 joint customers.
"The combination of NetSuite and IQity arms manufacturing companies with a unified, cloud-based system that extends across manufacturing, financial and commerce processes to help transform their business operations," said NetSuite President Jim McGeever in a statement.
With this acquisition, "NetSuite is offering the opportunity to power the next level of business results," said IQity Solutions Founder Dave Gustovich in a statement. They can use a "unified system that lets manufacturers focus on product innovation, efficiency and profit margins; not managing a patchwork of disconnected point solutions."