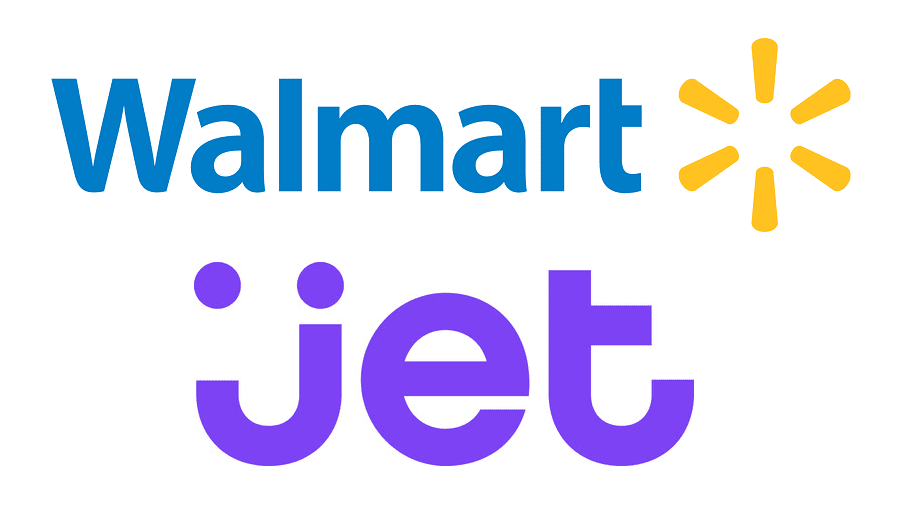 Walmart is looking to acquire a major weapon — sophisticated pricing technology — in its ongoing battle with Amazon. The Bentonville retailer is reportedly in talks to acquire pure-play startup Jet.com for a hefty $3 billion price tag, according to the Wall Street Journal.
"Jet.com's potential market advantage is in leveraging its consumer facing transparent volume pricing negotiation technology to lock in bigger and more recurring customers, but they were challenged to attract a broader consumer base and to lock in a longer list of suppliers," said Leslie Hand, VP, IDC Retail Insights in an interview with Retail TouchPoints. "This is a great move for Walmart, because Walmart can use Jet.com's technology to innovate value pricing and bring it to the masses like only Walmart can. It's a case of 'they are both better off together.'"
Even though Jet launched just over a year ago, it already has attracted more than $800 million in capital from big-name investors including New Enterprise Associates, Accel Partners, Fidelity Investments and Goldman Sachs. Its valuation of $1 billion is all the more remarkable since it had been projected to burn through hundreds of millions of dollars in marketing spend for its first few years of operation as it attempts to draw customers to its site.
Some analysts have noted the hurdles that Jet.com and Walmart would need to overcome to maximize the value of a potential deal. "Walmart's digital sales are not growing as fast as the industry…and not nearly as fast as Amazon. In fact, 60% of all e-Commerce growth comes from Amazon," said Adam Silverman, Principal Analyst, Forrester Research in an interview with Retail TouchPoints. "To amplify their e-Commerce business, buying Jet.com would allow Walmart to acquire new customers (Jet.com is adding 350,000 subscribers monthly). Jet.com wins by having the lowest price, but that's coming at a big price for the retailer. Their dynamic pricing model is good, however Jet.com is keeping prices down by subsidizing the lower price."
In fact, lower prices and dynamic pricing have been Jet.com's key points of differentiation. In an April 2016 Investor's Business Daily article, CEO Marc Lore said "We're going after a different type of customer with a different need. We are about saving people money and empowering them to shop in a smarter way. And our technology is built to help consumers and retailers pull costs out of the overall ecosystem."
Jet.com's dynamic pricing rewards customers for buying multiple items, which decreases shipping costs. At checkout, Jet's algorithm determines which sellers are most efficient in terms of price and shipping. "As people shop, we're repricing products to reflect the true underlying economics of getting those products to the customer," said Lore.
Jet.com's prices are, on average, 5% lower than many of its competitors, according to a May 2016 article in Money. After ditching a planned $50 membership fee in October 2015, Jet.com announced it would offer free shipping on orders of more than $35. The retailer, which added fresh groceries to its offerings in May 2016, has been collecting an impressive 350,000 customers per month.
But acquiring new customers is not the same as keeping them. "There is some question as to whether Jet.com is able to retain customers," said Forrester's Silverman. "If the majority of sales are coming from first time buyers, as some firms have stated, then their model is reliant on heavy acquisition costs…another anchor on the business model.
"The deal only makes sense to Walmart if they can acquire new customers at a reasonable cost per acquisition (CPA)," he added. "Yes, Walmart would get the 'smart cart' and dynamic pricing engine, but the business model will need to be altered to allow Walmart to make a profit."
Should the deal go through, Walmart would gain access to Jet.com's sophisticated pricing software, along with warehouses and valuable customer data. The Jet.com brand would also provide Walmart.com with the opportunity to reach higher-income shoppers, which it has so far struggled to do. Walmart has pledged $2 billion to boost its e-Commerce sales, building new fulfillment centers and launching a two-day unlimited shipping service to compete with the increasingly popular Amazon Prime service.
Amazon's advantages, of course, are not limited to Amazon Prime. It has become for many people the first place they search for products online, and it has built up a significant network of suppliers and sellers. In addition, the success of its Amazon Web Services cloud division has helped the retailer post profitable financial results.
In terms of pricing, Amazon recently moved away from using MSRP or "list" prices, fueling speculation that the retailer would be trying to raise prices on some items.