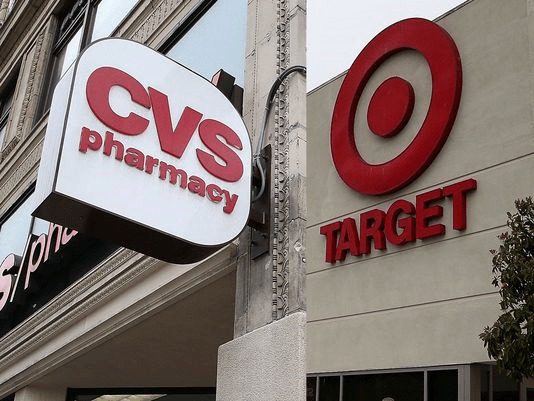 CVS Health is acquiring more than 1,660 Target pharmacies and 80 clinic locations for approximately $1.9 billion, helping the company expand its presence into Denver, Portland, Salt Lake City and Seattle markets.
The pharmacies will operate through a store-within-a-store format under the CVS/pharmacy brand, while the clinics will be rebranded as MinuteClinic. The new clinics are part of CVS/minuteclinic's plan to operate 1,500 clinics by 2017. Additionally, CVS Health and Target plan to develop between five and 10 small format stores over a two-year period once the deal is finalized. These locations each will be branded as TargetExpress stores and include a CVS/pharmacy.
"This strategic relationship with Target supports the highly complementary customer base, brand and culture we share," said Larry Merlo, President and CEO at CVS Health. "This relationship with Target will provide consumers with expanded options and access to our unique health care services that lead to better health outcomes and lower overall health care costs."
CVS Health will open up to 20 new clinics in Target stores within three years of the transaction's closing. However, both parties are unsure when the transaction will be completed.
The transaction positions CVS Health to reach more patients and provide more convenient service options, while Target is expected to benefit from a boost in store traffic and sales. With the transaction, Target also can strengthen its focus on wellness as a signature category.
"At Target, we've talked a lot about the evolving preferences of our guests and this partnership demonstrates that we're committed to putting them at the forefront of everything we do," said Brian Cornell, Chairman and CEO at Target. "By partnering with CVS Health, we will offer our guests industry leading health care services, and at the same time, sharpen our focus on elevating the way we deliver wellness products and experiences to our guests."
As part of the transition process, CVS Health is offering approximately 14,000 Target health care professionals comparable positions with CVS Health.The health care company will pay for the deal with new debt and has lowered its share repurchase guidance for the year from $6 billion to $5 billion.