Corporate awareness of diversity, equity and inclusion practices (DE&I) in retail has grown over the last few years, but within many companies actual progress has been slow or nonexistent. For Bumbershoot CEO and CMO Kimberly Minor — also President and Founder of Women of Color in Retail and President and CCO of Bandier — reflecting on a 25-year career in retail and branding as a woman of color has afforded great insights into the DE&I needs of the industry.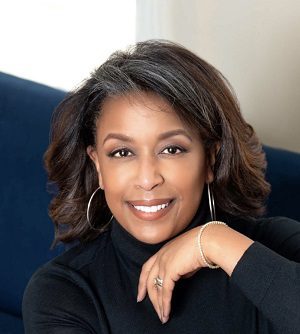 "It just felt so lonely," said Minor regarding her time nearly 15 years ago as a VP of Merchandising for Ann Taylor Loft. "There are nuances to being a person of color in these corporate environments that no one understands. You can't talk to your colleagues about it. Things happen and they don't recognize it because it's not affecting them in the same way it's affecting you."
Building her career during the late 1990s, there was a sense that progress in corporate DE&I would continue to grow, but it often stalled or even regressed. It wasn't until the murders of George Floyd, Ahmaud Arbery and Breonna Taylor did Minor notice renewed interest from corporations expressing a desire for change. But while some companies were genuinely committed to inclusion, others saw an opportunity to capitalize on a topic they viewed as a trend.
"There are a lot of companies that just wanted a quick fix," said Minor. "[They would ask] 'What do you mean it's going to take a year to really see change?' I would tell people you have to change from within. You can't just put a sticker on it."
Minor will share her expertise at the Retail Innovation Conference & Expo, May 10-12, during a session titled Next-Gen Diversity, Equity and Inclusion: Sponsorship, Mentorship and More. Here is an exclusive preview of her perspective and advice regarding next-generation DE&I.
RTP: How did your career prepare you for this work in DE&I?
Kimberly Minor: I started my career in the Macy's executive training program. From the beginning of my career, I've been in a leadership role. I would say almost nine out of 10 times, I was the first Black woman or Black person and most times the only person of color. I realized early on what it took for me to be successful. The extra work, the extra projects, showing up every day and having to prove myself every day. I didn't see all of my colleagues doing that, [although] when I was at Express I did. We all worked really hard, but before and after that — especially after that, because I left Express in 1998 — and since then it was worse. You would think it would be getting better.
RTP: How did the most recent high-profile police killings bring more awareness to the need for DE&I in retail?
Minor: It was just this horrific trifecta. There was Ahmaud Arbery, there was George Floyd and Breonna Taylor. When that happened, people just started calling me asking, 'What do you think?' [and] 'I feel like I don't know what to say.'
It went from retail to other industries where people were just talking to their friends trying to make a difference for their teams, or they felt they should do something but just didn't know what to do so they didn't do anything. I started speaking with corporations, coming in for town halls and being available to their teams to ask questions, and not to feel like there are words they can't say or subjects they can't talk about. By then, it was COVID and we were all at home, working from home.
[In the past] in the corporate world, you left your political views, you left your personal issues, you left all that in the parking lot. You never brought that into the space. But once there was no delineation — because we were living and working in the same space and so we're experiencing what's happening in the world at the same time and in the same space — you have to really think about who we are differently [as well as] how we interact.
RTP: What is the importance of strong DE&I initiatives in retail?
Minor: Retail is an industry that really touches every aspect of your life. The industry relates on a personal, economic and emotional level as well as functional because a lot of what you have to buy, you need. In this industry, we have to especially understand people's fears, their needs and who the customer is. There have been advances [in retail] but it's an industry that's in progress.
Most of the time, the people who are sitting at the table making decisions for those who are buying [products] don't look like those consumers. We saw it with Gucci, we saw it with H&M and we continue to see it. I've spent a lot of time talking about making sure that every function of your business should be reflective of your consumer because we are in a consumer business.
RTP: What are some of the DE&I missteps you've been noticing lately, and how do you think those can be solved?
Minor: A lot of the missteps that I see are in the companies that only showcase people of different groups and ethnicities, or represent those differences, in their given month. They have a Black history T-shirt, they have a Hispanic history T-shirt, they have a women's history T-shirt, they have a pride T-shirt. I don't get why people get excited about that. They're making money off you. You can only represent during that month?
We need to hold them accountable to their customers and their colleagues to make change. Most retailers are very diverse when you consider the independent contributors who work in the stores. Unfortunately, those are the people who make the smaller salaries. They're hourly. You have this funnel, and as the roles move more toward leadership, manager and district manager, how do we open that funnel and make sure there is a real pipeline? Clear that artery.
You can start in the stores. I worked in Macy's. That is important because you need to know the customer. You need to know what the consumer looks like. What do they want? How do they think? You need to be with them to understand that. You need to make it open to everyone. Now everyone is not going to get there because not everyone has the aptitude, but make it so that the requirements are public, clear and [outlined in a way that is] diplomatic and everyone can see it, and everyone goes through the same process. Then you'll have a diverse team of people who are qualified uniquely for those roles.
RTP: When you talk about mentorship and sponsorship, how do these concepts work?
Minor: When we first started, I would ask all the women, what do you need? They all said 'Mentors.' I said, 'No you don't.' There is mentorship, there is allyship and there is sponsorship. A mentor is a trusted advisor. Your best friend could be a mentor. There are a lot of people who can be mentors and a sounding board. That's great. Everyone needs that. That's not going to necessarily get you to the position you want within the company. To get that to happen you need allies — people who stand in the gap. If you're not there or someone is saying something about you, it's someone who can say 'That's not it.'
Once a sponsor is willing to sponsor you, they're responsible. They're going to make sure you have the training you need. They're going to make sure that you're in the right rooms. They're going to make sure you're on top of what you're doing. That is the difference. Most women, and if you add on that it's women of color, don't have sponsors. We really need to look at that because most men do.
Many people of color in my generation and the younger generation are the first to go to college. They are the first in their families to go into the corporate world. They don't know what they don't know. If there is not someone on the other side to help you navigate, how do you succeed?
RTP: Where has the DE&I evolution brought us, and where are we now collectively?
Minor: We're more aware of the situation. We talk about it a lot, but when I look at the confirmation hearings [for Ketanji Brown Jackson] it shows me that on the big stage, laying out all of our cards, not much has changed.
RTP: What would next-gen diversity equity and inclusion look like to you?
Minor: If you and I are interviewing for the same position, we could walk out of that interview and compare notes on content: 'Did you talk about this?' 'Did you talk about that?' It would be all about the job we were interviewing for.
It would look like no matter what level, when you're in a conference room your peers look like you, [look like this person, look like that person,] and we would be reflective of the total demographic of whatever market we serve. That is what it would look like.
Hear from Minor herself at her RICE session on May 11, 2022, Next-Gen Diversity, Equity and Inclusion: Sponsorship, Mentorship and More.