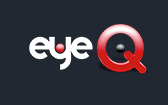 EyeQ, a provider of in-store analytics solutions, has received $1.2 million in funding from Corsa Ventures, DreamIt, Houston Angel Network, South Coast Angel Network and other angel investors.
With the funding, eyeQ aims to expand the business, add new customers and improve relationships with existing clients, which include multiple Fortune 50 brands. Since its inception in 2012, eyeQ has developed a solution designed to create a more relevant in-store shopping experience. Some eyeQ retail and hospitality customers include: Sears Hometown and Outlet Stores, Luby's, and Fuddruckers.
Using interactive touch-screen displays, eyeQ can collect detailed data about customer activities, demographics, loyalty and preferences. This data then empowers retailers to better understand shoppers and, in turn, develop more engaging and helpful interactions.
"Brick-and-mortar stores aren't going away, but they are finding it harder to compete, and keep customers over online options," said Brian Grisby, Managing Partner at Corsa Ventures. "EyeQ gives these physical stores and brands a leg up, and powers customers with intelligence, in real time, to make smart decisions — and purchases — right in the store. We are thrilled to support eyeQ's continued development."
An IBM showcase company, eyeQ developed its solution with BlueMix, IBM's cloud platform, and Watson, IBM's cognitive computing system.