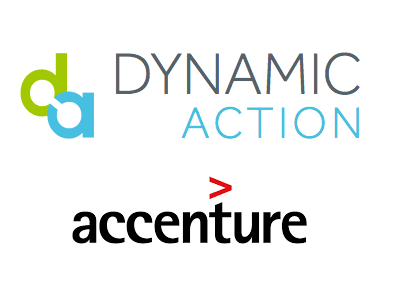 DynamicAction, a data analytics solution provider for retail merchandisers, has secured $15 million in a Series B funding round led by Accenture and West Coast Capital. In addition to funding DynamicAction, Accenture will become a reseller and service provider for the DynamicAction solution.
The strategic alliance is designed to marry Accenture's delivery network and consulting capabilities with the analytics capabilities of DynamicAction. Throughout the fundraising period, the DynamicAction team wasn't just seeking out cash; the team was in search of a leading investor and partner that understood the retail market and the growing complexities of the industry, according to John Squire, CEO of DynamicAction.
"When we sat down with the Accenture team, they had a very specific view of the world — that the ability to compete for retailers is going to require them to be very agile," Squire said in an interview with Retail TouchPoints. "What resonated with us was our similar views that it was going to come down to data and analytics, and there isn't going to be any single function in any retailer where these are going to be applied; it's going to have to be applied holistically across the entire set of functions."
Given that DynamicAction's knowledge of retail functions primarily hones in on the mathematics and algorithms that drive the company's technology, the partnership with Accenture enables the provider to gather more expertise on business processes and the people behind them.
With DynamicAction's top five retail clients experiencing a 91% full price inventory sell-through rate in 2015, and its customers increasing 2015 holiday profits at a 27% higher average rate than their revenue, the Accenture team was impressed with the provider's ability to enhance the profitability of its retail clients.
"They have a great run rate of clients, and they also have proof points in the market around improving those great banners' profitability, so the first sign was their track record," said Jill Standish, Global Managing Director of Retail at Accenture. "The second thing is the ability to have a dashboard and analytics algorithm designed specifically for retail. We do have our analytics platform at Accenture that has been around for a few years, but it lacked the dashboard and the algorithms that could be used by a merchant or a marketer to see how data interrelates and impacts the business."
Additionally, the Accenture team saw the DynamicAction platform as a key differentiator due to its ability to scale across the retail enterprise without narrowing its focus to pricing analytics or assortment.
"It's a dashboard that everyone within the C-suite — the CEO, COO, Chief Merchant, Chief Marketing Officer, that group of talent we have a lot of relationships with — can use across the firm," said Standish in an interview with Retail TouchPoints.
DynamicAction also released a new product update that includes additional omnichannel features and usability enhancements designed to help retailers identify profit opportunities faster. The company is also now a certified Demandware partner. As part of this partnership, DynamicAction has access to the Demandware Certified Cartridge, which automatically passes on information about orders, products, inventory positions and customers.
West Coast Capital, led by Scottish entrepreneur and philanthropist Sir Tom Hunter, was an original investor in DynamicAction.