As consumers continue to prefer Amazon and off-price brands, traditional department stores and big box players have struggled to keep pace in 2016. Of the four major U.S. department stores, three (Macy's, Kohl's and JCPenney) saw Q3 declines in both sales and comparable store sales:
Macy's sales declined 4.2%, with comparable sales dipping 2.7% and net income plummeting from $118 million to $17 million;

Kohl's saw its net sales drop 2.3%, with comparable sales declining 1.7%; and

JCPenney experienced a net sales fall of 1.4%, with a 0.8% decrease in same store sales, far off expectations of a 2.7% increase.
But although same store sales continue to slip for most department stores, with apparel a continuing weak point, these brands are recognizing their problem areas — including inventory management and poor sales-per-square-foot — and they are actively taking steps to fix them.
Inventory Management Tightens Up At Nordstrom, Kohl's
Nordstrom is perhaps the biggest success story among department stores this quarter, in part attributable to moving its biggest sales event from July to August. While Nordstrom saw a 0.2% sales decline in Q2, the brand achieved a 7.2% sales increase and a 2.4% comparable store sales boost in Q3. The company had a $10 million net loss, but that was despite taking down a $197 million write down on its Trunk Club stylist brand.
Nordstrom's inventory remained flat at the end of Q3, a far cry from when it was up 12% at the start of 2016. Kohl's CEO Kevin Mansell also credited streamlined inventory management as the primary reason for the brand's net profit surge of 21.7% to $146 million.
With the holiday season now moving into full swing, accurately predicting sales and product demand is even more critical for all department stores (and retailers in general) to help ensure deep discounting doesn't go too far.
"With apparel-based retail suffering lately, department stores are more cautious about making big predictions going into the holiday season," said Tiffany Hogan, Senior Apparel Analyst at Kantar Retail. "A big key for retailers will be how they plan to manage inventory both going into the holiday and out of the holiday. Are they going to be left with a bunch of winter apparel if it's not as cold as they expect it to be? It will be a learning season for a lot of retailers; we could see some doing well and some, not-so-hot, just depending on how they've invested and planned for the upcoming quarter."
Macy's And Target Respond With Real Estate Revamp
While inventory management is top-of-mind for traditional brands, they're also focusing on maximizing the value of their brick-and-mortar locations. Recent financial results have made it clear that they will have to close more stores, so now it's just a question of how the remaining ones will be used.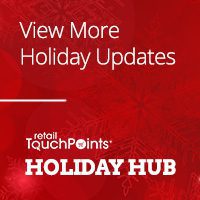 "These companies have had to reassess their business models," Neil Saunders, CEO and Managing Director at retail consultancy Conlumino said in an interview with Retail TouchPoints. "With department stores, one of the obvious things that has to happen is space has to be reduced. They just don't need as much space now to generate the same level of sales. Macy's is probably the best example of a retailer throwing a lot of product into a store, where you have vast assortments and hope that consumers come in to buy some of it and find it attractive. That no longer works; what does work is editing down to fewer ranges, fewer styles and making sure the ones you presently promote are interesting and right for the customer."
Macy's, which had already announced plans to close 100 more stores after Q2, recently partnered with Brookfield Asset Management to give the firm exclusive rights for up to 24 months to create a "pre-development plan" for each of approximately 50 Macy's real estate assets. The move is designed to improve the customer experience within the select stores, or develop more creative ways to build on Macy's-owned land.
With the retailer also selling off the men's portion of its Union Square store in San Francisco for $250 million as along with six other locations, it's clear the retailer has realized that its square footage needs to be put to more efficient use before it can expect a major turnaround.
Target, the big box retailer that had a rough Q2 on par with its department store counterparts, experienced a bit of a bounceback in Q3 with a higher-than-expected 10.7% profit increase and an e-Commerce sales boost of 26%. But like Macy's, the brand's brick-and-mortar future may hinge on a store footprint modification of its own.
In a conference call, CEO Brian Cornell indicated that he is confident the brand will be able to open "hundreds" of small-format retail stores that offer products appealing to each localized area. Densely populated urban areas and college towns are Target's focus for these small-format locations, which represent 14 of the 15 stores the company is opening this year.
"The issue with Target — and the same applies to Walmart to a certain extent — is they really have saturated the big box space," Saunders said. "They have a lot of big box stores in prime locations and they can't open more stores. The challenge is, as shoppers migrate toward a much more multichannel way of consuming, they don't need to go to these big box stores as much. Target's switch to smaller stores is sensible, since there's a lot of growth in cities in terms of population and retail sales potential."
As Retail Sales Jump, Department Stores Emphasize New Verticals
To commence Q4, October retail sales increased 0.8%, a slight jump over the expected 0.6% prediction from the U.S. Commerce Department. Combined with a 1.0% revenue increase in September, the gains represent the highest two-month boost since early 2014, indicating that the industry is healthy going into the holiday season despite pre- and post-election uncertainty. So although the top traditional brands are still course correcting in various ways, retailers on the whole should expect to do very well for themselves to close out 2016.
For department stores going forward, Hogan of Kantar Retail advised keeping an eye on these brands' performances as they dive into newer verticals.
"Whether its Kohl's, JCPenney with Sephora or Macy's since its acquisition of Bluemercury, it will be interesting to see how those brands fare within beauty, especially since Macy's found out cosmetics is not one of its stronger categories in Q3," Hogan said in an interview with Retail TouchPoints. "Other categories to watch include home goods, since JCPenney just launched its appliance category this year, as well as health and wellness/connected fitness. I think they're taking a bit of pressure off apparel, which is their goal. If they're reasonably confident in those new categories, that could be a good sign going into the holiday season."