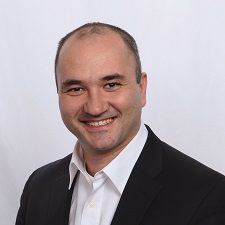 The Back to School (BTS) season, which spans July through September, is the second-most important season for retailers after the Christmas holiday season, driving $72.5 billion in revenue in 2013.
For Back to School (BTS) shopping, the Internet is the number-one source of product research: 64% of shoppers are influenced by promotions and 62% will go online to search for BTS deals, prices and availability. And, most of this research is being done on a mobile device, with 61% of shoppers starting their shopping on smartphones, and 11% starting their shopping via tablets, while only 25% start on a PC. Consumer research will begin late July and purchase mid-August creating a three-week purchase cycle.
Unique to this season is that we find consumers are increasingly shopping for themselves with an average spend by segment: College Students — $500; High School students — $383; Elementary — $286; and Pre-school — $206. So, what does this tell us?
You can optimize your marketing programs by segmenting your customers, communicating based on their needs and reaching them at the point of decision. Consider a few steps you can use to optimize your marketing program for this high traffic season.
Know Your Customers
You need to have a solid understanding of your target audience. Is it the Mom, Teacher, or Student? What are their specific needs of each, what kind of dialogue do you need to have with each segment? What is the value of each segment, and how much should I spend on each segment? When a teacher searches for notebooks, she will probably influence hundreds of notebook purchases, while a parent will affect 5-10 notebooks and a self buyer might affect 1-2.
At the same time, there are 15-20 students/parents per each teacher, so parents will make up on volume where teachers have the advantage on AOV. Business decisions will need to be made on how to prioritize the budgets, are we going to focus on teachers or parents?
Once you define and prioritize audience segments, you can create dialogues with each segment based on their common wants and needs. Customize messaging, call-to-action and target KPIs. For example, parents may average a smaller AOV, but they will have many more transactions than the self-buyer.
Deliver More Value From Your Customer Data
When these audiences go online and start searching, how do you keep current customers from going somewhere else? Do we have a cost–per-retention campaign in winning back customers that are about to make purchases in competing sites and locations? This can represent big dollars and loyalty from your customers. If you have not done it already, identify your audiences, both by segment (parents, students, teachers, self-buyers) as well as seasonal shoppers and compare their seasonal shopping habits against their normal shopping behavior. Build your audience pools for search, display and social from this information in advance of the all-important Holiday season.
Make The Most Of "Mobile Moments"
Smart retailers know that mobile and its impact is much greater than that of a standalone channel. Though mobile conversion may lag other channels, mobile plays a huge role in building loyalty. Remember, you are engaging with your customers on a mobile device in your own store or at a competitor, so it is up to you to ensure that your customers are receiving a relevant message based not only on their preferences, but also location. Separate online campaigns by not just audience, but also geo context: Are they in they in the store, close by the store, or no where near my store? That will also affect your messaging and success KPIs.
Looking forward to an exciting Back to School season!
---
Akin Tosyali leads Merkle's Retail Channel Digital Strategy team, delivering omnichannel strategies and campaigns based on CRM databases including both online and offline data points. He specializes in translating corporate marketing goals into channel-specific strategies, ensuring all channels are in sync from top down, while ensuring collection and analysis of data points from bottom up, to continuously optimize the multi-channel framework, delivering data driven, seamless customer experiences across multiple screens, ad formats and platforms.