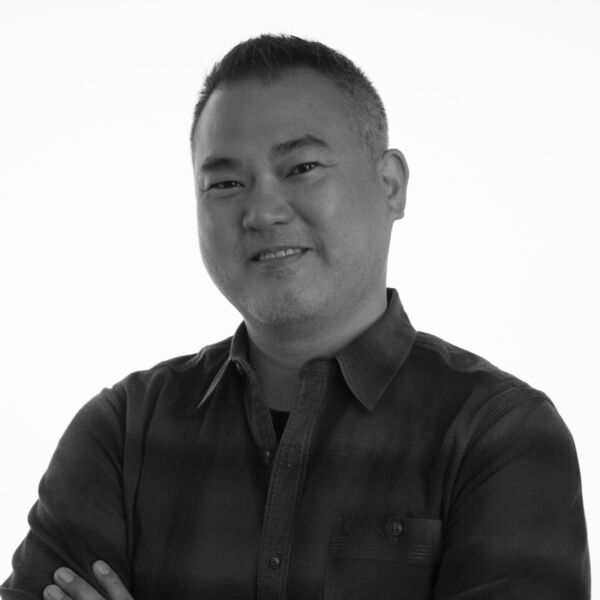 "There is no such thing as a new idea," wrote Mark Twain. "We simply take a lot of old ideas and put them into a sort of mental kaleidoscope. We give them a turn, and they make new and curious combinations."
In the post-COVID landscape (which is only just unfolding), retailers will need to adopt this view and live by it if they're to form new ways of surviving and reaching consumers. And interestingly enough, creating a functional model might involve snagging some ideas from what we thought was retail's long-dead past.
Case in point: Service Merchandise was a retail concept that brought catalog shopping to life. It was a showroom full of various goods, from small appliances to homeware, where shoppers could view, touch and demo products. There was no stock on the shelves — just a clean world of displays and a clipboard where those ready to purchase could note down product numbers and retrieve their goods from a conveyor belt near the exit.
This model went under in the early aughts, and the general consensus was that Service Merchandise had failed to adapt to the shifting retail environment.
When you consider some hybrid showroom-like experiences we have now (think Warby Parker and Bonobos), Service Merchandise could have been ahead of its time. But these new forms are able to combine physical retail with a seamless digital element. They also cornered highly specific niches — glasses and jeans — while the Service Merchandise model was based on displaying a variety of products.
As a global pandemic completely upends the brick-and-mortar landscape nearly 20 years later, I believe we might have to look toward Service Merchandise's model for cues as to how to create an enticing in-store experience once again.
Why is the Showrooming Format Perfect for a Post-COVID Reality?
There's a confluence of trends that are poised to revive and modernize the showroom model of shopping following the COVID-19 pandemic.
The first of those trends is restructuring. We're seeing retailers deconstructing their operations, building dark stores and distribution centers to reform their areas of operation. They're growing the click-and-collect side of their businesses. This takes away the need to have inventory on display, and it also saves up store space for showcasing new, popular and higher-margin products.
Retailers can also take advantage of these spaces for temporary pop-up experiences, offering high engagement with products and brands while harmonizing with today's technology to enhance that engagement in a safe yet personalized way. There will always be products we need to see, test or understand in person before we buy. This means we do need physical spaces that are designed for offering that in today's particular climate.
Post-COVID, retailers must place the customer at the center of a network of channels that are amplified by technology. But browsing is still a definite revenue driver for stores, and it's why consumers still tend to spend more in person than online: People fantasize when they browse and develop new visions for their lives, motivating them to make aspirational purchases.
With this, models that blend online browsing with in-person engagement will be more likely to succeed. Research shows that brands with physical stores also see lifts in online sales in general, so a seamless shopping experience both on and offline is more important than ever in building lifetime customer value.
5G is another trend making this post-COVID retail reality possible. By connecting consumers to multiple touch points, 5G allows them to make customized decisions instantaneously. IKEA is a great example of a brand where 5G could enable an even more seamless experience: Everything from catalogs to entry to food to checkout already builds a harmonious picture in the consumer's mind.
How Harmonic Retail Will Bring Retailers and Consumers Together
This conflation of trends accompanying the post-COVID landscape demands an omnichannel approach from brands and retailers.
Harmonic retail means creating the flexibility consumers actually need and want by integrating multiple channels, while also designing experiences that surround and guide them toward a meaningful, satisfying purchase.
To succeed, brands and retailers must flip the traditional model and get comfortable being uncomfortable. Too many experts tout a "seamless experience," yet aren't able to articulate how to deliver such an experience. With harmonic retail, you'll have seams, regardless of how you integrate. Those seams aren't a weakness; rather, they're a positive differentiator.
Think of a website that adapts to any screen. It may look and react differently on a smartphone than a desktop, but the experience is so intuitive that the customer rarely notices. Similarly, harmonic retail uses tools to mold the customer experience to fit the shopper, regardless of age, need state or purchase path.
To make harmonic retail work for the consumer, it has to work within the organization, too. Teams must learn to collaborate and join forces much more than they're used to. Store design must talk to real estate, merchandising must talk to marketing and so on. A connected team can mobilize against customer barriers and pain points and create a set of objectives to unify the shopping experience.
We have grown used to the first generations of digital-native products and experiences, but our world is changing rapidly yet again. Having a distinctly physical presence that hearkens back to Service Merchandise's golden era can bring new value to digital-native brands. This will help lower overall customer acquisition costs and can empower the harmonious approach to branding that customers need in order to trust and be delighted.
---
Mike Chou served as director of business development at Harbor Retail, which helps retailers and brands activate Harmonic Retail™ along the path to purchase. Chou has a variety of experience in agency-based business development. Prior to his role at Harbor, he spent nearly 20 years at The Integer Group, with more than five years spent as managing director of Integer's Shanghai location. He is based in the Dallas-Fort Worth area.