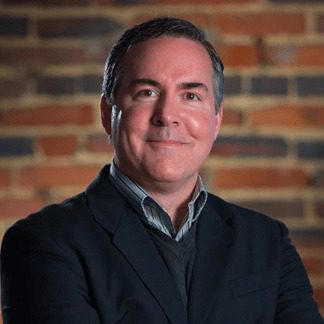 The number-one reason retailers pursue an omnichannel strategy is customers expect it. A customer shopping online wants to view item availability online and in-store. She also wants the option of buying online and making a return at a nearby store. Similarly, during a store visit, she wants to be able to check inventory at the retailer's other stores if she can't find her size or color.
The customer wants ubiquity — the ability to be everywhere. From her cell phone to the desktop to an in-store visit, today's customer seeks an omnichannel experience. In a May 2014 Forrester study, research analysts learned that "at least 60% of customers expect omnichannel services." Customers expect simple and seamless processes not only for receiving the products they've purchased but also for returning products.
The Store Is Not Just A Showroom
Technology drives changes in customer buying behavior. Retailers are riding the waves of these changes, using multi-channel platforms to better align their organizations with the customer's path to purchase. They must provide access to merchandise when, how and where the shopper wants it.
To execute on that goal, many companies are integrating a ship-from-store model as a part of their fulfillment supply chain. As a result, the concept of "the store" is being redefined. The store is not just a showroom for brand exposure and customer-product interaction; it has also become a fulfillment center for online orders.
Retailers must carefully weigh the benefits and challenges of introducing ship-from-store programs, and how these programs fit into their current distribution operations, IT capabilities, and culture. There is no one-size-fits-all strategy when it comes to store fulfillment. Many of today's retail supply chains are simply not set up to handle the demands of the new omnichannel world.
A best-in-class example of a retailer integrating store fulfillment into its operations is Nordstrom. Nordstrom is creating a flexible fulfillment model that allows merchandise to flow seamlessly between stores, distribution centers and customers' homes.
Many retailers are climbing aboard, offering customers in-store fulfillment as an option. Forrester Research reports: "With the enablement of its ship-from-store program, all 558 Dick's Sporting Goods stores offer online order fulfillment processing. Footwear retailer Finish Line ships more than 50% of online orders from its 657 stores. And 31% of Toys R Us global ecommerce sales are now omnichannel."
Retailers are realizing the benefits of using a distributed order management system, such as improved customer loyalty and retention, decreased inventory control and delivery costs, increased on-time deliveries, and reduced order fulfillment costs. So how are these retailers achieving omnichannel bliss?
Distributed Order Management Provides Centralized View
A distributed order management system lies at the heart of omnichannel retail. It helps retailers fulfill multichannel orders. It provides a single view of all orders and available inventory across the entire distribution network, including fulfillment centers, retail stores, suppliers and even in-transit orders.
With distributed order management software, retailers can manage every order on every channel from a single, centralized platform with one set of order orchestration rules and processes. Retailers can also view all customer data across all channels, including order status, shipment tracking and order history. The right distributed order management system should also be able to grow and scale with your company, and specifically support the growing complexity associated with your fulfillment processes.
Are you ready to be the hero for your business? Store fulfillment has a real business impact. For 2014, Forrester Research found that 52% of U.S. retail sales were influenced by the Internet or happened online.
With distributed order management software in place, you can save the online sale (and in some cases, the in-store sale as well), and thus improve profit margins. Industry conversion rates for e-Commerce are generally at 2.7%. According to Forrester Research, retailers experience a 10% to 30% increase in online conversion rates when they offer to ship from the store.
You can also achieve a faster shipping response at a lower cost, as expedited shipping can yield higher revenue with lower expense. And you can ease your dependency on your distribution center by improving inventory turnover. Lastly, you can optimize your in-store labor force.
Retail Revolution
The retail industry is in the midst of a significant evolution from single to multichannel, and most recently to omnichannel commerce. The retail store is no longer simply a physical place; it is about engaging consumers in their shopping decisions. The shopper wants to shop anywhere, anytime, from the device of her choice. By using a distributed order management system, retailers make omnichannel retail a reality. The distributed order management system becomes "mission control" for omnichannel retailing, the central place for order orchestration and complex fulfillment routing.
With the addition of ship-from-store programs, retailers create a more robust and agile company. Sharing inventory across the enterprise allows retailers to think holistically, improve company performance, and ultimately, enhance the customer experience. That's true omnichannel retailing.
---
David Potts is the CEO of SalesWarp. Being an entrepreneur at heart, he has always enjoyed working in new and emerging markets. His career includes roles as Executive, Senior Manager and Engineer at a number of high-tech companies including Founder & active CEO of 6th Street Inc, an e-Commerce solutions firm; Senior Vice President at SafeNet, a security software and hardware company; Director of Wireless Applications at Texas Instruments, the industry leader in smartphone hardware and software designs. Potts developed the SalesWarp platform with intentions of revolutionizing the open source e-Commerce industry. Today, SalesWarp helps retailers with automated tools to manage product, order and customer data across multiple online stores and suppliers from one system. David's commitment to constantly strengthen and expand upon the SalesWarp platform is a key reason why the 6th Street Inc. brand can proudly stand behind this software.