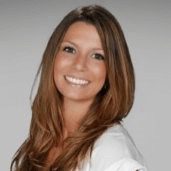 More people around the world have smartphones than ever before. As a society we have come to depend on mobile devices. In fact, one in three (34%) U.S. adults would prefer to lose other important items, including their bed, keys and even friends, and 27% of respondents admitted they would cry if they lost their phone.
People love their personal devices and want to protect them, which may help explain why some big retail brands are choosing an "all-in" BYOD — meaning instead of providing corporate devices, employees can access corporate apps and resources on the device they already use and love.
Consumerization of retail — where customers have increased access to information via technologies such as cloud, mobile and social — is creating a new opportunity for retailers, while at the same time placing new operational burdens on stores and their associates. For example, a recent study revealed more than half of consumers trust the inventory data accessed via their mobile devices more than the information from store associates. That was bad news for retail managers trying to influence buying decisions. But it also may have been the wake-up call retailers needed as the industry searches for ways to increase revenues.
Here enters BYOD. Many retailers are turning to Bring Your Own Device (BYOD) programs, allowing employees access to corporate resources from anywhere at any time, increasing productivity and driving great employee and customer satisfaction.
There are several cost savings and increased productivity benefits to deploying BYOD in the retail industry and across all industries. Organizations embracing BYOD don't pay for devices or applications that users already have — or won't use. Employers also don't have to carry the extra costs associated with employee voice and data plans. These savings can equate to thousands of dollars per employee per year.
Since employees are already familiar with using and checking their personal devices, a BYOD environment can also make them more productive. Employees tackle work tasks the moment the receive them, accomplish them more quickly and gain some extra minutes — 37 minutes per week to be exact, according to the Financial Impact of BYOD study. U.S. BYOD users ranked highest on that scale, with an average 81 minutes saved per week. For retailers with a large number of associates, the regained minutes can quickly add up, translating into improved customer service that results in increased sales.
Many retailers are already embracing BYOD to reap these benefits, such as reduced operational expenses, increased associate productivity and enhanced customer experiences. One big-box retailer already embracing BYOD has seen the value BYOD can create within an organization.
This particular big-box retailer supports 80,000 BYOD devices with the The Secure Digital Workspace for Retail powered by Workspace One. The company's BYOD program helps make personal and work data accessible anytime and anywhere within the store.
The retailer securely pushes internal and public apps to associates' BYO devices from the secure data center. Employees access internal applications, such as digital look books, scheduling and inventory. At the same time, associates can quickly pull email, collaborate through internal social links and access real-time product and promotional updates when they need them. Identity management and access-policy enforcement capabilities ensure information remains protected.
And what happens if an associate's device is lost or stolen? IT managers can use the embedded enterprise mobility management (EMM) capabilities to wipe corporate data off the device. The employee can also use a self-service portal to wipe the entire device, if they choose. These tactics help ensure sensitive information remains protected.
Technologies like this help put policy enforcement back into the hands of IT, while giving employees choice and flexibility over the level of convenience, services and privacy they want based on their preference, without the need to remember logins or use a company-provided machine.
Using retail-specific BYOD technologies, retailers can maintain a highly available infrastructure that gives store associates and retail personnel dependable remote access to applications, data and resources at any location using any device throughout their day.
---
Paige Handza leads global retail go-to-market strategy and messaging for VMware End-User Computing, driving the Secure Digital Workspace for Retail powered by Workspace ONE. With 19 of the top 20 U.S. retailers using The Secure Digital Workspace for Retail, VMware's retail solutions unify user, desktop and mobile management, enabling a consumer-like computing environment and improving both associate and customer experiences. Contact VMware to learn how your stores and associates can benefit from your organization embracing an all-in, secure BYOD strategy and download the whitepaper: 3-part Guide to Developing a BYOD Strategy.