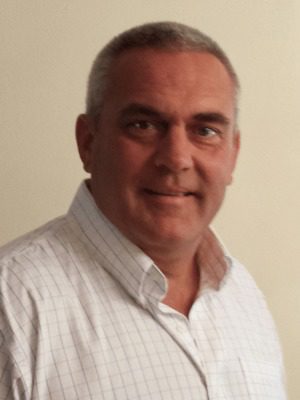 Loyalty programs are gaining steam as retailers of all sizes look to attract new customers and build relationships over the long term. From the simple coffee shop stamp and earning points toward free travel, to cashing in a rebate check toward a new smartphone and earning cash back, loyalty programs are being credited for everything from strengthening brand awareness to driving sales.
According to Loyalty 360, 83% of consumers participate in at least one loyalty program and 13% participate in more than five. And loyalty is becoming even more important with younger generations. Bond's 2014 Loyalty Report notes that 68% of Millennials wouldn't show allegiance to a brand that didn't offer a strong loyalty program.
Cash-back rewards are gaining similar momentum. Once the bread-and-butter of credit card loyalty programs, cash-back incentives are now stepping out on their own as consumers seek out programs that reward with the heft of cash. According to the Bond report, 71% of loyalty program members regard cash-back as an important benefit, and 51% of respondents to a recent Mintel survey stated that they view monetary rewards as important in a loyalty program.
For the longest time, cash-back rewards were purely a "nice-to-have" feature of select credit cards. Today, however, through the adoption of new technology, cash-back rewards present a big opportunity for retailers to benefit from the power of these cash-based incentives.
The ubiquity of smartphones, the increasing demand for mobile rewards programs and the entrance of new technologies enable any retailer to offer immediate cash back to any consumer with a smartphone at very little cost through mobile, cardless ATM cash rewards.
What Is A Mobile, Cardless ATM Cash Reward?
Mobile, cardless ATM cash rewards are a new and innovative method for rewarding customers with immediate access to cash-in-hand without the need for an ATM card or bank account. Recently available in the U.S., sending cash rewards to loyal customers through this channel is simple, seamless and effective. Through a technology platform offering dual-PIN authentication, a text is sent to the customer's phone revealing a secure PIN that they enter along with a code the retailer provides. Within seconds, the customer is able to redeem their cash-back reward at an enabled ATM.
For example, if a local clothing store were to reward a loyal customer with cash-back — whether it be cash back on clothing or accumulated points equating to a cash reward — rather than waiting to receive and cash a check or gift card in the mail, the customer would receive a text to their phone letting them know the cash was ready to be picked up at a participating ATM. The customer would cash out at their convenience, and the clothing store would receive notice that the promotion was fulfilled.
5 Reasons Retailers Should Consider Cash-Back Rewards
1. It Is Already Moving Beyond Credit Cards.
Pioneered by the Discover card back in the 1990s as a way to entice new credit card applications and generate long-term loyalty, cash-back incentives quickly caught on with other credit card issuers, promising a percentage of purchases made at grocery stores, pharmacies and gas stations as "cash-back." At the time, credit card companies were the only organizations with the power to credit back a consumer on a purchase electronically, keeping cash-back incentives within the realm of the credit card industry for decades.
As consumers became more comfortable with electronic banking and payments, retailers across a broader spectrum of industries started tapping into the value of cash-back. For example, TXU Energy, a leading energy provider in Texas, now provides a popular Cash Back Loyalty Rewards Program offering money back based on the amount of electricity used under a customer's energy plan.
Another example is The Guestbook, a newly launched travel rewards company offering 5% cash-back on hotel stays within their network of 450 boutique hotels worldwide. Chime — a mobile-focused bank targeting Millennials — gives users discounts or cash back at the time of purchase. The list goes on and on.
As consumers continue to respond positively to cash back across a widening array of verticals, thereby increasing the desire of businesses to use cash as a rewards currency, the simplicity of mobile, cardless ATM withdrawals is able to provide the infrastructure for fast, easy cash-back reward programs for any business.
2. Customers Want Mobile Loyalty And Rewards.
As mobile purchasing and payments using new technologies like Apple Pay and Android Pay continue to grow, consumers aren't just going to want to pay with their phones; they are going to want to be rewarded on them as well — right then and there. Forrester recently reported that 44% of respondents to a consumer survey said they wanted to see coupons, discounts and special offers in mobile wallets, while 64% of retailers claimed customer loyalty programs that operate via mobile phones are the most effective.
Mobile, cardless ATM withdrawals offer the ability for any retailer to reward any consumer almost immediately through a simple text to their phone with a code letting them know their money is ready for pickup.
3. It Is Efficient And Cost-Effective.
Mobile, cardless ATM withdrawals require very little cost-of-entry. They do not require the purchase of materials and unredeemed rewards can easily be expired. The technology also offers real-time insight into consumers who have not picked-up their cash-back reward, and retailers can easily send a reminder to their phones.
4. It Doesn't Require A Bank.
While the popularity of mobile money payments and transfers is growing, nearly every platform requires that the sender and recipient connect a reward back to their bank account. Yet there remains a significant percentage of unbanked or "bank averse" consumers who do not use a bank, but do have a smartphone. According to the Federal Reserve System's 2015 Consumer and Mobile Financial Services, 65% of the unbanked, and 73% of the underbanked, have access to smartphones, and these numbers are rising.
Taking it a step further, according to a recent study by Viacom media, banks are losing traction with Millennials, with 73% preferring to handle their financial services needs with Google, Amazon, Apple, PayPal or Square rather than from their own bank.
Now more than ever, retailers should be considering ways to target the current and emerging "bank free" audiences. Mobile, cardless ATM promotions can offer cash-back rewards completely bank-free, because anyone with a smartphone is eligible.
5. It Is Proven Outside Of The U.S.
While promotions with mobile cardless ATM withdrawals are a new idea in the U.S., they have seen great success in Europe and other regions across the world, where they have been used to fulfill millions of transactions. For example, in Europe, Coca- Cola implements a "Twist and Win" instant cash program whereby participants are offered the opportunity to win cash through codes on the inside of the Coke cap. The participant texts a code to Coke, and if they are a winner, they receive a code from Coke as well as a separate text with a PIN they can use to redeem their cash at an enabled ATM.
New technology and changing consumer expectations fueled by mobile adoption are breathing new life into cash-back rewards, bringing the benefits of increased loyalty and consumer engagement to retailers in every industry. Savvy retailers that embrace new innovations like cardless ATM withdrawals will not only benefit from a broader base of happy, loyal customers, but stand to realize significant ROI and increased sales.
---
Richard Witkowski is Chief Executive Officer of Pin4, the first independent cardless cash network in the U.S. providing real-time delivery of cash to consumers at enabled ATMs without the need for a debit/credit card or bank account. For more information please visit the website www.pin4.com or contact 201-819-8924 or richard.witkowski@halcashusa.com.