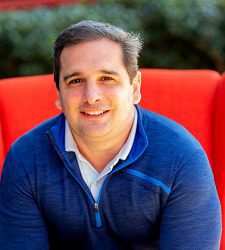 The Age of the Coronavirus has completely changed the way people shop for groceries and daily items. What used to be popping into a store three or more times a week quickly converted into buying items in bulk and stocking up for two to three weeks at a time. Self-quarantine further added complications to the mix, as consumers and businesses alike were forced to change the way they bought and sold these items, respectively.
Instead, online shopping has become the new normal in the post-COVID world. While delivery delays were experienced at the beginning of self-quarantine, many changes in consumer behavior may prove transitory. The health crisis is accelerating some existing consumer trends and, elsewhere, generating new ones. Some of these consumption patterns will endure and will require businesses to adapt — particularly those in key sectors of the hourly economy such as retail, restaurant, hospitality and healthcare, which employ 80 million Americans, according to the U.S. Bureau of Labor Statistics.
Below are some of the consumer behaviors that will have the biggest impact on the hourly economy moving forward, and what that means for employers navigating this new normal.
Accelerated Adoption of Ecommerce, Pickup and Delivery
There's nothing new about consumers buying goods and services online. After all, that's how Amazon grew into a $1 trillion company.
But what is new is how the pandemic has mainstreamed ecommerce activity that was on the margins and expanded curbside pickup and delivery across retail, restaurant and grocery sectors. The magnitude and speed of this acceptance suggest it's unlikely to recede.
In 2019, for example, internet grocery purchases accounted for only about 3% of total sales, according to a Deutsche Bank Securities report. Pre-COVID, consumers saw buying food as a highly personal, in-store experience that was challenging to replicate online — what's fresh, what's on sale, what about that impulse purchase in the frozen food aisle?
The lockdown has upended those consumer expectations. In fact, a recent survey conducted by McKinsey & Company showed that 50% of shoppers intend to shop for their groceries online. Now more than ever, consumers expect to continue to make a large portion of their purchases online.
For employers, the results of this shift have been rapid and dramatic. In fact, grocery delivery apps have seen record downloads amid the COVID-19 pandemic. Walmart and Instacart recently partnered up to offer same-day U.S. delivery as a way to fight against Amazon and Whole Foods. Offering quick delivery is one of the ways to hold a strong position against Amazon.
Curbside pickup orders have seen a 200% increase since the pandemic started. Walmart, the largest U.S. grocery retailer, announced it was hiring 200,000 workers, mostly cashiers and stockers, during the pandemic. Prior to this, the company was expanding its online services via curbside pickup and delivery. It now offers more than 3,200 pickup locations and delivery from more than 1,600 stores.
In response to a 50-fold increase in orders, Amazon-owned Whole Foods recruited 175,000 new workers, added delivery windows throughout the day, expanded pickup capacity and extended delivery to additional cities. In all, the company claims it has increased grocery delivery capacity by 160% in the second quarter of 2020.
As for prepared foods, takeout and pickup from quick service restaurants have been online options for years, so the increase in deliveries to housebound customers during the pandemic is an acceleration and extension of well-established consumer behavior. And it's been great for job growth. Papa John's and Pizza Hut, for example, hired between 20,000 to 30,000 new employees amid the pandemic: managers, shift leaders, cooks, call center agents and drivers.
The most agile and adaptable small and independent full-service dining rooms shuttered by health orders have also turned to takeout. When these table service restaurants reopen, social distancing and other precautions may reduce seating capacity and increase costs in an industry that has traditionally operated on thin margins. Replacing some of that lost revenue may mean these establishments continue food preparation for takeout and home delivery, and that could translate into more jobs for cooks and redeploying servers — idled by reduced dine-in capacity — as delivery drivers.
Consumer Behavior is Driving New Offerings
Between stores closing and severe declines in discretionary spending, the retail industry has been one of the hardest hit by the pandemic. While there's been an overall decline, there's also been a need for effective customer experiences. And technology has everything to do with it.
Ecommerce accelerated its growth by four to six years as a result of COVID-19. Online shopping was slowly being adopted, but it's clear it's here to stay. As many turn to this new form of shopping, retailers have quickly had to implement new technologies in an effort to create online interactive experiences.
In an effort to bridge communication gaps with customers, retailers turned to AI, chatbots and live agents. Consumer needs and demands can now be met almost instantaneously, all from the comfort of their home. As a result, retailer workers are being asked to switch roles to help meet new spending and shopping trends.
What Roles Will Employers Need to Fill?
There will be reallocation of labor over time, as some hourly workers in travel, hospitality and entertainment, for example, shift to ecommerce–related warehousing, delivery and healthcare. In March, Linda Findley Kozlowski, CEO at Blue Apron, noted the company hoped to create jobs for those displaced in the restaurant or food service industry, and that's exactly what happened. After experiencing a surge in orders, the company is continuing to hire temporary staff at its fulfillment centers to meet demand.
This type of labor shift can occur within the same company. The British retail chain Marks & Spencer moved 4,600 staffers from its in-store cafes and clothing departments to its grocery business.
Within industries, new roles will be created, such as more delivery drivers and cleaning specialists sanitizing carts, tables and chairs in response to heightened consumer sensitivity to health and hygiene. In a recent Snagajob survey of employers, 53% of respondents said they were repurposing staff to meet new customer service demands like cleaning/business hygiene, curbside pickup and delivery.
The pandemic also has changed employers' perceptions of worker fungibility —employees who have the versatility to switch roles. These days, it's all about the qualifications and competencies hourly workers develop, which can transcend a specific industry.
For example, a restaurant host or hostess typically is personable and articulate and has an aptitude for customer service, multitasking and working under pressure on teams. Those abilities also could apply to a role in a telecommunications company's call center, or as a customer service representative at a health provider or a claims representative at an insurance company.
Some employers have formed alliances to leverage this fungibility by reallocating affected workers. At the beginning of COVID-19, Marriott and Hilton announced they were partnering with Amazon, CVS, Walgreens and other companies to connect workers from their closed hotels with temporary jobs created by the pandemic.
The ongoing economic dynamics have opened employers' eyes to the benefits of more flexible labor pools, where individual strengths end up being more important to success than a specific skill set.
As consumers continue to demand higher standards and an overall switch in how business is done, companies will need to quickly adapt and pivot in order to cater to customer wants. Consumer demand will essentially drive any sort of rebound as the economy continues to fluctuate. With rules and regulations changing on what seems to be a daily basis, only time will tell as to what stays in the long term. However, by considering the above trends and remaining nimble, business leaders can best adapt to these difficult conditions and position their company to meet consumer demands.
---
Mathieu Stevenson is CEO of Snagajob. A tested marketing leader with stops at McKinsey & Company, HomeAway Inc. and Capital One, Stevenson comes to Snag after having served most recently as CMO at Blucora Inc. With nearly 15 years' experience in corporate marketing strategy, he has worked in multiple industries straddling both business-to-consumer and business-to-business as well as marketplace businesses. Stevenson is a graduate of the University of Texas at Austin and attended the Fuqua School of Business at Duke University, receiving his Masters of Business Administration. His first hourly job was as a lifeguard.