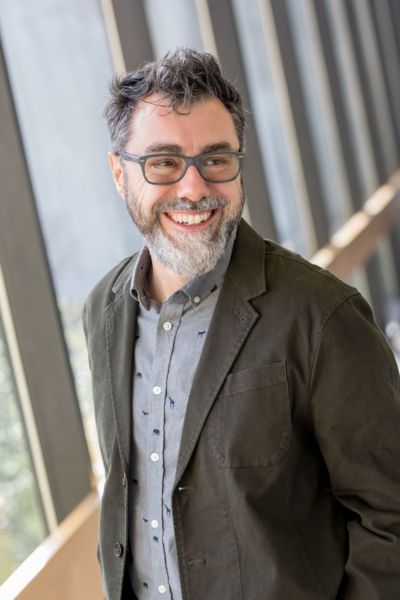 Q4 2020 will be the most consequential retail quarter of the past 25 years. To make the most of this holiday shopping season, retailers must understand changes in consumer behavior and mindset, and reflect this understanding in their in-store experiences.
Online sales are up across most brands, but we're already seeing that 71% of shoppers are comfortable going back to stores this holiday season. In fact, there is pent-up demand, because consumers are craving connection and tactile experiences more than ever before. But this doesn't mean we can approach this quarter the same way we've approached quarters past. Retailers need to adjust their tone to reflect current events and the collective "mood" of the country.
So how does one balance the somberness of a global pandemic with the upbeat, comforting spirit of the holidays? Retailers should use music and messaging to create a warm and welcoming retail atmosphere, while also providing consumers the information they need to feel safe.
Music: "We are off to grandma's"
The keyword for retail holiday music playlists this year is "comfort." People are gravitating toward things that feel familiar. Retailers should lean into songs that remind consumers of driving off to grandma's house — songs about family and friends, community and hope.
For more contemporary brands, this might sound like a challenging prescription. But before you ask for "more songs like All I Want for Christmas is You," realize that Mariah Carey's "modern" hit is 25 years old. Holiday tunes have a long tail; it takes years for a song to become ingrained into our collective holiday zeitgeist.
Furthermore, when people are feeling nervous, they want sights, sounds and scents that bring them comfort and evoke warm memories. This isn't to say brands can't balance traditional melodies with songs that speak to new holiday traditions or sounds. Just be sure to choose selections that are instantly familiar or are from well-known artists.
It is always best practice to avoid off-putting or polarizing selections, such as shtick, overtly religious tones and novelty songs, which are rarely cute or funny and hardly ever stick. Typically, it's been best to take an incremental and scaled approach to introduce seasonal sounds. Start with 25%, then increase to around 50%. Playing 100% holiday tunes could be a risky proposition. This year we may see some of that pushed to higher percentages in response to shortened shopping cycles and in the general acknowledgment that good holiday music, programmed properly, may be just what we need right now.
In keeping with a global retail trend, consider starting your holiday music earlier this year. There is a reason why Amazon moved Prime Day to Oct.13-14. The ecommerce giant, like big box retailers, understands people will not be waiting for Black Friday sales to start their shopping. Large in-store events will be frowned upon, and many consumers are getting a jump on their gift lists due to fear that the coronavirus will get worse, and/or that shipping will be slowed as the holidays draw nearer.
Messaging: "We are glad you are here, and we will keep you safe"
Messaging and communication has always been an integral part of the in-store experience. COVID-19 has reintroduced the necessity to communicate with customers — not so much on the transactional side, but more importantly to make them feel safe, comforted, valued and informed.
While you can't guarantee a customer will read the window film on your front door as they walk into your store, you can rest assured they will likely hear a message through your sound system. This year, even brands that have not prioritized in-store messaging in the past are realizing they need the ability to speak with customers on an immediate and intimate level — and to seamlessly weave in messages with overhead music to create effective in-store atmospheres.
Brands traditionally use in-store messaging to promote products or specials, among other things, but in the COVID holiday season, it is more valuable to communicate messages of comfort, safety and familiarity, and to share important details on safety protocols. Balance informative messages with welcoming ones, thanking shoppers for visiting your stores and letting them know you value their time and patronage.
In these challenging times, retailers are realizing they cannot take the consumer relationship for granted. Keep the gratitude theme in mind as you determine your tone and content. And again, consider starting your holiday messaging campaign now, if you haven't already, in tandem with your seasonal music and to reflect what is on shoppers' minds.
This isn't the year to take risks in your branding or communication. Instead, focus on blending music and messaging to create tone-appropriate in-store experiences across all of your stores. With so much on the line, retailers must get the in-store listening experience right to capitalize on pent-up retail demand and strengthen customer relationships, and so shoppers return to the brand all season long, whether online or off. 
---
Danny Turner is Global Senior Vice President, Creative Programming at Mood Media. He creates playlists for some of the world's top retailers and brands to play in stores, restaurants and hotels. He has spent more than 25 years in national and international music programming and branding, making him the most consequential DJ you've never heard of. Prior to joining Mood Media, he spent a decade as one of the founding programming executives at XM Satellite Radio. Turner was instrumental in creating programs for such partners as Starbucks, MTV, VH1, BET, United Airlines, Air Canada, Oprah and E!, as well as developing special programming and brand relationships with iconic talents such as Bob Dylan, Wynton Marsalis, Quincy Jones, Tom Petty, Willie Nelson and BB King. He has managed programming teams and efforts across North America and Europe. A lousy guitarist who aspires to one day be mediocre, his musical tastes are rooted in early R&B, bad-ass Rock, Blues, Classic Country, Reggae and Ska. Turner restores vintage audio gear and if the category is Brady Bunch trivia and you need some help, call him.