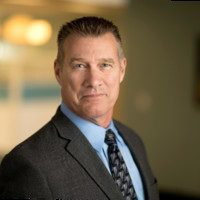 As many non-essential businesses such as consumer retail locations start to reopen, it's more important than ever that they improve and optimize cleaning operations to keep customers safe and comfortable while shopping. This means retailers will have to work diligently to keep store environments clean and compliant, all with reduced workforces. But even if stores follow the CDC's guidelines for sanitation, there's no knowing whether enough customers will show up.
COVID-19 has changed how customers feel about shopping — they're afraid. In fact, many are still hesitant to leave the safety of their homes for any kind of outing. According to an April 2020 C+R Research report, 60% of American consumers are terrified of going to a grocery store and 73% are shopping less in person.
To regain customer trust and restore confidence in in-store shopping, retailers must make cleanliness a core brand value, which means cleaning more, cleaning better and making cleaning more visible to customers.
What's At Stake?
In today's digital world, almost anything can be delivered. Online shopping has become an increasingly normal way for consumers to purchase everyday essentials, such as food and toilet paper, while also avoiding crowds. During pre-pandemic times, shoppers visited food retailers twice a week on average, but now they only go once a week. Online grocery sales reached $5.3 billion in April 2020, and it's unclear whether in-store sales will ever return to pre-pandemic levels.
For retailers, even those that offer home delivery, the surge in online shopping hurts business. It removes critical foot traffic from brick-and-mortar outlets. Without a constant stream of shoppers, retailers could have a hard time justifying the costs of maintaining a physical store.
When consumers do venture out, they are scrutinizing the cleanliness of the stores for ultra-hygienic sanitation practices. According to the C+R Research report, 45% disinfect their groceries when they get home; one-third feel more can be done to sanitize stores; and half believe more should be done to keep store employees safe. How, when and what a retailer cleans gives customers an impression of store operations. That impression can have a lasting impact on brand image.
What Does It Mean To Make Cleanliness A Brand Value?
Retailers that are restarting operations and reopening stores must expand and redefine their cleaning programs. It starts with adopting rigorous cleaning procedures and standards and borrowing best practices from hospitals, which set the bar for sanitation practices. This includes frequent cleaning of all surfaces with EPA-registered disinfectants, equipping employees with personal protection equipment (PPE) and investing in cleaning technologies.
Moreover, retailers must visibly demonstrate their commitment to hygiene and cleanliness to alleviate shoppers' concerns. Customers notice dirt, dust and a lack of masks, gloves and other PPE, but viruses are invisible, so it's important that customers also witness ongoing disinfecting practices. Bringing sanitation procedures to the front of the house, as opposed to conducting them after hours or behind the scenes, will show that stores are investing in long-term solutions to achieve a constant state of cleanliness.
The most visible and salient cleaning practice retailers can bring to the forefront is floor cleaning. The floor is often the customer's first impression of the store, and its condition sets the tone for the entire shopping experience. Everyone in the store comes in contact with the floor; there's no avoiding it. Yet floors are often overlooked as a surface that must be actively and routinely disinfected. What's more, floor cleaning is labor-intensive and time-consuming — traditional manual approaches are no longer enough. Retailers must again follow the lead of healthcare institutions and invest in robotics, specifically autonomous floor scrubbers. Why?
1. Robotic floor cleaners are extremely effective. Robotic scrubbers like those powered by San Diego-based Brain Corp deliver a consistent, measurable level of clean. These autonomous robots allow retailers to set and meet daily cleaning metrics via cloud-based fleet management tools. Retailers can accurately measure coverage and time spent cleaning to keep track of and ensure that the work has been completed. By comparing those metrics to compliance targets, retailers can further optimize the quality and consistency of their floor cleaning practices.
2. Floor cleaning robots provide essential support for employees. By taking over labor-intensive tasks like floor scrubbing, autonomous cleaning robots give employees time to focus on sanitizing high-contact touch points such as door handles, shelves and shopping carts, or perform other value-adding functions like restocking shelves and assisting customers. Together, robotic floor cleaners and retail employees can achieve a higher level of cleanliness while ensuring employee safety.
3. Robotic floor cleaners are highly visible. They are a telltale sign to customers that a store is committed to heightened sanitation practices. Autonomous robotic floor scrubbers that are equipped with sensors and safety systems that allow them to safely operate around people are increasingly being deployed during daytime hours, to help retailers keep up with increased cleaning demands.
In order to prosper after reopening stores, retailers need to regain customer trust. In order to do that, they must visibly maintain high standards of cleanliness to make shopping experiences more comfortable and safe. Investing in robotics is a smart way to clean stores more effectively while conveying a commitment to customer and employee health.
---
As Brain Corp's Vice President of Client Services, Alan Butcher and his team are responsible for scheduling, deployment, service and account management. Butcher's prior experience includes CEO of DMS, a facilities services company with over 10,000 employees, and as President of IPT, a leading technology company in the outsourced facilities maintenance business. He has utilized his leadership experience and team building skills to grow businesses and achieve scale through a people, process and technology approach. Butcher is a licensed general contractor, mechanical engineer and certified energy manager with over 35 years' experience in the energy, mechanical contracting and facilities services business.