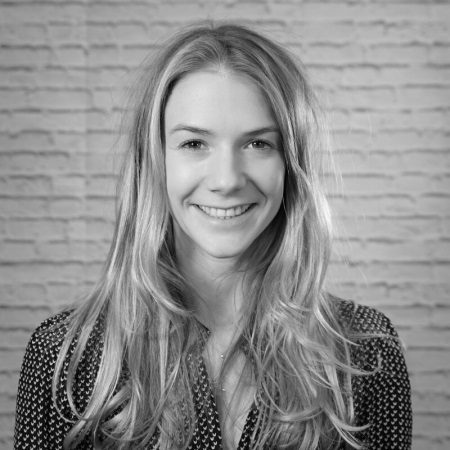 We preach not to put people in boxes, and it seems companies are keen for this to be extended to them also. Amazon is the most obvious example, evolving from an online marketplace for books to the technology behemoth it is today. And what about Dominos, the tech company? Or perhaps McDonalds, the fashion label? Increasingly we are also seeing some of the biggest U.S. retailers pivot away from their traditional brick-and-mortar offerings and venture into becoming their own fully fledged media networks.
The latest to partake in this trend is Walgreens, which announced earlier this month its new advertising venture, Walgreens Advertising Group (WAG), following in the footsteps of CVS and Walmart, both of which already boast similar advertising offerings. As their respective ecommerce offerings continue to thrive, it seems only logical that these retail giants present an appealing offering to advertisers keen to get their brands seen by as many eyes as possible.
Unlike Amazon, the online native, Walgreens presents advertisers with a more bespoke proposition for those that wish to deliver their ads alongside a range of consumer goods and pharmaceutical products. This new proposition will allow advertisers to buy placements across its owned and operated properties and across a range of vetted third-party websites. To deliver this, Walgreens has teamed up with media network veterans Adobe and Microsoft to ensure that ad buying takes place smoothly and so that inventory can be sold via audience segmentation, which should lead to advertisers seeing more conversions by delivering well-served ads.
For advertisers, perhaps the most appealing part of these retailers-turned-media networks is their access to a plethora of illustrious first-party consumer data. Retailers have an existing base of loyal returning customers. Therefore the insights that advertisers are able to capitalize on, should they choose to make use of the new advertising network, are invaluable and would take years to curate for brands that stand alone.
With the demise of the third-party cookie looming and privacy regulations becoming harder to navigate for advertisers, a retail media network does all the hard privacy compliance legwork for the advertiser. The ability to use first-party data that consumers have already consented to sharing makes the lives of advertisers far easier, and relevant ads can be served to the right audience without any corners cut.
However, while first-party data is invaluable for targeting and retargeting efforts, there is a stark difference between being privacy-compliant and privacy-sensitive. Walgreens in particular is privy to highly sensitive first-party consumer data, having pharmaceuticals at the center of the business. For those who use Walgreens for prescription services, it's important that the needs of customers are treated sensitively, since it's highly likely that, while relevant, those consumers won't want to be served advertising that pertains to private health issues. In order for both Walgreens and brands to maintain positive relationships with consumers, it's important that consumer data is treated sensitively, and that media planners use the data at their disposal in a human way to prevent overstepping a line.
The brands most likely to benefit from this new service are those that already sell on the Walgreens platform. For consumers, being served adverts for products they might have forgotten to add to the basket can be helpful and actually aid the shopping experience rather than feel intrusive. While WAG's opportunity might not be suitable for all brands, pharmaceuticals and CPGs can look to Walgreens as a great place to engage active shoppers and encourage existing customers to make repeat purchases.
Walmart's advertising offering is only available to brands already currently sold on the platform — it's as if the retailers themselves also know where their audience niche lies. While this might change in the future, for now these brands are well suited to the platform from a relevancy perspective, and a great way for the retailers to dip their toe into the ad game without ruffling too many feathers.
As we see more retailers gravitating toward becoming media networks, there's a risk that the market could become oversaturated as advertisers begin to face too much choice, forcing them to then consider which of the many opportunities are most relevant to their audiences. The retailers most likely to succeed in the media venture will be the ones that take the time to carefully integrate advertising into their current offerings. Ads that seem innate and that are tailored to consumers carefully are ultimately the ones that will be the most successful. Intrusive, irrelevant ads can taint the shopping experience, but those that serve a purpose and target consumers carefully can actually improve ecommerce.
As media networks continue to arise out of retailers' businesses, a user-first approach is essential for success. Currently this trend shows no sign of slowing, but becoming an appealing media network takes a lot more than having a wide reach and a ready-made audience. With the right partnerships and brands making use of the right inventory, retail media networks could continue to be an exciting prospect in the coming year.
---
Connie Del Bono is Biddable Associate Director at Croud. She has worked in digital marketing for eight years with specialist experience in programmatic. Del Bono's experience in programmatic leads her to push the boundaries and find the perfect equilibrium between brand equity and performance across an array of clients in the U.S., and historically in the UK and Singapore. At Croud, Del Bono is responsible for the U.S. programmatic growth and strategic execution for an array of clients.
To learn more about retail media, check out Retail TouchPoints' full Retail Media Guide here.