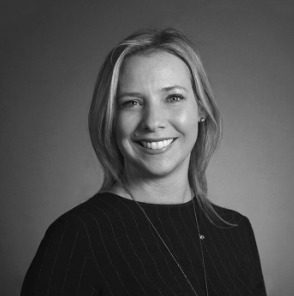 Remember when you were a sassy little kid and your mom would tell you to "watch your tone of voice"? That's actually good advice for brands' voice on social media today. Let's face it: 2020 has been a rollercoaster with the pandemic, civil unrest and a weakened economy. A new social media approach to 'watching one's tone' is needed to deal with these difficult scenarios. But how and in what ways?
First, it's good to remember familiar social media strategies: staying in touch with existing customers (organic marketing) and getting in front of new audiences (paid marketing). Those realities have not changed, but during these uncertain times, companies must use both organic and paid social media messages to communicate with empathy and understanding.
For example, organic content is best situated to keep your current and returning customers engaged. It simultaneously acts as a megaphone for your company and its values and engages a wide audience.
Consider how Minneapolis-based Target recently turned the focus away from its own stores' destruction during protests in its home city, pivoting the conversation instead back on the protesters' issues. This is a great example of organic social content: Reaching out in your own voice and connecting with an audience in a nurturing tone, while simultaneously bringing attention to the brand.
Conversely, paid content is best utilized to reach new customers that may not otherwise already be connected to the brand or company name.
Even though organic and paid social content can be used effectively in different scenarios, in this particular moment in our collective history, both must relay a comforting and positive tone. Focus on community relief efforts, be informative and inspiring and spotlight strategies for well-being. Otherwise, your outreach may be interpreted as tone-deaf.
For companies, there are several specific strategies they can employ to be successful in this new normal. They include:
Frequency Of Message
While frequent posting is typically the norm, consider that consumers are currently navigating a flood of online information. Careful and thoughtful cadence of communication is more important than ever.
For example, Van's Foods has started a #WaffleWednesday across its social media channels — targeting the growing number of at-home chefs with a weekly post, providing them with some delicious quarantine inspiration and encouraging them to share and report their own creations, including the hashtag.
Optimization Of Content
Test multiple messages in paid ads, just as you would with any campaign, to determine the brand expression that best resonates with an audience at this moment. For example, one Twitter study analyzed a multitude of different strategies brands and companies can use to refine their Tweets and get more traction for their campaigns. The research examined a sample size of 100 tweets and found that those tweets with visuals and videos received 18% more click-throughs, 89% more favorites and 159% more retweets.
Platform Selection
If your brand normally activates on Instagram, now may be the time to also consider increasing your presence on a platform like Pinterest, where we know consumers are going for inspiration while they spend more time at home.
Consider some of this data when honing your messaging and audience:
Facebook has the highest age range (25-54).
Twitter is often best for a brand's public relations.
Pinterest is 80% female.
YouTube allows you to reach your "how-to" audience.
LinkedIn is best for business development but has limited interaction ability.
Instagram has the youngest audience (18-29).
Lastly, google+ is 67% male.
Companies and brands are navigating new terrain, and they will not always get it right. But by acknowledging their customers'' new realities and communicating with empathy and understanding, via a smart social strategy, they'll strengthen their relationship with their followers and fans.
---
Lisa Hurst is EVP Marketing and Strategy at Upshot. She brings strategic insight, business savvy and creative panache to everything she does. She's a champion of building a brand all along the path to purchase, no matter what the consumer's path is. Hurst oversees the client management team, ensuring Upshotters exceed client needs with insight-driven strategies and solutions.