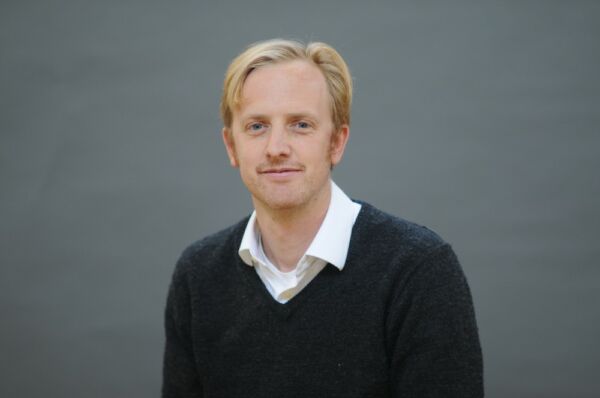 At IdeaScale's most recent Open Nation conference, Erwin Godoy, Director of New Concepts at Freddie Mac, talked about the emerging role of the innovation manager. He said, "You think you have the coolest job in the company and then reality sets in." There's going to be sales, procurement, executive buy-in, culture and for some reason, they're all going to be challenges or impediments. And oftentimes at innovation conferences you watch innovation leaders take the stage and talk about their incredible results, their transformation of product, process and culture, and you think "Why isn't it working for me?"
It's true. A job that should put you at the forefront of new technology, that allows for experimentation, creativity, invention…turns out to be a slow-moving, difficult battle. But why is that?
Well, every year, IdeaScale asks our customer base (which is largely made up of innovation managers) what their biggest obstacles are so that we can provide support and strategy that will help them address those challenges in the year ahead. What we've found is that usually each of these obstacles relates to the four hurdles of strategy execution that have been identified by Blue Ocean Strategy. Those hurdles are: motivational, political, cognitive or resource limitations.
Cognitive Hurdles usually present a communication problem. The rest of the company doesn't understand why a change is necessary or what's possible after execution. If an organization can properly educate and convince their workforce that this matters and is being taken seriously, you can overcome this hurdle.
Motivational Hurdles are usually about misaligned incentives. For example, sales teams only receive commission on closed deals, not on their contributions to new ideas or company concepts. However, if you can diversify the incentives, that'll help team members make time and resources available to different initiatives.
Political Hurdles mostly have to do with ego — either the risk of change or the potential loss of status or control. If you can help mollify leaders by bringing them into the process and redirect any losses that they might experience, you can likely overcome these political hurdles as well.
Resource Hurdles seem pretty straightforward: not enough time, budget or personnel. But if you look closely at these limitations, it's usually related to one of the other three. For example, if people were incentivized not just to regard sales growth, but also to consider new products released or patents filed, they'd probably be able to reorganize their budget….
We're going to go through each of the obstacles our customers have listed and talk about how they relate to these strategic hurdles.
Lack of Time. This obstacle is the number-one cited obstacle for our innovation leaders. Lack of time, of course, is a lack of resources, but that's where it actually relates to the other three hurdles. If some other initiatives are cancelled or incentives are realigned, more time can be created for more people.
Lack of Funding. Another oft-cited obstacle that is identified as a lack of resources, but is actually a lack of cognitive, motivational or political limitations. Oftentimes if an organization can effectively communicate the potential financial advantage, additional financial resources can become available.
Lack of Formal Process. This challenge is related to resources, but is also about cognitive challenges. It's easier to think about creating a repeatable formal process for new ideas if people understand why it is being done. Then they can start to think about how it should be done.
Lack of Senior Level Buy-In. Oftentimes this is a cognitive challenge, but it can also be a political challenge. Try to figure out which leaders will be persuaded by which arguments — how they can benefit and how they can be a part of a process instead of unseated by it.
Lack of Champions. Usually this is a cognitive challenge or a motivational challenge. No one wants to step up if they don't understand the value for the organization, but also they need to see the value for themselves. Try instituting a recognition or mentoring program to nurture budding champions.
Lack of Training. This is almost entirely cognitive, but could also be related to resources. If people understand the value, however, they'll often find time to start investing in professional development for their workforce. The training can also help some overcome their cognitive hurdles as they learn more about the value as part of their training.
No Way to Measure ROI. Again, this is related to a cognitive challenge. One has to understand the value and what's at stake. Once you understand what you stand to gain, you can start to ask how to measure it.
Lack of Innovation Culture. Culture is actually made up of all four of the hurdles that we've discussed and requires a multi-pronged approach, starting with leadership. Leadership can help address all four of these hurdles by changing incentives, restructuring priorities, using their voice to communicate value and (in doing so) begin to shift the overall culture.
Poor Communications. When we're talking about communications, we're talking about cognitive hurdles. You need to invest in a good communications strategy to overcome the cognitive hurdles.
No Diversity of Opinion. This can be about cognition (the more people understand the value, the more will feel compelled to participate). However, it can also be a political hurdle if people are afraid of offending leaders or "rocking the boat." Sometimes offering a degree of anonymity for a time or on certain subjects will invite in more voices. But be careful — anonymity is a tool not to be taken lightly.
Of course, all of Blue Ocean's four hurdles are related to each of these challenges in some way, but we've tried to help draw the most direct line possible to give you some tools for diagnosis and some ideas for treatment. And nearly every strategy has to be customized to each unique organization. However, those companies that fail to think of these four hurdles and address these ten challenges will forever be planning for success without getting to their desired innovative results.
---
Rob Hoehn is the Co-founder and CEO of IdeaScale: the largest idea management platform in the world with more than 35,000 communities and 4.5 million users. IdeaScale empowers organizations to crowdsource ideas from their employees or customers, who then collaborate, evaluate and further develop those ideas into products, processes and new initiatives. IdeaScale's client roster includes industry leaders such as Citrix, Marriott Vacations Worldwide, NASA, the New York City Police Department, Princess Cruises and many others. Prior to IdeaScale, Hoehn was VP of Client Services at QuestionPro, an insight technology company, where he helped launch the company in its early stages. He also speaks regularly about climate change and lives with his wife, two kids, and husky in Berkeley, Calif. He holds a BS in Computer Science from the University of Vermont.