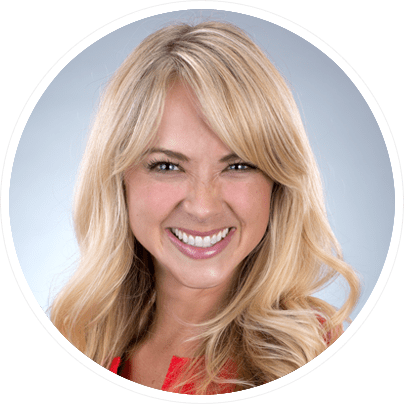 Take a moment and ask yourself this question: "Which customer provides the largest ROI — the customers that love my brand, act as advocates, and shop time and again? Or opportunity shoppers who get what they need in the moment and only return in the future because of expensive outbound marketing such as coupons or sales?" It's a fact: An ongoing relationship that drives repeat purchases is far more valuable than a one-time customer. According to Retention Science, Increasing customer retention rates by 5% increases profits by 25% to 95%.
In today's competitive retail environment it is no longer enough to produce great products and advertise them well. Modern consumers are plugged in and engaging with brands and each other 24/7, and the onus is on retailers to build relationships with their customers through consistent effort to provide value to, and intersect with, their customers' lives.
Activating The Retail Loop Via Social Media
Social media gives brands a direct link to the minds and wallets of those customers they value most. And by finding ways to intersect with their wants, needs, and desires, brands are able to create content that adds value to the lives of their fans.
1. Encourage Interaction
A consistent effort should be made to encourage active fan participation with your brand. Give them something they want to comment on, participate in, or even possibly win. Brands that create fun quizzes, videos, interactive media, and contests on a regular basis, are more likely to remain top-of-mind for their fans throughout their daily lives, and on the shopping journey.
Today's consumers, especially those of younger generations, desire the acknowledgement of those around them, and they will happily participate in contests even without monetary incentives. Claire's Project BFF is a prime example of a brand incentivizing interactions by allowing the audience to compete for "fame." The contest required entrants to design a pair of best friend necklaces, and the winner's necklaces were manufactured and sold in Claire's stores worldwide. This sharing of the spotlight was an attractive incentive for girls to enter, and over the course of the 21-day campaign, nearly 13,000 necklaces were designed.
2. Activate Ambassadors
Social media personalities hold a special place in today's marketing world. There are stars on YouTube, Instagram, Vine, Twitter, Tumblr and on personal blogs that have drummed up tremendous followings of individuals hanging onto their every word for advice on beauty, fashion, DIY, and more.
Find out who your target audience is listening to, and reach out to them to become brand ambassadors. Partnerships with bloggers and social media stars are key elements to many campaigns today. They provide access to large fan bases, and hold the trust of those who follow them. Just be certain that they notate if their messages are being sponsored in accordance with FTC regulations — you don't want to find yourself hot water like Lord & Taylor recently got into.
3. Continuously Add Value
No one wants to view an endless stream of promotional posts. In fact, that is the fastest way to make your follower numbers sink like an anchor.
The key to continued maintenance and growth of social communities is to add value to the lives of your fans through the content posted on your social channels. Develop content that your audience wants to share and engage with. This value can come in the form of excellent imagery, new ways to use products, tips and tricks, humorous posts and more. Put yourself in the consumer's shoes. If you weren't employed by the brand, would you share it? If not, then it's not adding value.
When these three steps are enacted properly, the retail loop is created, keeping audience members engaged and developing relationships with fans that last — well after the initial purchase.
---
Samara Anderson is a business strategist at redpepper, a full-service, integrated advertising and marketing agency that specializes in producing creative ideas that provide real results.