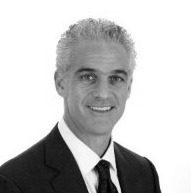 For retailers anxious to crack the code on mobile marketing to their smartphone-empowered shoppers, look no further than these numbers:
30% of shoppers aged 16-34 use apps to plan out their purchases each month;
32% of consumers want retailers to integrate their online, mobile and in-store shopping experiences; and
75% of consumers use their smartphone while shopping.
So if three quarters of spending-age consumers use a mobile device as a shopping companion, and the mobile internet is predicted to support $700 billion in commerce by 2017, then there's a "billion dollar mobile opportunity" waiting right around the corner.
Despite the longer-than-anticipated rise of mobile commerce and mobile marketing, these aren't future trends for U.S. retailers. They are here-and-now opportunities, and they're raising the bar for marketers who want their customers to find the information, services, products and help they need at their mobile fingertips.
Retailers in this mobile-everywhere environment must deliver information to customers' smartphones, tablets and (soon) wearables with the kind of detail they can already access online or in stores. In effect, marketers must start mobile conversations with customers that are personal, timely and relevant — just like the conversations they're having with friends, family or colleagues.
That's because in today's marketing environment, consumers expect brands to converse with them — not "shove messages at them" — and knowing the difference is critical. Consumers increasingly expect one-on-one mobile conversations with their favorite brands, which is a challenging task by traditional means. But personal conversations are possible in our mobile environment.
Let's Get This Conversation Started
How do you launch and sustain these one-on-one conversations successfully? By using message testing and analytics that pull data from customers' mobile activities and use the information data to craft relevant, timely messages. For all the talk of personalization, many marketers are still applying a one-size-fits-all approach to their mobile and marketing strategies. But the mobile environment produces vast amounts of data that can be used for personalization, based on where customers are, what they're doing now, or what they have or haven't responded to. Without pushing the boundaries of personal privacy, that kind of data can be gathered from mobile devices' GPS features, app usage, CRM systems, loyalty programs, transaction histories, preferences and interests.
And by using that data intelligently, brand and retail marketers can develop messaging strategies designed to reach shoppers at moments of maximum influence or the "mobile moment of opportunity."
Think About Consumer Preferences Based On Knowledge, Not Guesses
Retailers should think about future customers as individuals with very specific needs and desires, not part of a large consumer group that might be interested in their message. They should also consider the day-to-day activities that consumers perform on their devices, as these mobile interactions can deliver a very detailed picture about a customer's journey. With sufficient data, retailers can quickly move from marketing broadly to a generic shopper to marketing personally to a 23-year-old Hispanic male, college student from Colorado who shops regularly for hiking equipment to supplement his spelunking hobby.
Then, Make It Personal
Retailers must ensure that the initial mobile message sent to a customer hits its mark. Key factors are critical, including:
Correct time zone;
Correct language;
Customer location and activity at the moment;
Customer preferences or patterns; and
Local context (e.g., weather, change of location).
The Colorado student? Data about his location, time-of-day shopping habits and outdoor gear purchases can make him for a message in Spanish about a sale on hiking boots, delivered late afternoon when classes are over.
Test and Learn To Find Out What Works Best
Retail customers are dynamic. Their habits and lifestyles change over time, as will their shopping behaviors and interactions with brands. Retailers must be adaptive to this ever-changing environment, too, ready to change their tone, offers and proposition until their messaging resonates with consumers. A/B testing is a highly effective tool for achieving this: Testing different messages to determine which creates the most interest and engagement, and then retargeting and shifting campaigns with the messages that produce the most activity, conversions and, ultimately, sales.
Like any conversation, getting started is usually the most awkward part. But it doesn't have to be. Retailers that take the time to find out what their customers respond to (or not), or what they want and when by "listening" to what their messaging data says, are most likely to part of the billion-dollar mobile commerce opportunity that's looming at their door.
Whether retailers are ready for it or not, the business of doing business is rapidly shifting to the mobile marketplace. Marketing teams shouldn't be following their customers there but should be leading them there instead.
---
Ramsey Masri is CEO of OtherLevels, a San Francisco-based mobile messaging and marketing company. OtherLevels solutions help brands measure their customers' desires, anticipate their behaviors and deliver relevant mobile content at every step of the consumer journey. OtherLevels has offices in London and Brisbane, AUS. Reach him at ramsey.masri@otherlevels.com.