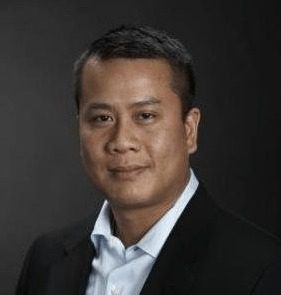 The retail landscape has changed.
While recent figures show retail sales were up slightly this year compared to the same time last year, today's consumers are more cautious than ever about spending. Moreover, consumers have more information at their fingertips than ever before and information about pricing is everywhere.
In fact, there are web sites dedicated to finding the best deals (DealScience.com, SlickDeals), companies that have a business model focused on solely on deals (Groupon, Woot) and flash deal sites with millions of members (Zulilly, Gilt Groupe). As a result, consumers are more aware of how to seek out ways to save, and many shoppers expect to get a deal before they decide whether to make a purchase.
With that, retailers must learn how to compete effectively — and for some, it means differentiating in ways beyond the sale. Merchants that aren't participating in the savings surge must find ways to show their customers that paying full price is of value.
Here's what we mean:
Exceptional Service: "The customer is always right" has never been more applicable. Start by delivering superior customer service — make it a focus of your offering, your team's skill set and your brand. Stellar service adds value, and customers know it.

Nordstrom made its name on exceptional customer service well before the digital age. Stories of attentive salespeople going the extra mile are well documented. Online, they offer free shipping and free returns all the time — no matter how much you spend.

Zappos mirrors the Nordstrom mentality online. Their offering is based on superior customer service — from overnighting shoes (and waiving the charge) to helping a customer solve a simple problem, Zappos prides itself on exemplary service and shoppers have taken notice.

When retailers build customer service into the DNA of their company, they're automatically competitive and consumers are willing to pay up for that type of service.

Loyalty Benefits: Reward your repeat customers by offering them insight into new products, exclusive events and more. It motivates shoppers to come again, and makes them feel like they're getting something exclusive.

Amazon Prime is one of the most successful and well-known loyalty programs today. For an annual fee of $99/year (free for students), customers get free two-day shipping, unlimited streaming video (comparable to Netflix), early access to sales and many other benefits.

REI also offers a loyalty platform that rivals Prime. For a one-time $20 fee, shoppers get a 10% annual dividend (like a refund) for all purchases. In addition, they get access to exclusive sales events, and discounts on trips and classes. For outdoor enthusiasts, this is a no-brainer.

By delivering value over price, consumers who get added perks by being part of an exclusive club will in turn have more loyalty and likely, more repeat purchases.
Competitive Advantage: Understand what your competitors are doing as a way to further differentiate from the pack. Do your own price-matching homework, so you understand what your customers are seeing and what they may expect from you. Consider a price-matching offer, even if you can only deliver it at certain times of the year. The goal is to get customers in the door so you have the chance to deliver the exceptional experience that will bring them back.

Walmart is the leader in price matching with an extensive list of stores that they will match, including other big box retailers like Target.com and more niche retailers like Autozone.com.

At the end of the day, price still matters and offering customers the ability to be rewarded for coming to you over a competitor is very valuable to the long-term success of any retailer, big or small.
In order to survive and thrive, retailers today must adapt to the evolving market, and find ways to entice consumers to shop, even if it means forgoing a deep discount. Done the right way, every retailer can be competitive in the new deal landscape — even without the deals.
---
Phong Vu is the CEO of DealScience.com, a site that helps consumers shop more intelligently by using cutting-edge shopping intelligence to find the best price on products they want and determine the best time to shop for the best deals. He joined DealScience from Internet Brands where he was the General Manager of the Shopping Division. Prior to Internet Brands, Phong held leadership positions at Vantage Media, Yahoo!, and MCI/Verizon.