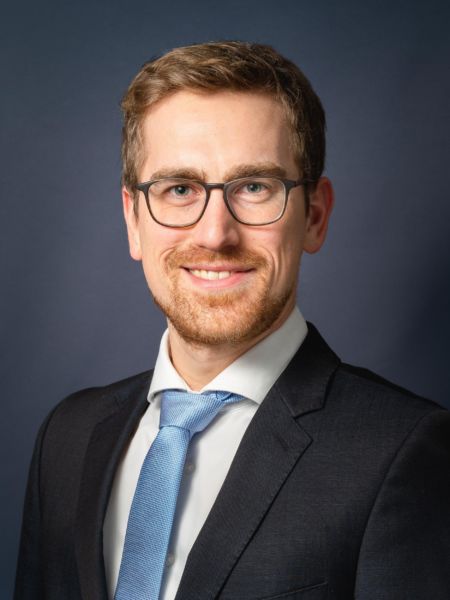 The repercussions to the traditional retail sector in the wake of the COVID pandemic are well documented and experienced far and wide. However, as social distancing reduces footfall and revenue in physical shops, placing malls and main streets at risk, ecommerce is experiencing record levels of growth. In the coming years, this booming online retail industry is set to be revolutionised by high-performance technology that's more commonly associated with video games than digital shopping: implementing high render 3D graphics is one of the driving forces.
Right now, most people buying products online base their purchasing decisions on photographs and often, reviews from other shoppers. The rollout of affordable 3D scanners, powerful smartphones equipped with augmented reality (AR) capabilities and advances in 3D imaging mean that the digital retail experience is changing dramatically.
In the near future, retailers will create digital twins of their products in 3D and present the resulting models on their websites. These "assets" offer a radically different way of interacting with products, allowing users to view them from every angle or zoom in and out to inspect items closely. This new ability mimics the experience of engaging with a physical object more closely than 2D pictures, and it has been suggested this could not only drive sales and conversions but cut down on returns. One department store rendered 40,000 products in 3D and increased its conversion rate on shoes and bags by almost 40%, showing the power of this emerging technology to drive sales and boost profits.
The shift from pictures to quality full three-dimensional models is a trend retailers cannot afford to ignore — particularly when consumer behaviors reveal they enjoy engaging with 3D replicas. One piece of evidence came in a study conducted by Shopify which found that using AR technology contributed to a 2X lift in conversions on their merchants' stores.
The companies that stay ahead of the curve are seeing huge benefits to their businesses. Conversely, those that don't offer 3D models could quickly be left behind. This is why experts are already advising companies to employ the latest technology in order to ensure their survival during the current storm — and future tempests too.
In a recent report, Deloitte wrote: "The pandemic is rapidly changing our behavior toward online channels, and the shifts are likely to stick post-pandemic. While many companies are challenged to survive in the short-term, the crisis also presents opportunity; bold companies that invest ambitiously and timely in their online business are likely to emerge as market leaders… Companies that invest courageously and timely in pivoting their businesses toward the behavioral changes can capture market share and emerge as market leaders post-pandemic."
The groundwork for a revolution is already underway. Retailers have joined forces in an extraordinary collaboration that will lead to the creation of standards and agreed formats — a vital part of the 3D retail revolution. The work underway right now is similar to the process that led to the creation of the JPEG, a standardized picture format that's now become ubiquitous in the past two decades. A total of 70 companies including Wayfair and IKEA are now involved in a project called the 3D Commerce Working Group, set up by The Khronos Group.
These firms have temporarily set aside competition in order to "align the industry for streamlined 3D content creation, management and display in online retail" and "create specifications and guidelines to align the 3D asset workflow for online retail from product design and manufacturing, through each stage of retail to end-user delivery, so that accurate 3D representations of products can be experienced realistically and consistently across all devices."
The most important part of the group's work will involve setting standards for easy creation of quality 3D content, for efficient dispersal and viewing on any device or platform. Shrenik Sadalgi, Chair of the 3D Commerce Working Group and Director of Next at Wayfair, said: "As we continue to transform the way people shop for their homes, we believe that 3D will be ubiquitous in the coming years and that it is imperative to standardize 3D content so it can be exchanged effectively and experienced consistently."
There is a lot of work ahead for anyone involved in the 3D retail revolution. Firstly, retailers will have to build pipelines capable of digitizing every product in 3D. The standards mentioned above will have to be set in stone so that 3D content can be viewed on any platform, preserving the same visual quality on all devices. The growth of 3D commerce represents a huge opportunity for those working in digital, from 3D artists to online retailers. But it also poses a huge risk to any company that is unwilling or unable to join in. Opportunity is coming — and you don't want to be left behind.
---
Felix Limper, Co-founder of DGG, has been examining the industry in the past years and firmly believes in the power of 3D technology in mainstream use-cases like ecommerce and retail. He has published multiple articles on the benefits of 3D applications in ecommerce and the challenges companies face to build scalable 3D pipelines. With his knowledge as an industrial engineer, he understands how crucial consistency in production processes is for quality assurance, and knows how important automation is to create affordable 3D production on a large scale. Limper is a member of the Khronos 3D Commerce Working Group, created to align the industry, enabling streamlined 3D content creation, management and display in online retail. Limper's company, DGG, is the creator of RapidCompact, a software that automates the conversion of high-quality, optimized 3D assets for any platform including web, mobile, AR and XR.