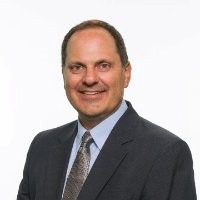 The retail industry is a dynamic one, always adapting to better cater to customers. For the past decade, we've seen a handful of updates and advancements that have propelled the industry forward. No matter how much the industry changes, the idea that "customer experience is king" will always stay the same.
To understand the past — as well as the future — of retail, it's critical to understand a fundamental concept documented by Harvard University's N.S.B. Gras. In 1939, he observed that the progression of any institution, including the retail industry, "is linked to the progression of the economic and social system." In other words, retail is at the effect of economic and social forces and must constantly adapt as it seeks to win customers and create the ultimate customer experience.
Over the years, the approach to delivering an exemplary customer experience has shifted. And as we move deeper into the digital age, retailers must focus their efforts on three key areas while looking toward the future: workforce, supply chain and bridging the gap between the physical and digital worlds.
Workforce
Today's store associates are some of the most well-equipped, data-oriented decisionmakers, able to convert simple store visits into rich customer experiences that convert to sales. It is this development that led to the rise of a new employment role in major stores—the online concierge — to build on online purchases picked up in-store. However, the future of retail holds even more workforce changes.
With augmented productivity wearables, asset intelligence data and robots becoming more prevalent, retailers are challenged to evaluate a new kind of workforce — one that incorporates these technological advancesto aid in the shopping experience, but also keeps the human aspect of associates to preserve the in-store experience.
Supply Chain
As the workforce embraces new technology, so too will the supply chain. Technologies that enable visibility will propel the supply chain and industry forward. Retailers, shoppers, warehouse managers, supply chain managers — all will enjoy unprecedented visibility. Asset tracking will provide new data and analytic insights for retailers to better understand customer trends.
The ability to track inventory on an item level will ensure flawless fulfillment. Smart sensors will enable fast shipping — as early as same-day delivery — or in-store pickup as data-capturing scanners in the warehouse and IoT solutions across supply chain operations facilitate each step of the process. Finally, 5G wireless networks, said to be deployed by 2020, will ensure radio signals with low latency, allowing for commercial use of drone deliveries as well as deliveries by autonomous trucks.
Part of the future of retail lies in the future of the customer experience — and fulfillment of expectations beyond the limitations we know today. What started over the past century with "More, Cheaper, Better" is now evolving into "Personalized, Intelligent, Now."
The three pillars of today's consumption models: retail, e-Commerce, and mobile commerce will be optimized to create a new supply chain system driven by Enterprise Asset Intelligence, artificial intelligence (AI), cloud data analytics and wearable productivity solutions.
Bridging The Physical And Digital
Another component that plays a large part in the future of retail is a mesh of physical and digital. The merging of these two worlds—paired with the benefits of ubiquitous mobile connectivity — is accelerating the adoption of the Internet of Things (IoT). IoT will have as much impact on human lives, businesses and institutions as did the harnessing of water for steam power, the discovery of electricity and the computer age. In other words, it will — and is already beginning to — transform the world.
According to the recent
Zebra Retail Vision Study
, 72% of retailers plan to reinvent their supply chains with real-time visibility enabled by automation, sensors and analytics. In fact, 65% of retailers plan to invest in inventory and supply chain automation by 2021.
Every year, retailers are faced with new trends, new demands and new technologies. To keep improving the customer experience and moving the industry forward, retailers need to adapt. It's a fast-paced industry, so those who don't stay ahead of the game now will quickly fall behind.
---
Jeff Schmitz is Senior Vice President and Chief Marketing Officer at Zebra Technologies. Schmitz most recently served as EVP for multiple business units and sales at Spirent Communications where he had previously also held several senior leadership roles including CMO and Vice President of Networks & Applications. Prior to joining Spirent, Schmitz held senior marketing positions at Rivulet Communications, Visual Networks and Tellabs Inc. He holds a B.S. degree in electrical engineering from Marquette University and a Master of Science degree in computer science from the Illinois Institute of Technology.Click here for more information on Zebra's Retail Solutions.