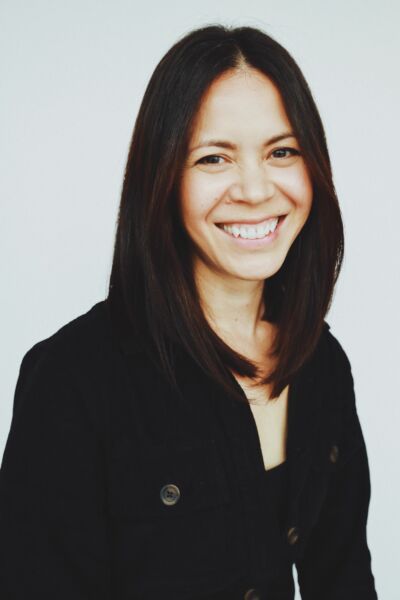 One of my first jobs was at The Body Shop. It was the early 1990s, and the store was situated in a shopping mall. In addition to soaps that smelled like various types of fruit and lip balms in small pots, The Body Shop was known for its values. Where I lived The Body Shop was the only store of its kind for customers who were concerned about minimal packaging and products that weren't tested on animals. Other values-driven brands could be found at health food stores, but The Body Shop was the only store that carried a wide range of personal care and beauty products from a single brand in one location. At the time, there was no online shopping. Customers had very little choice.
The Imperative
Today, the amount of choice is overwhelming, and as a result, shoppers have a great deal of power to choose what they buy and where they buy it from. The COVID-19 pandemic created the perfect conditions for behavioral change: an initial scarcity of products prompted shoppers to turn to new brands, online shopping surged in response to safety concerns, and the plight of small businesses and social unrest caused many to reflect on whom they were spending their money with.
With more options available to them, customers can be more exacting. Our research at Publicis Sapient found that 33% of consumers prefer to buy from a brand that aligns with their values, and another report found that 88% of people expect companies to behave ethically. Additionally, 61% of shoppers planned to support local businesses through 2020, and 80% of participants in another study stated that sustainability was important to them. Clearly, values-driven shopping should be a consideration for retailers.
Designing for a Values-Driven Journey
A customer journey informed by ethics can manifest at several altitudes: the impact to one personally, the impact on one's community (immediate or wider), and the environmental or global impact. Customers may engage across these altitudes throughout the decision-making process, and retailers are responding to their behavior. Sephora revamped its operational model to keep customers safe in-store, and Madewell features inclusive models, reflecting the personal values that are important to the customer.
At the community level, Target and others have been featuring Black-owned businesses. When it comes to sustainability, Gucci, Stella McCartney and other luxury brands have gone "fur-free", and major retailers like Walmart and Nordstrom have recognized the importance of upcycling in their partnerships with used clothing retailer ThredUP.
Retailers should consider customers' thought processes as they determine what they want to buy, where they want to buy it from, and how they'll get it. Each of these areas may inform the customer's choice at any moment in their journey.
What to Buy: Understanding the criteria that go into product decision-making can help to inform product content itself, such as Everlane's hyper-transparent sourcing information, which is displayed on product detail pages and includes information about the factories where items are made. Retailers should also consider featuring brands that reflect customers' values, as Ulta is doing in its commitment to doubling the number of Black-owned brands that it carries in its stores by the end of 2021. By offering more products that speak to the customer's values, the brand or retailer can become a destination for ethically-minded shoppers.
Where to Buy It: Retailers that recognize that values are important to customers provide ways to make those values part of the search and browse experience, helping customers filter down to products that meet their criteria. REI enables users to filter by "Recycled Materials" and "Made in USA," and Sephora by its "Clean at Sephora" designation, as well as "Vegan" and "Cruelty-Free". This recognition of a customer's preferences can lead to long-term engagement with that retailer's online presence, because the customer feels their values are acknowledged. As retailers and platforms like H&M and Shopify commit to becoming carbon neutral and carbon negative, sustainability may also determine where a customer decides to shop.
How to Get It: With carbon impact becoming a growing concern for consumers, decisions about retailers and brands could come down to the companies that offer less environmentally-impactful ways to get customers their items. Retailers experimenting with drone delivery, for example, may find that they attract customers with a preference for minimizing the number of delivery trucks on the road. Customers concerned with waste now have more choice, with brands like Glossier offering minimal packaging options. Canada's largest retailer, Loblaw Companies, is partnering with Loop on an initiative that will enable shoppers to purchase common grocery items in reusable packaging, thus greatly eliminating the amount of plastic used in a variety of products.
Looking Ahead
The intelligent use of data, applied through the lens of ethics, will present a compelling competitive advantage. By observing customer behavior (what people buy, how they buy it, how they get it), and then speaking to customers to understand their motivations, retailers and brands can build an understanding of what's important to people. From there, they can offer tailored, meaningful experiences that resonate with those people's values, and quantify the impact of those experiences.
We've come a long way from the days when consumers had few options, and only a handful of physical shops in which to find items that matched with their values. Moving forward, retailers and brands must recognize that in a landscape with an abundance of choices, customers will insist on the products and the experiences that reflect what's important to them.
---
Eiko Kawano has been creating digital experiences for more than 20 years. She currently leads the Experience Design practice for Publicis Sapient and is a member of Publicis Sapient's Retail Experience leadership team. She has an extensive background in customer experience strategy, journey mapping and customer research, and loves working with brands to find meaningful ways to reach people. As the Experience Lead for the Walmart Canada account, Kawano helped to lead the transformation of Walmart's digital customer experience through a collaborative design practice that kicked off in 2012, launching Walmart's first responsive website, first online grocery offering and first mobile shopping app in the years since.