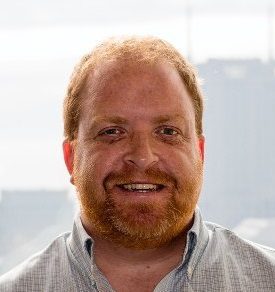 Giving shoppers the ability to purchase a product online and pick up in-store, known as "click-and-collect," has quickly become a staple of a successful omni-channel retail strategy. These programs are gaining popularity among consumers and provide a ripe opportunity for retailers in a variety of industries, including apparel, consumer goods, grocery and others.
Accenture's latest study on U.S. shopping behavior demonstrated that 19% of U.S. consumers use click-and-collect services. In fact, a recent survey conducted by UPS found that 44% of consumers would be more likely to shop at a retailer if they could buy online and pick up in-store.
Industry research suggests consumer adoption of click-and-collect will continue to accelerate. According to research released by Planet Retail this month, nearly 76% of shoppers in the UK are expected to utilize click-and-collect by 2017.
Benefits Of Click-And-Collect
Click-and-collect provides a reasonable alternative to offering same-day delivery by allowing customers to browse, research and purchase online, and pick up their product the same day in-store. Click-and-collect gives shoppers more options when purchasing and a truly customized buying and delivery experience — important components of brand engagement in an effective omnichannel retail environment.
When implemented properly, in-store pick-up programs for online purchases can be a huge growth driver for retailers, leading to increased brand loyalty and a competitive edge. However, implementing and managing a successful click-and-collect strategy needs wide adoption across the enterprise to be successfully implemented in an already busy retail environment. And for retailers who miss the mark with click-and-collect, the effects to customer experience, sales and brand loyalty are damaging.
What's Holding Retailers Back?
Many of the biggest hurdles for retailers implementing click-and-collect involve developing trust with in-store management and sales staff. Many traditional retail teams offer bonus incentives based on sales targets. These models need to be revisited and adjusted in how "online sales" and traffic driven into stores are embraced by these key members. The overall brand engagement must come before everything else. Sometimes policies need to be adjusted to meet the evolving competitive landscape or risk slowing progress to move forward.
Brand strategy developers need to solicit ideas from store operations teams and include them in devising the overall omnichannel solution to better understand the operational constraints faced by the store teams. It is a fool's errand to expect broad adoption and flawless execution by these teams if their insights are not well heeded. In the end, click-and-collect policies drive more in-store foot traffic, and when it comes to brand loyalty, having knowledgeable and experienced in-store teams will make all the difference.
Push back from in-store sales associates is not the only issue retailers face when adopting click-and-collect. Other challenges include:
Inventory Accuracy and Fulfillment: A key component of click-and-collect is giving consumers visibility into inventory levels on a store-by-store basis. Real-time inventory levels must be dependable and clearly communicated to both customers and store teams.
Orders placed online must be confirmed with the customer quickly and be set aside in an easy to find location within the store. Problems fulfilling the requested order must be quickly triaged and resolved (and evaluated for ways to be avoided again). Poor reliability of inventory data can damage the customer experience completely.
Connecting Customer Experience Across Channels: Click-and-collect ties the online and in-store shopping experience together. It's important to provide a seamless and consistent experience on every consumer touch point.
Retailers must also extend the click-and-collect feature to the mobile experience or miss out on additional sales and revenue. Shoppers should be able to browse online, purchase on a mobile device and pick up in-store without missing a beat. Mobile and tablet devices are here to stay and must be part of the discussion.
Raising Awareness of Click-and-Collect Programs: Once click-and-collect is available on your e-Commerce site, share this exciting way to engage! Display the buy online, pick up in-store option prominently on your websites, product pages, checkout, and in-store. Key data must be captured and evaluated for progress and pain points. Orders that require intervention or manipulation must be closely inspected for root causes and corrections implemented quickly and confidently.
Successful brands embrace these challenges as ways to move forward in exceeding their customer's needs. For many companies, the key is engaging a strong technology partner to help you along the way. It's best to blend what has been proven and what will work within their brand identity, customer experience and supporting cast.
---
Joe Woods is an experienced omni-commerce consultant and solution architect with more than 14 years of experience implementing retail commerce solutions. His background includes time as a technical consultant for Technology Solutions Company, before joining Blue Martini Software in 2000. Woods is a co-founder of contiigo (formerly Loyalty Tech) in Sydney and has built a successful team culminating in the hybris APAC partner of the year award in 2012.