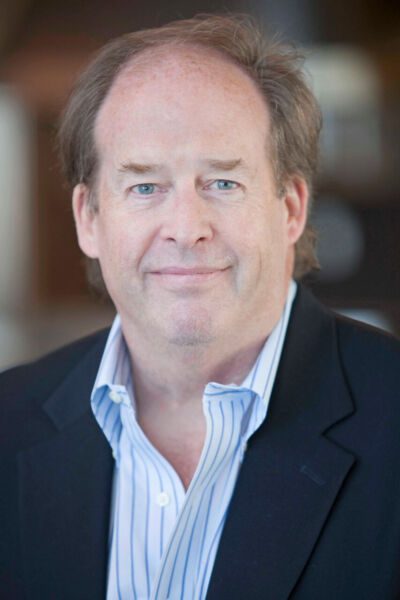 The elements of Retail 3.0 — marketing personalization, contextual relevancy and customer data-fueled brand-retailer collaboration — have largely become part of our reality. Up to this point, the changes that came to pass in the retail industry were largely evolutions of previous changes. Retail 4.0 will be different; the digital transformation of retail will prove to be breathtaking in its scale, scope and speed.
The COVID-19 pandemic has accelerated industry development while sending it careening in new directions. Retail 4.0 promises to be a near-total transformation in how people shop, how retailers operate, how products are distributed and how brands manufacture and market.
The question is this: can traditional retailers reinvent themselves quickly enough to make the leap to 4.0, or will they be disrupted by an outsider — a new industry interloper able to move far faster, not held back by investment in legacy systems and an intractable company culture?
A New Digital Reality
The boundary delineating the physical world and the digital world is no longer clear, as these two realities increasingly overlap and fuse together. This has escalated as COVID-19 pushed countless millions of people into a new reality, forced to work from home throughout the government-ordered shutdown and self-quarantining. For many of those millions of people, and their employers, this was new territory.
Converging Technologies Accelerate Digital Everything
As computer processing power grows exponentially, faster and cheaper processing power is, in turn, providing the foundation for the myriad technologies changing our world. Some of these technologies have themselves entered exponential growth; computer vision, IoT sensors, AI, materials science, and more have rapidly evolved. As these technologies accelerate, blowing past the inflection point on the growth curve, they are converging, powering even faster and more massive change.
Artificial intelligence is a foundational technology for Retail 4.0 and, like other terms, has become an oft-abused buzzword that I'll boil down to, "a machine that can imitate intelligent human behavior, in particular, decision making." Meanwhile, a machine learning system will understand over time that a given customer responds to a specific product offer only in the first week of each month or at a certain discount level, and incorporates that learning into the next round of recommendations.
There's a key insight here: the importance of models and the availability of data. The better and more refined the model, and the more data feeding the model, the better the outcome. Thinking strategically, the sooner a company begins to build and refine its AI models and the more data a company can feed the model, the sooner the company begins to realize improved results. And depending on the application, these benefits can drive ongoing, ever-increasing gain.
To prepare for this new era of retail, there are a few fundamental adjustments retails can make.
1. Understand where you are today and where you're going.
There's actually several pieces to this. The first is conducting an assessment of all the primary solutions used across your organization, comparing each to best-in-class capabilities today and then aligning to what will be needed looking out the next few years.
Next is completing a similar assessment of key processes and practices across your company. For example, what is the process for creating the weekly ad? What is the process for hiring and onboarding new associates? What are key processes at store level? These are the things that will eventually become automated through AI.
Building on your assessments, evaluate key trends and start developing an understanding of where you're going along with a roadmap for how to get there. Think in terms of milestones. If your goal is to deploy sophisticated personalization capabilities, break the process down into building blocks such as: customer identified transaction data, accurate product data (with attributes), a customer intelligence platform to bring it all together, capability at checkout to deliver customer-specific promotions, and so on.
2. Have a process for discovering and evaluating new capabilities and measuring your progress.
This assessment drives focus around discovering new solutions and capabilities in the needed areas. There should be a regular cadence to this review of new technologies that, ideally, includes the entire senior management team. The discussions that come from having executives from across the organization in one place (physically or digitally) at the same time while focused on new capabilities can be amazing. One of the outcomes of these types of meetings is much greater speed to pilot and deployment.
While the massive inflow of new innovation presents a very real challenge, retailers often make mistakes in the opposite direction — becoming enamored with some new capability and securing it without due research of other solutions in the marketplace.
In the end, it's important to have a process for understanding innovation trends, discovering new capabilities and measuring progress towards milestones and goals.
3. Establish a culture comfortable with change.
Far and away the single largest hurdle for retailers to overcome is getting themselves and their organizations comfortable with embracing change. This is not a one-time thing — as we move up the exponential growth curve of technology, change happens ever-faster and is ever-more noticeable. There's never been a better time to emphasize the benefits of change than during COVID-19, when we've had no choice but to change.
Successfully developing such a culture is not about bringing in a motivational speaker and getting everyone pumped up. You must start with a design or a blueprint of what you want to see.
With that design in mind, think about the structure needed to develop a culture of change. A clear example is provided by how retailers are organized today, all around products — category buyers, pricing specialists, etc. What's needed tomorrow are customer savants; people who understand customer data analytics and can pair that data with the psychology of shopping and buying to drive new insights.
Much of creating a new culture involves developing new habits, new ways of speaking and new ways of thinking. This is by no means easy, but it's absolutely necessary for the future.
The Clock is Ticking: It's Time to Re-Envision the Future
Parts of retail are already becoming digitized: shopping has gone online, marketing is shifting from the old printed ad circular to digital channels, customer service calls are being handled by AI chatbots, even the physical store itself is becoming digitized through the growing use of computer vision systems used to monitor out-of-stocks and shopper traffic. While this has all been accelerated by COVID-19, the digitization and automation of business processes is just getting started.
Retailers have no time to lose. The time is now to re-envision the future. To begin the process of assessing where you are today and understanding where you are going. To put in place a method for understanding, discovering and deploying new innovation. And to embrace the possibility of an exciting future.
---
Gary Hawkins is the Founder and CEO of CART (Center for Advancing Retail & Technology) and is an adviser to Birdzi. Drawing on his work advising leading companies around the world, Hawkins is a regular guest lecturer at Georgetown University's McDonough School of Business in addition to keynoting retail conferences in the U.S. and abroad. Hawkins is the author of three books including the latest, Retail in the Age of 'i', that explores the future of retail propelled by the exponential growth of technology. Retail Mindsteps (retailmindsteps.com) serves as Hawkins' personal blog and repository of the myriad articles and papers written for industry publications, where he distills the complexity of tech-fueled retail innovation into digestible and actionable insights.