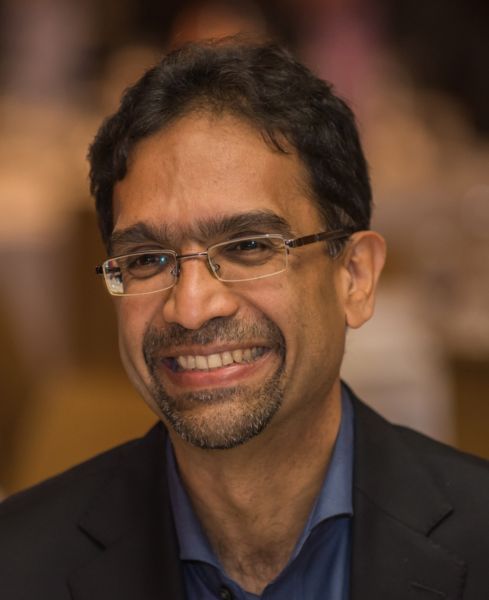 Businesses across sectors are turning to voice technologies in response to COVID-19 health and safety concerns. These concerns are fueling consumer expectations for more contactless experiences everywhere they go, including the retail environment. To mitigate health and safety concerns and deliver on these expectations, retailers are designing touchless shopping experiences with the help of voice and speech recognition technology.
The pandemic-driven imperative for contactless experiences at home, at work and in stores is fueling the growth of the global voice and speech recognition market. The industry, valued at $5.2 billion in 2016, is projected to reach $26.15 billion by 2025, growing at a compound annual growth rate of 19.63% from 2017 to 2025.
A Capgemini survey of more than 4,800 consumers and over 950 executives from 12 major economies noted that "touchless interfaces have become integral to the customer experience in a health- and-safety conscious world, and the pandemic is offering a unique opportunity to accelerate the use of voice-based interfaces in physical settings." The survey revealed that during the pandemic, 59% of consumers prefer to use voice interfaces to avoid touch-based practices and 69% of retailers believe that consumer behavior based on non-touch practices will remain after the COVID-19 outbreak.
Preference for voice technology is not surprising considering consumers have been interacting with this technology in voice assistants for at least the last 10 years. And consumer adoption of this technology continues to rise, with Edison Research estimating that 76 million people will own smart speakers in 2020, up from 7 million in 2017. The pandemic also is increasing daily usage of voice assistants. An NPR and Edison Research report found that "52% of voice assistant users said they use voice tech several times a day or nearly every day, compared to 46% before the outbreak."
Shopping via smart speakers is also is increasing. Research from eMarketer projects that there will be 38 million smart speaker shoppers in 2021 in the U.S. alone.
To attract some of these shoppers back to the store, retailers can leverage voice technology for contact-free in-store shopping experiences. Voice and speech recognition technology can help retailers adapt to new shopping norms and preferences, ensure employee and shopper safety and deliver the contactless in-store experience customers expect.
Some of the strategies retailers can use to do this include automated screen kiosks with integrated voice and speech recognition technology. Voice-controlled kiosks supported by artificial intelligence can be used for ordering, product search, browsing merchandise and requesting assistance with an item and other in-store activities.
Other strategies include voice authentication used for opening up pickup lockers, voice-activated checkout and voice technology integrated into credit card processing that uses a customer's unique voice for added security.
Although voice technology provides retailers with the ability to deliver on consumer expectations for contactless convenience, there is some concern over customer privacy and accuracy. Issues surrounding the technology range from the eavesdropping tendencies of some of these devices to data privacy and security, and the technology's ability to understand multiple languages, accents and speech impediments.
Voice and speech recognition technologies are evolving to eliminate these concerns. Innovative new technology is addressing growing smart speaker data privacy concerns through an embedded solution that operates offline, so no data is ever stored. This approach enables these devices to respect user privacy.
Advances in technology are also improving voice recognition user experience by eliminating the often complex and inaccurate step of translating speech into text, making it faster and much more accurate in following instructions.
Another advantage of advancing voice recognition technology is its capability to understand any existing language, accent, or combination of languages or accents. New technology goes directly from speech to intent, taking the speaker's voice and converting it directly into an action. This allows consumers to interact with voice recognition technology in their native language and natural way of speaking. AI technology with acoustic-only recognition makes this possible by recognizing intent, tone and acoustics. to eliminate problems created by accents, noise and impaired speech, resulting in the delivery of the appropriate response.
The pandemic is reshaping industries across the globe, galvanizing digital transformation in retail and other industries in order to address health and safety concerns. Voice and speech recognition technologies ranging from voice-activated elevators to voice-enabled kiosks to voice-activated checkout can provide safe, contactless solutions that can help retailers attract consumers back into stores. By investing in voice and speech recognition technology, retailers can successfully adapt to the long-term shifts in consumer behavior triggered by the pandemic.
Probal Lala is the CEO of Fluent.ai, a voice recognition solutions company that created fully offline, embedded technology. Prior to this position, Lala has been an active angel investor for the past 12 years as Chair of the Maple Leaf Angels Corporation. At Fluent, Lala will help propel company growth and leverage its range of artificial intelligence (AI) voice interface software products to offer up to original equipment manufacturers (OEMs) and service providers. Fluent.ai delivers offline, noise robust voice recognition solutions in any language, with the mission to voice enable the world's devices.