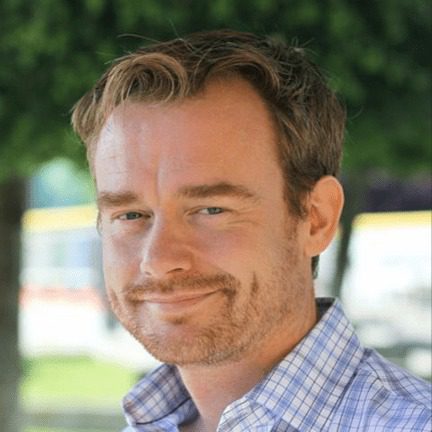 Marketers and retailers are under nearly constant pressure to cut through the noise of every other retailer trying to sell their product to the right customer, at the right place, at the right time. But how do you know what will make a customer click "buy"? When is the best time to catch them?
According to a recent report from Onestop Internet, 25% of consumers said receiving relevant push notifications on their smartphones "always" makes them more likely to complete a purchase, and an additional 49% of respondents answered "sometimes."
So, what are the benefits of push notifications? Through push tactics, you can manage customer communication and customer interaction better than via a mobile web site. As an added layer to that interaction, you can use push notifications to give customers incentives to use the application.
In 2016, we're going to see a big "push" for mobile push notifications. Take a look at these statistics: A survey from October 2015 reported that an astounding 84% of Millennials act on push notifications. That being said, other studies have mentioned that only 20% of retailers are using this method. Why is this? A lot of marketers aren't seeing push notifications as marketing opportunities — but that's exactly what they are.
Many retailers, for example, have mobile applications just to say they have one, but once you have an application it's important to acknowledge that it's another marketing avenue. There's email, SMS, and in-store, but mobile push needs to be a key part of this strategy as well.
Anyone who has downloaded an app has clearly shown interest in what you have to offer. These are the cream-of-the-crop customers and you don't have to worry about some anonymous person you're marketing to — this is someone who has raised their hand and said "I'm interested in your products."
If you're a marketer, think about these things when you're developing an application. A lot of time marketers build an app and think "I need to give someone an opportunity to purchase, or someone an opportunity to browse." They don't view it as a two-way communication tool for the customer and themselves.
You have to ask: "How am I going to get my message out to relevant consumers?" — and with push notifications it's super simple:
Standard Push Notification: This is what we all know — when our phone screen is on lock and we get that notification that reads: "20% off on such-and-such offer."

Inbox Notification: This is an in-app messaging tool where you essentially have a mailbox within the application. Ticketmaster and other retailers use this tactic really well. It's another way you can "push" information to a customer, and instead of it interrupting their day — where their phone vibrates, they get a text message, etc. — this inbox app allows the consumer to open their phone and interact at their own time.
When To Use Standard Vs. Inbox
What's great about mobile applications is that you have two ways to interact with a customer. There's an immediate way, with standard push, that, if relevant, can provide immense value to the customer and retailer. Is the customer near the store? Is it a typical time of day they would go shopping? Have they been browsing the last few days and left something in the online cart? All of these examples are reasons to send a push notification.
With Inbox notifications, the best way to communicate with a customer is telling them about a new product, or a sale coming up two weeks from now. This way the customer gets to open the app, click through and read about the offers at their own convenience, time and pace.
Getting The Most Out Of Push Notifications
Just as with any other marketing channel, you have to get started by thinking about personalization. One person may not be a shopper but may still have your app. They probably are not going to launch it that often unless it's your specific brand that they are very interested in. On the other hand, some consumers may enjoy browsing the products you have and want to interact with you. So while you still can push the same messaging to everyone on the platform, you don't necessarily want to do that.
You want to think about how to customize and tailor your marketing to a particular consumer. For example: Customer A may only be interested in shopping on Saturday afternoons, whereas Customer B, who launches the application three times a week, has shown a pattern. Make sure to decipher and notice the difference between your consumers to see what they're most interested in and to offer them valuable content.
What's really great about in-app messaging, if you built the app right, is that you get so much data on where your consumer is doing their browsing, what time they're browsing, etc. You'll start to compile a trove of valuable information about one person in one place. Whereas with email marketing you have an email platform, a web platform, etc. and you have to stitch all of that information together from different sources. With in-app messaging you have all the information you need to do much more personalized messages.
Millennials, Gen X, Baby Boomers: How Do I Market?
Thanks to the data within the application you'll have all the information on who's who and what's what. What's important to note is that we've seen a lot of reports and studies that segment different generations and tell you how different generations prefer to be marketed to. However, don't box your audience generationally, look at them as individuals.
There are some activities that a Gen Xer may take part in that may classify them as a Millennial as well. There's a lot of overlap that you need to account for, so don't tailor your marketing strategy to a generation — tailor to an individual.
What's Next?
Push notifications are going to broaden quite a bit. We're now seeing push notifications pop up on desktops and as we start to dive more into the wearable trend, we'll see push notifications on these devices as well.
But just remember: Don't be creepy. Just because you can use push notifications to target customers doesn't mean you should on every device the consumer uses. We have all of this relevant data but we need to be responsible with it. While tailoring your marketing strategy individually is key, just be sure to be relevant, not invasive.
---
Sean Shoffstall is Vice President, Innovation and Strategy, Teradata Interactive. Shoffstall has almost 20 years of demand generation experience under his belt, and is a proven leader in digital marketing. He runs Teradata Interactive Services, the team that delivers data-driven marketing campaigns for Fortune 500 clients and global brands, including Ace Hardware, Campbell's, Levi's, American Express, JPMC, Rhapsody, Autodesk, Verizon, Intel and Yahoo.