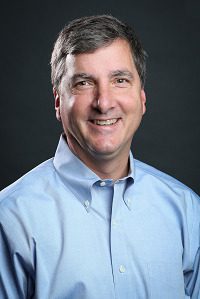 At the close of every calendar year it's customary to pen a post about trends and predictions for the upcoming year. Many of these take the form of a "boast post," a confident and colorful tour de force displaying the company's mastery of the market's direction.
But let's be real here. Is that even possible coming out of a year like 2020? This year, like most, catalyzed some nascent trends and kicked a few in the teeth. But overall it's going to remembered as an asterisk, a shoulder shrug. One futurist we know said, "2020 was so weird I didn't even get a chance to be wrong."
But the post must go on. In no particular order, let's examine what we believe to be some key trends in retail. We're going to skip any in-depth discussion of consumers' ever-warming embrace of online shopping because it feels more "established than trending," and because with limited space we want to cover what we believe are more intriguing developments for supply chain professionals.
First, the role of the traditional retail store has changed. With apologies to Dr. Seuss, when is a store not a store? When it's oh so much more! Traditionally, the brick-and-mortar store delivered a fairly static and conventional experience to the customer. Now the store is viewed as a flexible asset, capable of fulfilling a variety of needs:
Distribution center supplying inventory to other locations
Ecommerce fulfillment
Amazon return hub
Curbside pickup
Private bubble/pod shopping location
Retooled for more buying, less shopping
Emphasis on health and safety, contactless shopping

In short, retailers must now treat stores as a more generic asset; among other things, that means disaggregating and understanding all the demand streams that flow through a store.
This trend has massive implications for that collection of stores affectionately known as the mall. Shoppers will return to some degree after the pandemic, but malls need to reinvent themselves. There's already a transition underway from antiseptic multi-storied anchors to more vibrant, smaller environments in sync with consumer demand.
In addition, mall operators are being asked to convert empty commercial space into mini-fulfillment centers for retail tenants. And the likes of Amazon and FedEx are circling, eying the empty spaces as perfect for micro-fulfillment. Look for this to get messy as rezoning debates get heated. There's also talk of converting mall space into senior citizen housing, health care facilities and community colleges, but the same challenges exist.
Next is Corporate Social Responsibility (CSR), which was getting mindshare, if not budget, well before 2020. Once dismissed as a feel-good movement started by millennials, CSR continues to gain momentum. Sometimes referred to as the triple bottom line (for people, planet and profit), evidence for its increasing importance can be found in the steady parade of proclamations from major global players like Microsoft, which announced it will be carbon negative by 2030, and by 2050 will have offset all the carbon it's emitted since its founding in 1975.

More evidence for this trend can be found in the increasing number of companies, such as Allbirds, choosing to highlight its sustainability efforts and report on CSR initiatives. Allbirds is among a growing number of companies that want to compete based on its good-citizen chops. CSR is not something they do, it's who they are. In the past, retailers blamed upstream suppliers for lapses, but no more. What was once a black box is now expected to be a clear one. CSR accountability will be a point of competitive differentiation and a matter of law. (See H.R. 6210 – Uyghur Forced Labor Prevention Act.)
Some experts feel that the move toward building more sustainable supply chains lost some mojo in 2020. That may be true as companies postponed their desire to work with the greenest suppliers and instead scrambled to find any supplier. Nonetheless, it's obvious that a growing number of corporations believe responsible business practices enable them to generate long-term value for stakeholders and shareholders. CSR opportunities can be found across the entire supply chain in many different forms, including vendor compliance, quality management and sustainability as a whole.
Last but not least, accelerated by the pandemic, many global supply chains made substantial investments in digital solutions. Some time in 2021 you'll be on a Zoom call and a panelist will say, "We used 2020 to tackle important digital transformation projects that had been back-burnered." The rest of the panel will agree, stating, "Existential threats create tremendous clarity and focus the mind." A new level of extended supply chain maturity and durability is emerging. More good news: there's no stopping the momentum now.
How can we be so sure? Because now the C-suite is bought in. If leadership was not already convinced supply chain disruptions could have serious repercussions, they got the message loud and clear courtesy of COVID-19. The pandemic spawned a series of recalibrations throughout the global supply chain as retailers scrutinized every step from procurement to sourcing, and from reduced lead times to improved speed, resiliency and responsiveness.
One specific benefit from all this work was increased market responsiveness, as companies learned how to delay purchasing decisions. Rather than trusting the old method of, for example, executing a single purchase order over eight months, that same PO can now be segmented: raw material, dye lot, cut/sew/size, packaging, destination. A series of decision points allows for course-correction. Destination decisions can now be made when the goods hit the port. Modern supply chain management platforms offer the type of visibility and collaboration tools that make this type of just-in-time operational strategy possible. As you can imagine, this has a large positive impact on inventory KPIs.
Keep Your Eye on These…
Personal Shopping Scales Up. Affluent shoppers are used to being coddled when shopping at high-end stores, but technology is enabling a new age of mass-personalization. Recommendation engines are used in ecommerce to point consumers toward specific products. The same technology is now being rolled out in retail outlets, arming shop assistants (or possibly robots) with psychographic and purchase history information. According to analysts at McKinsey, initiatives like this typically reduce marketing costs by around 20%.
On-Demand Manufacturing. To be fair, it's not entirely new, but using on-demand strategies to create products lets brands respond faster to changing customer demand, create products as orders are placed and reduce inventory. In addition, on-demand manufacturing improves sustainability and helps retailers with CSR cred.
Spending Up on Reverse Logistics Technologies. Last year these were forecast to hit $604 billion by 2025, as retailers address a major pain point in the shopping experience.
Touch-free Technology Ready for Prime-Time. COVID-19 drove the need to reduce the frequency of touch. Consumers appreciate the focus on health and safety. Digital shopping and contactless payments are ordinary now, and augmented and virtual reality will finally move from fringe to popular. Case in point: virtual fitting rooms. Using augmented reality to facilitate virtual try-ons is proving to reduce return rates.

Look for more remote skin analysis, foot-powered vending machines and, as always, pay attention to Amazon and especially Amazon One, the new technology for its Amazon Go stores that lets shoppers pay for their groceries by scanning the palm of their hand.
Send us your picks. We promise not to keep score. Here's to a safe, healthy, prosperous 2021.
---
Mark A. Balte is SVP of Product Innovation, Logility. His leadership and creativity are crucial to driving innovation in Logility's cloud strategy, product architecture, advanced analytics, and mobility. Balte has more than 30 years of experience in development, implementation and support of supply chain software solutions and is a frequent guest lecturer for the supply chain management graduate program at the Georgia Institute of Technology.