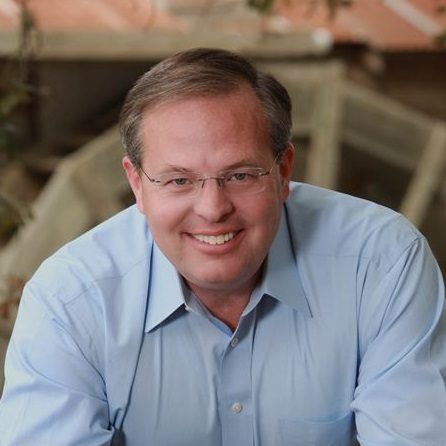 It's August; do you have your holiday strategy solidified?
As a former retail analyst, I've held approximately 3,000 retailer conversations in just over six years. During this time I have learned which technology investments have worked to produce a successful holiday seasons and which have rendered dismal financial results. What can retailers do now to guarantee a holiday win? Below are the top five "secrets" and actionable tips that can be implemented immediately to ensure a better holiday shopping experience and increased profits.
Secret #1: Make bold and differentiated promises to your customers — and keep them
If the majority of your business is the same as your competition, what right do you have to the customer's wallet? Winning retailers offer what the customer wants, and more importantly, what the customer doesn't know they want. Sam Walton once said, "If you want to compete with me, do what I do not." If you want to succeed, be original and innovate. Customers are looking for retailers that will answer "yes" to their questions and "now" when asked how soon. The only way to answer "yes" and "now" is to break down silos and provide tools that accelerate decisions to enhance ROI.
This holiday season: Your competitors will offer discounted or free shipping. What are they not offering? How about the ability to ship multiple gifts to multiple locations within one checkout process?
Secret #2: Winning retailers invest in the supply chain and transform it into a competitive weapon
The supply chain is where most retailers have their weakest link, but it should be the company's strongest competitive differentiator. Retailers must recognize that it is critical to increase the supply chain span of influence and collaboration. It's no surprise that Steve Jobs' replacement previously led the supply chain at Apple — Tim Cook understood the role and its importance to the company's success. By completely overhauling Apple's operations, competitors were left scrambling to match its pricing for products. My advice is to ask yourself, "What can I do with my supply chain that my competitors cannot or will not?" My bet is that Amazon asks this question every minute of every day, which is why they have recently earned a top 10 spot in the largest American retailers list. The company's sales have increased by 27.2 percent from 2012 to 2013 and they continue to be the pace runner for online and brick-and-mortar retailers alike. Customers expect now and yes answers, but without accurate and transparent prepositioned inventory, retailers will not win.
This holiday season: Does your organization focus on personalization? Consider having in-stock and ready-to-ship inventory a part of offering a world-class and personalized experience. If all size 8 shoes are sold out when a customer is ready to place an order, she will surely take her business elsewhere.
Secret #3: Do things WITH store operations, not TO them
As an analyst, I asked retailers hundreds of times, "Where are store operations?" and usually received blank stares in response. At the very heart of a successful retail operation is the notion of how well it interacts with customers and if it can anticipate what the customer wants. Despite all of the changes occurring within the retail industry, retailers must remember the traditional core principals of retailing: tap into customer experiences to see the world through their eyes, use the store as an important source for input, and by all means, focus on the nuts and bolts of store operations.
This holiday season: Start simply. Collect data from your front-line employees, and use the customer data you have at hand. Too many times customer ratings and feedback on the site are ignored in favor of external marketing data.
Secret #4: Use data to put the customer first with everything you do
Remember that if the customer does not care, they will not pay for it. Today's shoppers have been groomed and transformed, thus expecting to be treated as if they were the Duke and Duchess of Cambridge. Their mantra is, "Provide me with what I want – when I want it or I will take my business elsewhere." For retailers, this must now be your mantra as well. Retailers do not have enough eyes or hands to manage the whole enterprise. So it is critical to identify data-focused tools that recommend profitable actions and allow companies to put the customer first in every operational decision.
This holiday season: If you have not connected marketing and inventory data, this is a great first step. Only then can you stop making promises to customers that you can't keep. And don't forget about returns. There is a wealth of information to be gleaned from the entire return process — inaccurate sizing, poor quality or even site image distortion.
Secret #5: Use enterprise demand modeling to translate data and recommend profit and revenue decisions
Most retailers do not have the available capital or talent to build the algorithms necessary to model and recommend actions. Successful retailers are leveraging big data to improve their cross-enterprise decisions. As Macy's CEO Terry Lundgren pointed out during his session at NRF 2014, "Information is going to be our generation's next natural resource like steam was to the 19thcentury." Leading retailers like Macys, Kroger, Brooks Brothers and Tesco are using big data to transform commerce decisions and dramatically increase revenue. As a result of a more targeted email strategy based on individual shopper purchases, fashion retailer Vera Bradley generated a 101% increase in shopper click-throughs and a 275% increase in conversion rate of browsers to purchasers.
This holiday season: Believe it or not, there is still time to implement technologies that will recommend profit and revenue decisions based on your myriad of data. Do your research, ask for fellow retailers' recommendations and look to the cloud for easy-to-implement and highly valuable tools.
The 2014 holiday shopping season will be upon us shortly, and for retailers who are not laying the groundwork now, it is sure to be a very long winter.
---
Kevin Sterneckert is the CMO for eCommera. With more than 20 years of comprehensive retail experience, Sterneckert brings a keen understanding of the challenges retailers face to his role as CMO. He previously served as a Gartner Research Vice President and lead retail analyst, where he oversaw analysis of hundreds of retail-focused software solutions each year. Sterneckert's thought leadership and recognized expertise helped retailers and software companies understand the possibilities of big data, the future of merchandising and the path to creating excellence in the supply chain. As eCommera's CMO, he leads all internal and external communication and marketing activities.