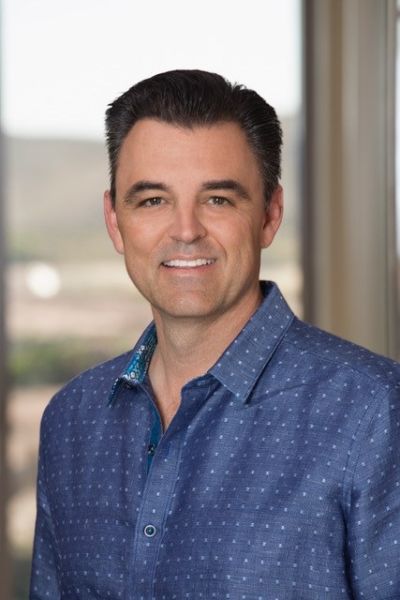 Pier 1 Imports, Barney's New York, Forever 21…the list of retailers filing for bankruptcy seems to be growing every day, and it's becoming increasingly difficult for brands to navigate the changing retail landscape. Retailers are busy closing brick-and-mortar stores while trying to prop up their e-Commerce solutions to stay in the game. With the overwhelming number of technologies available to help retailers today, we are entering the next phase of retail technology consolidation.
The ability to quickly adapt to change could be the key factor in any business' success. The list of aforementioned brand behemoths' failure to change paints the picture of what a lack of agility can do to even the biggest of businesses.
The brands and technologies that serve ecommerce are all fighting for the same thing: improving the customer experience. But how do you improve the customer experience of a customer who is always redefining what that experience should be? What was innovative today is table stakes tomorrow, and what was once bleeding edge is seen as gimmicky now. Get comfortable in change, because it is the one thing that is always inevitable.
The brands and technologies that serve e-Commerce are all fighting for the same thing: improving the customer experience. But how do you improve the customer experience of a customer who is always redefining what that experience should be? What was innovative today is table stakes tomorrow, and what was once bleeding edge is seen as gimmicky now. Get comfortable in change, because it is the one thing that is always inevitable.
In the spirit of embracing change, here are five key lessons we learned during our acquisition of ORIS Intelligence and their MAP solution, Prowl, that we plan on paying close attention to in any future acquisition activity:
1. The Fear of the Unknown IS Real
Whenever a company embarks on a new direction, there's always uncertainty about the future. The exhilarating high of the unknown is intoxicating at first, but when reality sinks in with true impacts of the decisions made, the fear of the unknown can spook those impacted but not involved, like employees and customers. The last thing you want is people making quick decisions based on a past bad experience.
Customers and employees will quickly make assumptions about what is coming, and those assumptions will become their reality if you don't own the message and share the big picture. Make sure they have all the information necessary to remain excited about being a customer or employee. To say that people fear change is a commonplace, but it's not change they fear as much as it is the uncertainty that change brings.
You have to manage expectations around them and know that even with the best intentions in mind to do what's best for the company, your actions will not always be perceived as you'd intended. Knowing your audience is key. What's perceived as good news to one person doesn't mean everyone feels the same.
2. Consistent Communication Is A Must Have
George Bernard Shaw wrote, "The single biggest problem in communication is the illusion that it has taken place." Which really means, you don't actually know what people hear and that's why repetition is so important. In retrospect, we did a good job of communicating to employees and customers right out of the gate. What we could've done better was ensure that we were constantly communicating, especially internally, about the impacts of the change. Even in the absence of knowing the answers, just to say that we recognize this and we're working on it would've helped everyone stay more focused. The next time we take on a change this big, we will dedicate more time to being very considerate of communicating early and even more often.
3. Culture Does Indeed Eat Strategy for Breakfast
When Peter Drucker said, "Culture eats strategy for breakfast," it was no joke. Culture is one of the most dynamic and fragile things in business. Just because two cultures work separately doesn't guarantee that when they come together it'll be the business equivalent of finding your soulmate. There are nuances that need to be respected and they are often intangible.
If a brand like Apple acquires a company of a couple hundred people, this is a much different scenario than if you're acquiring a company of similar size and stature to your own. The former is more of a "Hey guys, welcome, you're Apple now." When we acquired ORIS, it was more the latter. The key learning here was to truly understand the culture of the org being acquired.
Don't be hasty: you need to experience and understand the similarities and differences between the cultures to be able to put together a plan to merge the two. During this acquisition it required a lot of collaboration to understand the culture that would work well for all of us, and now, after almost eight months, I think we've started to find our groove, but it didn't happen overnight.
4. Don't Compromise Your Key Resources
Undertaking an acquisition is a resource drain, and the impact of that strain on resources has the possibility of affecting the current business negatively. The more an acquiring company can afford to have a dedicated team to pore over the details, the better.
If I look back at our results when we were in the throes of the ORIS acquisition, I can see the impact it had on our core business. Historically, we not only accomplished our goals at PriceSpider, we crushed them. Our results were still good, but for the first time, they fell short of expectations set by past success. If I look back at this and think about who spent time and how much, most of our leaders across all departments were compromised. As I look forward to the next opportunity, we will bring in more outside resources for diligence, analysis and evaluation, so our leaders can focus on the core strategic decisions and be left to ensure business operations are not impacted.
Investing in as many external or dedicated internal resources as you can during an acquisition in order to preserve the bandwidth of your operational leaders will produce a strong ROI.
5. The Glass is (Mostly) Half Full, but be Ready for Anything
I am a very optimistic person, so I hate to make such a broad negative statement like, "Everything will take longer than you think," but in all honesty, it probably will. The broader integration challenge of merging systems, people, culture and tools are ones where you don't want to be aggressive in your estimates.
In the end, there is no perfect set of diligence, and you will discover surprises along the way. You don't really know exactly what you're going to get until you dive in, see the business processes that work day to day, and essentially uncover the unknown. Next time I'm not going to be so aggressive in estimating what is possible within a certain amount of time. We're going to give ourselves enough time to do the integrations right. Making accurate estimates will help us be better across the board. By setting realistic expectations, we'll decrease ambiguity and give ourselves better vision, so that we while we will be ready for anything, anything will have a harder time finding us.
All in, change, while good, is unsettling, and not everyone is as ready and willing to accept it as others. With these five lessons fresh in my mind we are better armed with the confidence to manage change while keeping in mind that every person and every business evolves, but how quickly we recognize and adapt to this ever-changing environment will be the key to our future success.
---
As CEO of PriceSpider, Anthony Ferry has utilized his comprehensive experience in the tech and sales industries to develop an innovative and passionate spirit within the PriceSpider culture. Under his leadership, the company has realized continuous year-over-year growth, while also maintaining focus on building sustainability for current and future employees. Prior to starting PriceSpider, Ferry was a co-founder of cloud and data-analytics leader Neudesic. Being a life-long learner over the last 20 years in executive roles has served Ferry well as he continues to acquire and refine skills that range from database design, software architecture and user-interface optimization. From operations to customer-centric strategies to sales and growth rates, Ferry monitors not just the day-to-day but also the big picture goals at PriceSpider.