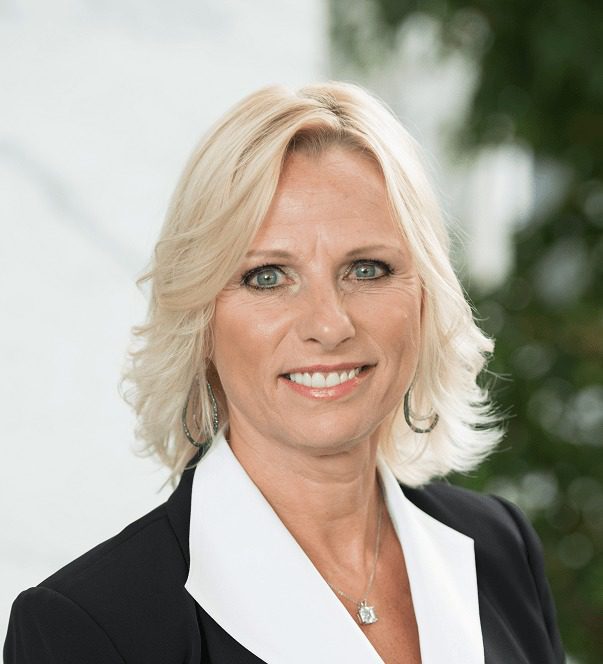 In an era of ubiquitous Big Data, and where shoppers increasingly engage online at every phase of the purchase journey, we should have a more detailed understanding of shopper perceptions around price and promotion than ever before. Yet the reality is that retailers and industry pundits all too often blindly rely on conventional wisdom that is frighteningly out of synch with shoppers' true sentiments about retail pricing and promotions. Rather than second-guess what's in shoppers' minds, we at Revionics decided to go straight to the source, commissioning Forrester Consulting to survey shoppers in the U.S., UK, France, Germany and Brazil.i
Some of the findings are sure to come as a jolt to many in the industry. For example, even as retailers fight for every margin dollar against the rise of discounters and online giants, a whopping 52% of the weekly or monthly promotions they offer go to customers who would happily have paid full price. As the study put it: "These incessant and poorly targeted promotions create a climate of perpetual abundance and undermine the customers' sense of urgency to buy. Instead of wasting money and resources on indiscriminate campaigns, retailers should focus on personalized and timely promotions." Without insights into which promotions are truly effective, versus which are wasted at best and or destructive at worst, retailers are doomed to continue to repeat the misguided behaviors.
The study also highlighted that when looking across DIY, grocery, apparel and off-price discounters, price is the number one factor shoppers use to decide where to shop. Quality was ranked second, and then the numbers drop significantly for variety and convenience.
Today's shoppers are keenly tuned to the concept of fairness in pricing. The study also found that shoppers are resentful of retailers who use arbitrary prices they cannot rationalize or who raise prices on limited-stock items. When asked how they would react if an item they wanted was available at a higher-than-expected price, nearly 60% of respondents said they would wait, not purchase the item at all, or purchase it from a different retailer. The study also reveals that 31% of shoppers claim they would wait as long as it takes. Retailers who compete each and every day to earn shopper loyalty cannot afford to risk this kind of alienation. Re-using old, dated pricing strategies and chasing a short-term profit at the expense of a long-term customer relationship is just plain bad business.
What actions can retailers take to ensure that they offer pricing and promotions that are viewed as fair by their shoppers, and at the same time structure for long-term business health and a sustainable bottom line? Fortunately there is a proven path forward, leveraging science-based analytics and optimization in both pricing and promotions. Despite all the assumptions around how shoppers will strongly object to retailers infusing science to come up with prices, an earlier Revionics-commissioned global shopper study by Forrester Consulting found that 78% of shoppers trust the data science versus the retailer to provide them with fair pricing.ii
Using today's sophisticated AI (machine-learning) algorithms on the increasingly detailed customer, market and competitor data sets gives retailers the ability to know exactly what items matter most to shoppers, what will drive shoppers' price image or perception of the retailer and where they need a unique pricing strategy that would include a more aggressive price and promotions approach. At the same time, the science scans the full assortment across touch points and channels, enabling retailers to understand where they can apply other pricing strategies to recover margins without alienating shoppers, and avoid leaving precious money on the table with counterproductive promotions offers.
How exactly does the science achieve these goals? Today's highly scalable architectures enable retailers to monitor shoppers' price sensitivities across the retailer's entire assortment, across channels and within promotional vehicles such as circulars, web site, social, in-store endcaps, mobile, etc. These sensitivities can vary across channels for the same exact item and within different placements within the same promotional vehicle.
For example, retailers can get rapid, detailed insight into the price elasticity down to the item level, enabling meaningful Key Value Item (KVI) analysis. KVIs are items that shoppers watch very closely where they are very attuned to pricing. The reality is many retailers do not have current, informed insight into their true KVIs, and often they lump far too many items into their KVI strategy execution, while at the same time they lack the ability to know which competitors for those items truly impact their demand. When you are able to drill meaningfully into which items truly matter to customers — and which do not — you can more crisply define your price image, maintain a strong competitive strategy, and know where you can recover margins on less-sensitive items.
In other words, when you have good insight into shoppers and competitive price elasticities across the assortment, you can balance margin across the entire assortment to deliver a win-win: fair prices to customers on the items they care most about and healthy margins for a robust bottom line.
Similarly, science is imperative to understand your promotions' effectiveness, or lack thereof, and structure for optimal, meaningful offers going forward. Promotion Performance Analysis can give you detailed insight into which of your promotions have been counterproductive and you can grab low-hanging fruit by simply eliminating those for instant, dramatic margin recovery. From there, the next step on the journey is using optimization science to design the most effective promotions, down to the vehicle and item level, to drive desired shopper responses going forward. And because science leveraging artificial intelligence (AI) continues to detect changes in shopper, market and competitive behaviors, your optimizations will continue to evolve at the speed of change.
The research findings are proof positive that we have reached a clear point of no return. The most significant retail trend for 2018 is tech transformation. Some of the largest, most innovative retailers in the world are adopting AI (machine learning) science-based technology and insights to help them expand margins, increase profits and outpace the competition. It pains me to see other retailers with so much promise forced to close their doors by circumstances that could have been avoided. What was once considered a "nice to have" luxury for the retail elite, this leading-edge technology is now mission-critical for the retailer of tomorrow Today's shoppers worldwide are incredibly savvy and discerning and for retailers to reach them effectively, and with targeted, meaningful prices and promotions, a science-based approach is absolutely imperative. The shoppers expect — and deserve — nothing less.
---
Revionics Chief Marketing and Strategy Officer Cheryl Sullivan is a proven retail and CPG innovation executive with close to 30 years of experience in leading teams to deliver high-impact products that meet the needs of retailers worldwide. She has spearheaded industry innovations that drive measurable business impact and profitability for many large retail and CPG organizations globally. Prior to joining Revionics, where she leads corporate marketing and strategy, Sullivan was the Senior Director of Product Strategy for Oracle Retail, driving vision, strategy and roadmap across all Category Management, Pricing, Promotion, and Assortment & Space solutions.
[i] "Demystifying Price and Promotion," a commissioned study conducted by Forrester Consulting on behalf of Revionics, November 2017.
[ii] "Understanding Retail Customers' Pricing Expectations and Tolerances," a commissioned study conducted by Forrester Consulting on behalf of Revionics, May 2017.