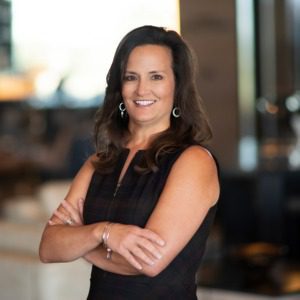 How you handle customer complaints often determines if you build or lose relationships with busy shoppers. This is especially true online where retailers often rely on remote contact center agents to resolve things. While lacking the opportunity for face-to-face interactions, service-savvy agents know how to sooth and assuage unsatisfied customers.
According to CustomerThink: "96% of unhappy customers don't complain, however, 91% of those will simply leave and never come back."In Groove, Salesforce suggests "74% of people are likely to switch brands if they find the purchasing process too difficult."
Those percentages are double-digit downers for any business.
Offering a great experience means making every touch point positive, even when the customer feels unsatisfied. And, let's face it, some customer angst is inevitable. Even with best efforts, things happen that cause complaints, justified or not.
Many times, factors are beyond your control, such as a delayed shipment by a third party, or a customer who misunderstands a transaction. Even if you're not at fault, you must deal with the complaint — and it's essential to please the unhappy customer. Getting it right improves your chances of salvaging the sale, strengthening the relationship and reinforcing brand loyalty.
Here are five reliable ways to resolve complaints and keep your customers coming back:
#1: Think of yourself as the customer. Serve customers from the inside out. After all, the best mindset to address shortcomings is to treat any customer like it's you. Just ask: "What would I expect?"
It's important to adopt this attitude when confronted by customers who show frustration or anger. Feelings that, as a wronged customer, you've surely felt, too. So, don't get defensive or combative. Avoid arguing. Instead, listen as they air their grievances. Venting clears the air.
What matters now is making it clear that you're willing to do what it takes to make amends, as quickly as possible. That attitude alone will go far toward ensuring an angry customer stays with you instead of switching to the competition.
Make sure you have the tools and resources to help make the resolution process go smoothly. These may include an extensive online knowledge base, a chat room for gaining advice from other agents, and an expert resource team to offer recommendations.
Here's one difficult interaction that ended well.
Roxanne works a customer service agent for a shoe retailer. One customer called in upset after the heel on her new shoe broke, causing her to fall. She began the call shouting and threatening to sue the company. Roxanne listened to her until the venting died down, began offering empathetic responses and probed to find a possible solution. The customer shared that her heel caught in a grate on the street. She said she loved her new shoes and was disappointed because she wanted to wear them to a special event.
Roxanne replied: "Let's get you a new pair. As a customer courtesy, we can waive the return shipping fee, order a new pair with a 20% discount — and we'll expedite the shipping on them for free." The customer thanked Roxanne for listening and went away pleased — with no further mention of a lawsuit.
#2: Agree on a solution. While you're listening to customers' complaints, focus on those aspects that will help bring about satisfaction. Encourage them to share as much information as possible about what went wrong. Ask them to describe where the process failed. The goal here is twofold: 1). Gain insight to offer an effective fix; and 2.) Avoid similar situations in the future.
Do whatever you can to resolve the matter on the first encounter. One customer, for example, placed an urgent call from a concert venue to an online event ticket retailer. The issued tickets would not scan to give them entry. The customer service agent expressed empathy and urgency. Then, she suggested two options: Get their money back, or receive immediate, new tickets in a better section with seats closer to the stage for that same night. In the end, the patrons appreciated the positive interaction with the rep and enjoyed the concert that night.
#3: Take action — and do it fast. Once you've come to an agreement on how to correct the situation, it's important to waste no time in fulfilling your end of the deal. Ideally, the problem should be solved right there and then — by providing a statement credit, for instance, or getting a replacement product sent out while you're still on the phone with the customer.
If a fix can't be had immediately, it's important to keep the customer in the loop while the situation plays out. Make contact right after the call to show you're working on the request. Reach out once the solution is under way. Fail to do so and you risk frustrating the customer all over again, as well as wasting the time and work already put in to handle the initial complaint.
#4. Follow up and say thanks. Even if the problem is one that you're able to solve right off, don't forget to follow up. Best case is within a day or two, but no longer than a week. Ensure the resolution has met the customer's needs and that he or she is fully satisfied with the results.
And, when you do this, take the opportunity to thank the customer, too, for helping you make your service better. Emphasize how happy you are to have the business. This little bit of kindness will go a long way to turning an angry customer into a lifelong brand advocate.
#5. Learn from the experience. Finally, when you do follow up, let the customer know the feedback helped you not only to resolve a specific complaint, but also to improve your business as a whole. Analytical tools, such as NICE Nexidia and Callminer, enable you to conduct sensitivity monitoring to determine the effectiveness of the interaction and to make changes, if necessary.
And as uncomfortable as they may be, look at customer complaints as blessings in disguise — answers to the angst. They offer insight into weaknesses in your customer service processes and opportunities to gain and build all-important brand loyalty.
Your retail business profits. The customer wins. What better outcome is there?
---
As Working Solutions' founder, Kim Houlne pioneered virtual contact center outsourcing across the country. Her company launched its home-based agent model in 1996. Agents handle customer services for several industries, including retail. Prior to founding Working Solutions, Houlne held senior management positions in consulting for various corporations. Recently she was asked to join the board of the University of Georgia, her alma mater.