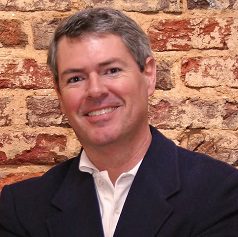 Claims of brick-and-mortar's looming demise are definitely more than a bit exaggerated. Despite the exponential growth of e-Commerce, a variety of new shopping options and even the advent of the dreaded "showrooming" trend, physical retail stores still amass more than 90% of overall sales, and brick-and-mortar continues to be the channel of choice for consumers of all ages and income levels.
That said, however, the retail world has definitely been knocked off balance by evolving and shifting consumer shopping behaviors. Today's connected consumer controls when, how, where and how often he or she visits, buys, interacts and even recommends brands to others across brick-and-mortar and online channels. And with consumers being more and more constantly "connected" to the web across their phones, tablets, eyewear and other devices, it's critical to break through their online world and give them a reason to come into physical retail spaces.
CX: The Differential
To do this, retailers must rediscover the "why, how and wow" of their physical stores for consumers — why their physical store positively impacts consumers, how it helps move them along the buying process, and what the unique "wow" is that cannot be replicated in an online world. These three factors can be summarized as the customer experience (CX) a consumer has in the retail store, which uniquely allows them to physically interact with and experience the product or service before they buy. It represents the last and perhaps most critical chance for a brand to make a positive impact before the purchase, and it is uniquely a part of the physical retail experience.
It's therefore critical that both large and small retailers find a way to create these customer experiences. In this fiercely competitive market, intentional CX may be the only remaining way to differentiate, compete and win.
Here, I outline at a high level the vital tactics for successfully implementing an impactful retail CX project through the right balance of strategy, design, execution and continuous measurement and improvement. For a more in-depth discussion, I recommend our Professional's Guide to Customer Experience.
Tactic #1: Leverage Your CX Project As A Strategic Move, Not As Just Another Marketing Ploy
There are many reasons to develop a new customer experience, but which ones make the most sense for your company? Simply implementing a new solution as a direct response to market competition and trends is not enough. You must dig deeper. Think in terms of what you want your customers to know, believe, feel or do before, during and after this experience. Then, begin your best first tactic — a plan, or better yet, a CX strategy.
The core of a CX strategy hinges on three key things:
Stakeholder Collaboration — Bringing relevant stakeholders together to define business goals and measures of success is key to moving forward with your project. An important step here is differentiating your business needs from your requirements. This clarity will make it easier to benchmark the performance of your CX down the road.
Research — A key decision you will need to make is whether to conduct new research beyond your current reservoir, and if so, what kind. Whatever your decision, research is key to developing empathy for your customer. Without that, products and solutions can end up being uninteresting and even useless. Use this data to develop a 360-degree view of your customers and their needs and expectations. This will also help define the parameters of your CX.
Team Formation — Early in the process, form your team and clearly outline goals, expectations, roles and responsibilities. While team formation depends on the specific needs of the project, the team will usually include a project manager, strategist, design team and solutions management team.
The output of the strategy phase will be a CX Requirements Document—similar to a Design Brief, but a lot more comprehensive — detailing overall objectives, a project overview, design objectives, expectations, considerations and measures of success.
Tactic #2: Design Intentionally, Practically And Impactfully
The design team works to create something tangible or visible, and formulates everything from how the experience looks and feels to how users will interact with the new experience. As you move into the design phase, much of the information your design team will need should already be captured in your CX Requirements Document.
Begin by mapping out the entire customer journey. This means looking at all the touch points your customers encounter while interacting with your brand—pre-, during and post-purchase — and understanding what your customers are thinking and feeling at each touch point. Consider what kinds of interactions are you wanting to elicit, what senses you want to activate and what you want customers to do. The most engaging experiences are intentional — carefully planned and built to address specific user needs.
As you move further through design, I recommend prototyping fast and early. The quicker you can get a sketch off paper, the quicker you can start acting out how people might use the solution and thinking of ways to improve it. This also keeps your design grounded in practicality so you aren't left with a vision that never leaves the paper. This process allows you to see how all the components are working together from a production standpoint and to explore different material and assembly options.
Another important consideration during the design phase is using digital or technology. These elements create impactful experiences by layering elements that improve effective customer engagement and delight the customer.
Tactic #3: Measure, Measure Then Measure Again
After successfully implementing your CX project, it might seem like it is time to move on to the next project. But then you would be forgetting a key part of this process: Ongoing measurement. Measurement is its own priority, and project leaders commonly underestimate the value of measuring the solution's ongoing effectiveness. To make any progress, a company must be able to monitor whether or not it is actually delivering what it intended, as well as calculate the return on investment. Collecting data consistently and regularly puts a company in a much better position to understand its customers, the effectiveness of its CX solution and how the solution impacts its business.
For our clients, we like to conduct a reality gap analysis before and after implementation to really gauge the effectiveness of the solution for all stakeholders — the customer, the brand and the sales associate, if applicable — and determine metrics for improvement. However, measurement does not end there. Ongoing measurement connects a project from implementation back to strategy and helps to continuously improve the existing solution so that it always aligns with meeting customer needs and expectations.
Following Steps To Success
The retail landscape is morphing before our very eyes. To survive, companies must adapt and ramp up their CX arsenal or accept defeat. This will require a hard look at the traditional retail customer experience and an altered way of thinking. They must be able to track and understand the customer's entire journey, from realizing a need to the post-purchase relationship. It demands collaboration and a heightened awareness of strategy, design and implementation to craft truly relevant and meaningful customer experiences that effectively engage the customer. It means looking at each channel, including the physical store, and determining what role it should play in the overall experience to facilitate a seamless continuity of the experience in true omnichannel fashion.
---
Gary Lee is President and CEO of InReality, a customer experience strategy and design firm that helps that helps clients understand and improve how customers experience their brand. InReality provides end-to-end solutions to identify and shrink the reality gaps that exist between brand promises and actual customer experiences and expectations. Lee was most recently Chief Marketing Officer for Stratix Corporation, helping retailers and manufacturers better deploy mobile and technology solutions. He has been CEO of three global startups, taking all from ideas to successful global companies, and has also worked for Sprint, General Datacomm and Nortel. He is a student of all things related to agile methods for development, marketing and companies.