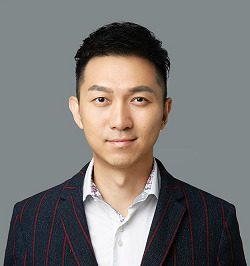 After a long, grim year shrouded by the coronavirus, brick-and-mortar stores in the U.S. have mostly adapted to the mask-wearing, social-distancing normalcy. This unprecedented retail apocalypse has also required physical retailers to rethink and prepare for a post-COVID era where in-store shopping will never be the same.
In China, where businesses have reopened, stores have grappled with the same challenges: sales declines, ineffective engagement and new contactless demand. The pandemic also put the survival of shopping malls — the aggregation of physical retailers — on the line.
To recover sales and boost in-store spending, a pioneering group of shopping malls in China resorted to a new medium to revolutionize the shopping experience: AI robots.
New Touch Points for Customer Engagement
Shopping malls play a central yet complicated role in the retail ecosystem. They provide the venue that connects merchants with customers and offer services and experiences that a single retailer cannot.
While retailers can target and engage with customers online, it's been a long-time struggle for merchants to convert foot traffic into intelligent data.
Thanks to AI technology, robots can be deployed in shopping malls to perform as an interactive advertising platform and information desk, transforming customer experience, boosting sales and ushering in the smart retail era.
Combining AI, voice technology, full-perception facial recognition, an embedded indoor navigation system and a large touchscreen, these service robots can proactively engage customers and personalize each interaction, based on their demographic information and previous interaction history. This AI-driven approach to interactive marketing can significantly increase brand awareness with targeted audiences as well as drive sales.
Compared with traditional advertising displays, AI robots bridge online and offline environments. They provide feedback on customer engagement and brand performance that can help shopping malls and merchants refine their strategies and offerings.
Post-COVID: Shopping = Buying + Experience
Cooped-up consumers are longing for the in-store shopping experience that goes beyond the action of buying. A July 2020 survey from Criteo, an internet advertising company, found that around the world, consumers feel most comfortable going back to shopping malls (53%) and eating at restaurants (46%) this month. By October — right before the holiday shopping rush — 77% of consumers say they'll go shopping.
This data echoes what Cheetah Mobile's customer engagement robots deployed in Wuhan, the epicenter of China's coronavirus outbreak, are seeing. Within the first week post lockdown, daily foot traffic in Wuhan's shopping malls increased by 418% compared to the second half of March, jumping from 1,839 to 9,537 customers per day. In early October, China had its first post-pandemic "Golden Week," and the eight-day public holiday witnessed nearly 400 million shopping mall visitors.
In China and other Asian countries, shopping malls are joining forces with their tenants to take their shopping experiences to the next level — and robots are at the core of it.
The robots in China found that coupons and rebates proved to be successful incentives to increase sales. In a mega-shopping mall in Shenzhen with more than 400 brands, dining coupons issued by the customer engagement robots were mostly redeemed within half an hour; other snack and drink coupons were also popular among shoppers.
However, the merchants' goal goes beyond a redeemed coupon. Retailers spare no effort in retaining old customers and attracting new ones; in sum, enhancing the customer journey to create loyalty and brand recognition is key, and robots are connecting the dots.
Robots are helping customers with inquiry, parking assistance and other services that are traditionally provided by the information desk. For the merchants, AI robots can customize greetings and activities to differentiate the brands. They can talk to customers and help them find discounts, new products and store locations. Using AI technology, the customer engagement robots can intelligently recommend relevant brands, stores, products and coupons to meet customers' needs.
On the micro level, merchants can track customer behavior unique to the shopping mall. On the macro level, the robot network can monitor and predict trends in the region or city. Malls and merchants can leverage the big data to improve their customer experience.
COVID-19 has accelerated digitization across industries. For physical retailers to win back shoppers, AI robots can open the gateway to the next-gen shopping experience.
---
Jacky Han is the VP of Marketing at Cheetah Mobile. Joining the Cheetah Mobile leadership team in 2018, Han spearheaded the effort to create a new corporate brand and product promotion strategy during the company's transition to becoming an innovator in AI-driven solutions. Han has more than 20 years of marketing experience in the internet and IT industries. His expertise lies in brand strategy, corporate positioning and integrated marketing. Prior to joining Cheetah Mobile, he served as the VP of Brand Marketing at YY, CMO at Edaixi and VP of Marketing at LETV.