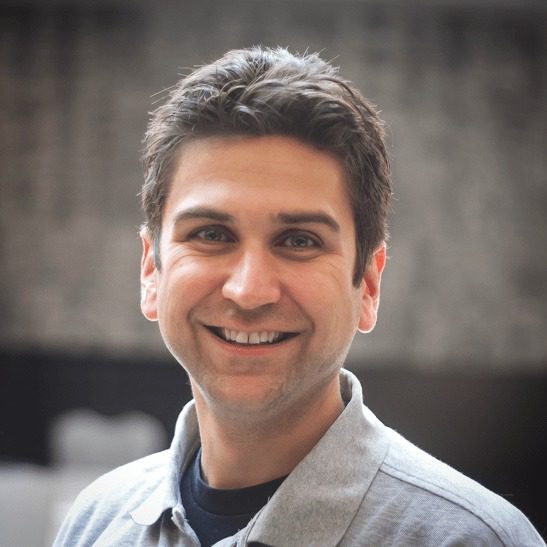 Real-time contextual marketing — people are talking about it, but how can retailers leverage real-time content to be most successful with their customer and prospect marketing efforts? The first step is to understand that real-time contextual marketing isn't just one "thing." A variety of content can be triggered based on five primary real-time pillars, and within each of these pillars, there are multiple opportunities for using real-time content, including:
Geolocation: live weather forecast targeting, live maps, temperature, location-based offers;
Time: countdown timers, time-of-day/week/month messages, expiring offers/discounts, social feeds, breaking news;
Device: embedded video, app download buttons, mobile deep linking;
Language: alternate language hero image, multilingual articles or ads; and
Performance: real-time creative/offer testing with winners chosen dynamically based on click or conversion metrics
As a retailer, your business is a good candidate for sharing many of these types of content with your prospects and customers based on their real-time context. Here are five best practices to help drive the success of your real-time contextual marketing program:
1. Identify The Quick Wins And Test Iteratively
It's typically best to start with real-time content that's easy to implement while also delivering the highest expected value to the business. A good partner can sometimes help to determine these likely "quick win" candidates.
Outline a plan that tests over multiple campaigns. Testing on a single campaign, even when A/B testing, is typically not good enough since contextual marketing is dependent upon the regularly changing real-time conditions of your openers and constantly shifting offers/creatives of your messaging.
A general best practice is to test real-time content over at least 15-20 separate deployments over a period of 180 days.
2. Recognize The Limitations And How To Address Them
There are specific situations where it's not possible to leverage real-time content. One example to bear in mind is geo-targeting Gmail web and Gmail app openers. Typically this is about 50% of all Gmail openers for B2Cmarketers or between 10% to 20% of the overall marketable database. Gmail accounts using the native iOS or Android mail client are not subject to this limitation.
When recipients open email through a VPN, reliable geo-targeting is not possible. Time-based, language-based and device-based targeting is still possible.
When device targeting, not all mail clients support embedded video. Those that don't will display fallback video thumbnails instead.
Work with a real-time email partner that can detect these situations and dynamically display fallback content to make sure all recipients receive the appropriate messaging and content, ensuring nobody receives a broken message.
3. Aim For Automation
Many types of real-time content are "set it and forget it" propositions. Live maps, social feeds, real-time news updates, personalized countdown timers, and live inventory availability or pricing are all examples that retailers can reuse without building new creative. Leveraging this type of real-time content keeps emails relevant, engaging and timely.
In the first four to five campaigns, plan the workflow for using real-time content. While real-time content can be easy to implement, it's smart to add an extra day or two to the production calendar just in case issues develop. This is especially true for live web content and embedded video, which can be somewhat more complex to implement than other real-time content.
4. Concentrate On Performance
It may seem instinctive that real-time content will provide lift, but it needs to be measured and validated. Use real-time testing capabilities to dynamically fine-tune calls to action, timers, maps and feeds based on up-to-the-moment click activity.
Unlike standard A/B testing where a group is targeted, split in two, and a winner picked, with real-time A/B testing the email only needs to be sent once, so it is an opportunity to further streamline workflow.
If you are striving to use real-time content as a lever to enable lower frequency, ensure tests are run over a period of at least 90 days with variable frequency for the real-time group and the control group. Measure unsubscribes from each group along with aggregate performance activity (e.g. revenue, impressions, clicks) to gain a clear picture of the effectiveness.
5. Combine Real-Time Data With Other Data To Drive The Most Value
One of the most exciting capabilities and clear benefits of real-time content in email is the ability to personalize for everyone in a retailer's database, even if the retail marketer lacks information on the recipient in advance. When a marketer already knows something about the recipient (preference or behavioral), real-time content becomes extremely powerful.
For example, a retailer may know that a shopper abandoned her shopping cart. This information can be leveraged in a real-time context to display the latest discount pricing and inventory availability for that product in an abandoned cart message.
Conclusion
Real-time contextual marketing is a powerful tool for retailers. With it, personalization becomes possible for everyone in a retailer's database — even when the retail marketer has no previous knowledge about a specific recipient. It also provides the ability to deliver updated messaging to customers and prospects without upping the frequency of emails.
Most importantly, it enables retailers to make their emails more engaging and interactive by showing sensitivity to the real-world conditions of each opener. In short, real-time contextual marketing can translate into less spam and more relevant messages, resulting in increased conversions and revenue. What retailer isn't looking for that?
---
Justin Foster is co-founder and VP of Market Development for Liveclicker, a global innovator in delivering rich customer experiences across the web and email. Prior to Liveclicker, Foster led the services practice for WhatCounts, Inc., an email marketing services provider, where he was responsible for client strategy and deliverability. He also founded the Email Marketing Roundtable, an industry discussion forum that represents over 1,500 email marketers worldwide, including the majority of the largest online retailers in North America.