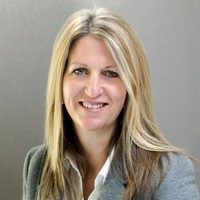 COVID-19 has proven to be one of the biggest catalysts for change for businesses since the turn of the millennium.
The pandemic has created a retail landscape that is moving at a rate that no one could've imagined or fully prepared for. Traditional retailers and ecommerce businesses alike are under enormous pressure to accelerate decision-making on operations, merchandising and supply chains to meet the immediate needs of consumers and secure the long-term stability of retail.
As an industry on the front line of the pandemic, departments are increasingly collaborating with and relying more on data professionals to help them make decisions that will strengthen cash flows, protect consumers and workers, support business continuity and meet customer needs — both in the short and long term.
Turning Data Into Valuable Insights
Since the start of the pandemic, there has been an unprecedented spike in online traffic for retailers — particularly for supermarkets and FMCG suppliers, as consumers look to receive the items they need in the safest possible way. Millions of consumers are online for the first time, while existing online customers are leaning upon ecommerce far more than they usually would.
More customers, more touch points, more interactions and therefore more data. So in order to meet this rise in demand and enable fulfilment, it's vital that businesses are able to measure, monitor and organise these new data streams as effectively and efficiently as possible.
Retailers are turning to data analytics to turn this information into valuable insights that will help power operations and decision making. It's positive to see that they're actively protecting their organisations' data analytics capabilities from the pressures of COVID-19 and resultant budget cuts — according to our research, 86% of retailers are planning to either maintain or increase their data analytics spend over the next 12 months.
Data Analytics in Action
For retail and ecommerce businesses, scenario modelling and forecasting have become the most valuable uses of data analytics during the pandemic. Modelling shifts in customer behaviour (31%) and modelling the impact of revenue reduction (27%) were the two most recognised methods of adding value through the use of data analytics, according to our research.
There is also the need to find ways to increase both sales and cash flow with new and existing customers. It's not easy to do this without appearing opportunistic or crass, and having an accurate understanding of the customer is fundamental to success.
Being able to properly interrogate multi-touch attribution data and analyse the changing habits of consumers allows retailers to properly diversify their product ranges and to develop the marketing and merchandising strategies that deliver on their consumers' needs. That builds trust, which in turn builds a more consistent sales pipeline — customers who know they can depend on you to deliver what they need will come back.
Another application of data is to prioritise the availability and delivery of essential products to those who need it most. Leading supermarkets, as an example, are investing heavily in data analytics that not only identify vulnerable consumers based on historical, regional and government data, but also use their operational data to better understand how they can protect vulnerable shoppers.
Overcoming the Roadblocks
The advantages of a sophisticated data analytics system are numerous, but establishing one does require the right infrastructure. Slow query turnaround times as well as legacy data infrastructures can seriously impact the speeds at which decisions can be made; more than half (51%) of respondents to our recent survey, for example, believe their organisation's data infrastructure will need improvements in order to help them recover from macro- or micro-economic challenges.
If retailers are to meet consumer demand, data must be collected, utilised and visualised by different teams each day. This means that organisations have to streamline the aggregation of their data and make it accessible via a single viewpoint — no matter where that data is stored.
Ideally organisations can benefit from a unified data landscape with data analytics at the heart, enabling the collection, control and analysis of data. If departments across the business are operating from the same centralised, integrated platform, they share the same frame of reference and toolsets. This makes it easier to standardise measurement and protocols, ensuring that decisions can be made with precision and agility.
Setting Up for Success
Retailers of 2020 are under unparalleled pressure, as are their data teams. They need to deliver quickfire insights based on ever-changing consumer behaviours and supply chain disruptions. This is almost impossible with an antiquated data stack.
With the right technology and strategies in place, it's possible to reveal not only the insight that customers need to feel supported and protected during such a difficult time, but also to help businesses emerge from the pandemic in a condition that bodes well for the future.
---
Helena Schwenk is Market Insights/Intelligence Manager at Exasol. She specialises in technology trends, competitive landscapes and go-to-market strategies and uses this knowledge to keep Exasol's marketing, sales and product management teams fully connected to the wider industry landscape. Schwenk also works as an external spokesperson and writes and presents frequently on the issues, developments and dynamics impacting data analytics technology adoption. She has over 24 years' experience working in the data analytics field, having spent 18 years as an industry analyst specialising in big data, advanced analytics and more latterly AI, as well as six years working as both a former data warehousing and BI practitioner.