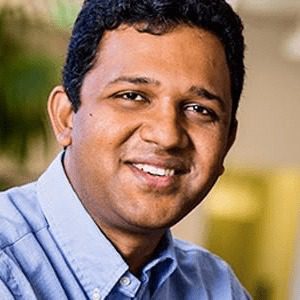 Costco has its private-label Kirkland brand. Nordstrom has Caslon. And Kohl's has Sonoma as its billion-dollar in-house brand. Retailers can boost profit margins with private-label goods by controlling the entire value chain from manufacturing to delivery.
Apparel retailers have been advancing a private-label strategy for years. While Amazon has been delivering private-label products in other categories — such as the Amazon Basics line for hard goods focused on lower-cost electronics and office supplies — its move into apparel signals a bold expansion of this strategy. Every retailer of scale is looking at the benefits of increasing private label merchandise to drive profits and engage cost-conscious Millennials who are not brand loyal.
Private Label To Profitability
Private labels drive profits. In its latest earnings call, JCPenney CEO Marvin Ellison notched an earnings beat and said, "We are ramping up our penetration of private brands which carries a higher margin."
A private label product with feature and quality parity to big brands may cost retailers 40% or even 50% less to manufacture and distribute to customers. Retailers can then turn around and offer bigger discounts to compete with Amazon and other low-cost online sellers without worrying about losing margins.This is particularly important online, where consumers have 100% price transparency. It works for both premium and commodity. Building private labels also allows retailers to make uniquely featured products for premium pricing or to produce commodity products to profitably price below brands.
Retailers are also leveraging private-label strategies to accelerate their product rotation. Instead of being restricted to four apparel seasons per year, retailers with private labels could have six seasons. An agile private label team, such as JCPenney's team of 200 in-house designers or Nordstrom's internal design and sourcing teams, can compete with fast-fashion retailers like H&M on an even footing.
Six Things To Consider
Leaping into the private label party without thinking it through can be risky. Here are six things to consider before investing in a private-label strategy:
Don't Skimp — Identify Manufacturing Partners That Are High Quality and Low Cost: Good manufacturing partners are a tremendous asset while bad ones are a terrible liability. Take the time to get it right. There are tens of thousands of manufacturers that can make things. Find the manufacturer that meets both your price and quality criteria. Also, consider the appropriate markets. For apparel, you may want to look at Vietnam or Portugal. For electronics, Vietnam, China and South Korea have manufacturing prowess. Keep in mind that manufacturers' prices vary widely based on lot size. A 5,000-product lot may cost 10 times more per item than a 50,000-product lot.

Bolster Your Design and Sourcing Chops: Private label means relationships with industrial and product designers, materials suppliers, factories around the world and logistics providers. Can you expand existing supplier relationships? If not, decide whether to rent the team (consultants) or buy the talent (hire) that will make the private-label strategy a core competency for your retail business. Also consider a full-blown vertical commerce play. Online razor blade retailer Harry's, for example, has successfully built an entire factory-to-customer, vertically scaled system — right down to buying a German razor blade factory.

Use Brand Prices and External Signals as Guideposts for Your Pricing Strategy: When you are pricing your private label, closely study competing branded goods. Retailers need to decide whether they want to establish the private label brand as premium and invest marketing dollars, or position it as a value/substitute brand by pricing below national brands. If product features can be easily compared and it is positioned as a value/substitute brand, understanding the price position of similar products is critical to appropriately position it against national brands/private label brands of competitors. In other cases where feature comparison is not so easy, retailers can utilize a range of internal demand signals for pricing, e.g. based on web traffic, ratings, customer reviews and web searches retailers can understand the product's popularity. Now if a product is popular/generating interest but the conversion rate is poor, this should trigger an action of price decrease/promotion (provided margin rate constraint is met).
Understand the Category Differences: For hard goods and white goods, consumers will shop for features within a specific perceived quality subset. Buyers looking for a washing machine or a dryer are shopping for features. For soft goods like apparel, consumers are shopping for other attributes, such as fabric, style, trendiness. Those attributes discourage comparisons. Using these tactics, Nordstrom, for example, can position some of its private-label lines in the upper-middle segment for women's apparel and build brand equity into their private label without worrying about shoppers doing comparisons with Banana Republic.

Decide Optimal Branded-Private Label Mix: Retailers need to decide the right mix of branded and private label products. Capturing web search data will help retailers make that decision — Are customers searching for a brand or style/features in a particular category on the site? They also need to consider the customer base. If the customer base is primarily 30- to 50-year-old shoppers, they may be more brand conscious and dislike large-scale proliferation of private label products.
Deploy Data-Driven, Algorithmic Pricing Strategies: With rapidly changing consumer tastes, you need to know the demand curve at any given point in time and continuously find the optimal price point. Consider using algorithms built on technology platforms to rapidly test price points and strategies; private-label goods often yield surprising profits when priced optimally. For example, a general merchandiser with a well-respected private label appliance brand had priced its product far below the national brand, only to see sales decline. The retailer started testing different price points, moving up market gradually. For the first $150 upwards, sales continued to decline. Then, magically, once the price crossed a hidden threshold, sales and traffic boomed. This is counterintuitive but in the customer's mind the private label brand was now positioned in a comparable zone with national brands. So instead of considering it as an inferior product, customers started seeing it in the same light as national brands and were willing to switch, as the price point was still lower than that of national brands. Moving the model up the spectrum had repositioned it in a far more lucrative buyer zone. With algorithmic pricing, the very same SKU can garner double or triple the profits if consumers perceive it the right way.
These are the six most important considerations to successfully launch a private label strategy at a major retailer. Covering these basics will remove the majority of risk from your efforts.
---
Formerly a retail merchandising, supply chain and cloud business leader at Amazon, Guru Hariharan is passionate about the future of retail. Now the CEO and founder of Boomerang Commerce, which serves omnichannel retailers with more than $500 million in annual revenue, Hariharan manages and delivers real-time decision recommendations that enable retailers to proactively compete and boost profits at scale. While at Amazon, he worked in the inception stages of the supply chain and retail merchandising organizations. He also co-founded one of Amazon's cloud businesses, driving it from ideation to cash flow positive. As the General Manager of the Marketplace Experience at eBay, he led the global team that launched the eBay "Fast N' Free" program that drives hundreds of millions of dollars in free cash flow.