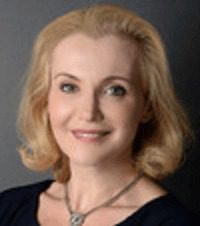 Consumer trends change quickly and often unexpectedly, and consumer-facing companies struggle to keep up and change strategies to take advantage of what's trending. Gap saw sales of denim falling, and is making a big bet on its new Athleta brand. Whole Foods is embracing a new format in response to a demand for more affordable quality. Every major consumer company in the world has a staff that reports on the latest trends to see what the "next big thing" may be.
But companies that create strategies in response to today's hot trends may already be behind the curve the minute those strategies are executed. Some trends are destined to be short-lived, some become table stakes and don't give any competitive advantage by the time products hit the market. A better strategy is to apply foresight analytics to predict what trends will be important to your products and consumers in the future — and even predict big future trends well before they emerge in the "top 10". This predictive approach, which combines mathematical rigor to business strategy, goes deeper than simply analyzing current trends on Twitter, or looking at past performance to predict the future.
So why do their efforts fall short? In most cases we find that teams working on these lack a structured and comprehensive approach. For example, a company may do a survey, but will fail to ask the right question about lesser emerging trends. Following social media can give a quick read, but by itself it is not a panacea either — social media can have a high level of noise, bias and often lacks depth if not properly "trained." The biggest shortcoming though is that all these methods will show the past or current levels of consumer interest, but they are not indicative of the future. Will the trend still be there once you launch your product two years later? Even if the answer is "yes," you will likely be years behind first movers.
The key reasons for these shortcomings are three-fold:
Lack of a comprehensive and structured approach on how to analyze trends: Key questions to ask here: what is relevant to my category? Is it here to stay or is it a fad?
Slow or ineffective decision-making process: How to decide what I need to act on, and when? Too soon — and market is not ready; too late — and you miss a first-mover advantage. Companies often struggle with new innovation policies that require overcoming hurdles of "minimum market opportunity." But there is an inherent dichotomy of acting on a truly emerging trend, vs. big immediate opportunity. A truly emerging trend may yield a smaller immediate opportunity, but give a first mover advantage and big growth potential. Acting on what is already "big" is usually a safer bet, but lacks strategic growth, and leads to becoming another me-too product.
Finally, once a decision is made, execution often lacks flexibility and is plagued by long time to market.
So is there a better way to navigate this labyrinth? Our experience is Yes — and by getting better at trendspotting you can create an invaluable advantage!
Basics first: Look at what is already trending today in a better and more structured way. Develop a good grasp on what key trends are impacting your categories today. Quantify and prioritize importance of these trends – to your categories. Everyone in the food business knows that pesticides, gluten and GMO are big concerns today. But do you know what is more important to your consumers? The answer changes depending on whether you sell cereal, meat products, or apples.
Now think forward: project how trends will develop going forward. Is today's hot thing a fad (remember Silly Bandz? Zone Diet?), a growing long-term trend, or is becoming table stakes? This will indicate if the trend is worth jumping on.
One way to test this longevity is to assess if there are any supporting fundamental reasons. For example, when consumers became concerned with trans fats, there was broadly publicized research showing that trans fats are harmful. Ultimately, trans fat-free product became table stakes. Sometimes this can get tricky though. Take gluten for example. Only 1% of people have gluten sensitivity; yet, a whopping one-third of Americans are trying to avoid or minimize gluten. In the last couple of years manufacturers of products ranging from meat to bottled water started jumping on the GF bandwagon thinking it's a safe bet. Yes, there really are bottled water products with the "gluten-free" stamp! The resulting effect is a growing amount of ridicule of GF, and although the -gluten free trend is still high, overall consumer interest is declining.
Finally, look beyond what is here today to catch things that are only emerging, or even predict future trends. This requires broadening the field: scanning trends in other markets and countries, looking at technological breakthroughs to understand if they can have the potential to transform your field, assessing unmet consumer needs and how they are changing, and understanding trends that may not yet play in your category today.
For example, 3D printing is seemingly not directly related to personal care products; however, this technology has the potential to disrupt the market with instant 3D printed and fully customizable make up ranging from foundation to eyeshadows. AR has the potential to completely change how consumers behave and shop in the store, while VR and advances in holograms will likely transform both online and in-store shopping experiences. For example, using 3D scanning and VR technologies, garment manufacturers and retailers can enable shoppers to see a VR version of themselves wearing a virtual dress they are thinking about buying.
The Internet of Things has the potential to transform how consumers shop for food, with essentials like milk, juice, and eggs being "re-ordered" by their refrigerators when they are running low. It is this type of trend which is still only forming that can truly disrupt an entire market, defining the next big winner.
---
A co-founder and managing partner of 4i, Lana Klein leads the Growth Foresight Solutions practice dedicated to developing unique client solutions that combine traditional management approaches with cutting-edge analytical and econometric tools. Klein has more than 15 years of experience advising clients on building analytics-enabled marketing and growth strategy.