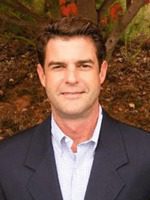 For retailers, the value of floor staff extends beyond their ability to perform job duties: Floor associates can help build brand equity through their attention to customers. And this engagement with customers comes directly from their level of engagement with their employer.
In retail, hourly employees treated well are apt to reciprocate by extending the favor to the delight of customers — compelling them to return for repeat business. A retailer's bottom line benefits, as does its ability to extend employees' stay at their store. This attitude of floor associates, of engagement and caring, stems from an equal expression of it from employers showing a genuine interest in their wellbeing. Hallmarks of this are predictability and fairness in scheduling, which rely on the culture of the workplace and the technology supporting the basics of a retail staff's day-to-day work.
Employee Engagement Is Cultural
Unpredictable scheduling, lack of fairness and lack of equity in assignments — and work — can leave hourly associates feeling as if they're lost in the numbers. Yes, technology underpins and facilitates your ability to treat employees well. But it's your culture that enables you to acknowledge that hourly staff should not have to endure unpredictability or lack of fairness in scheduling. In other words, caring and the engagement that follows stem first from a supportive culture, not supportive technology. Too often, retailers fail to get their hourly staff's work-life balance right. These organizations need commitment straight from the top — executive commitment to employee engagement. Only then will support for the wellbeing of hourly employees permeate the organization. Fortunately, prospects on this front are good. Querying 167 United States-based CEOs for its 16th Annual Global CEO Survey 2013, PwC found four fifths of them reporting plans to improve employee engagement. Additionally, at the 2013 National Retail Federation Convention & Expo, Ceridian HCM's Take A Ride survey found 47.3% of respondents pointing to employee engagement, retention and performance as their primary concerns.
Employee Engagement Retains Employees And Improves Customer Experience
More than four fifths of retailers believe that the role of the workforce in enabling customer service is more important than ever, according to Retail Systems Research's benchmark report titled WFM 2013: The Store Employee In The Customer Age. They're right, and this finding is significant given that 90% of all transactions still occur in the store, despite the growth in online retail. Better levels of employee engagement, supported by a culture that fosters it and HCM technology that facilitates it, extends retailers' employee lifecycle and increases profits. A Gallup-conducted meta-analysis from 2013 reveals a strong correlation between employee engagement and profitability: Companies operating in the top-quartile in terms of employee engagement post a median profitability 22% higher than those operating in the bottom quartile. The same study reveals that companies performing best at employee engagement in high-turnover industries such as retail have 25% better retention.
Better Systems For HCM Facilitate Employee Engagement In Retail
For hourly staff, their shift schedules are among their highest concerns. Retail floor employees who enjoy fairness and participation in, predictability of, and a measure of control over their schedules enjoy greater work-life balance.
So culture underpins this. But just as important are the solutions in place for core workforce management, namely scheduling. Here's where technology helps: Current-day solutions have a significant advantage over legacy systems and their providers, who have yet to invest in overhauling their outdated approaches to scheduling. The majority of retailers, in fact, that use these outdated legacy systems are not happy. And, of course, these solutions can lead to developments like this.
The good news, however, is that there are new solutions on the market that were designed specifically for better employee engagement and interaction, as well as far improved predictability in scheduling. These systems support real-time information, anywhere access, and employee self-service (ESS). These solutions give staff access to their schedules via mobile devices, request time off via smartphone, and more. If the scheduling solution your organization uses was not recently and completely redesigned, chances are it's not supporting your needs. These solutions impede retailers' ability to project and set schedules accurately. Their results are chaos and unfairness in scheduling, undercutting employees' engagement.
Conclusion
What's surprising is that the majority of retailers recognize the importance of employee engagement, yet only about a third of them have implemented ESS — which we know enables engagement. It's no wonder Gallup finds that just 13% of employees worldwide are engaged at work. When employees experience unpredictability and unfairness in their hours, they become disenchanted and worse, disengaged.
Workplace culture must, therefore, favor floor staff's work-life balance, and HCM systems capable of facilitating this culture are necessary. With comprehensive and holistic HCM systems, coupled with a people-focused culture, retailers extend the stay of employees. Staff becomes more productive. Retailers become better able to create the environment, organically, that compels floor associates to reciprocate, to the delight of customers.
---
John Orr is the Senior Vice President of Retail Strategy & Execution at Ceridian HCM, a leader in human capital management delivering trusted results and transformative technology. Offerings include the award winning, cloud-based Dayforce HCM, LifeWorks and International Payroll. For more information, visitwww.Ceridian.comor contact John by email: John.Orr@Ceridian.com