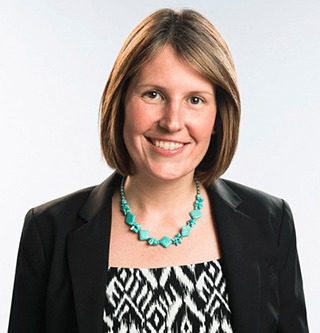 The holiday season is a great time to drive big revenue numbers from your existing customer base, but it's also an incredibly powerful time to introduce new customers to your brand. In fact, up to 46% of "cyber weekend" revenue in 2014 for Sailthru's commerce clients was driven by first-time buyers.
Posting big numbers in December goes a long way in the boardroom, but the best marketers know to play the long game, or to focus on how to translate those short-term sales spikes into long-term customer relationships and value.
To ensure you are teeing your team up to maximally leverage your holiday efforts, be certain to invest in a variety of retention tactics that are designed to help you well beyond this peak season.
Maintain the multichannel customer profile.
Capturing in-store data — and discerning it from online behaviors — is especially critical during the holiday season, as shopping patterns tend to look very differently during this busy time of year (more people in the stores than in July!). Pass offline purchase data to your CRM to ensure you are still nurturing those customers regardless of which channel they use to shop.
Learn more about your buyer.
The holiday season can throw an interesting wrench in personalization efforts because more often than not, the buyer is not shopping for herself. For this reason, it is important to compel your shopper to engage with your brand after the holidays so you can learn more about that specific individual as a consumer; tactics like "win your wish list" promotions are strong mechanisms for building interest profiles and identifying incremental conversion opportunities.
Use a customized, extended welcome stream.
A standard welcome stream might only last seven to 10 days, but the welcome stream for holiday subscribers should take you right through your post-Christmas sales. These shoppers are likely new to your brand, so be sure to speak to them in a more targeted way and to continue strong holiday-specific conversion initiatives through the end of the year before migrating these shoppers into your standard cadence.
Take a deep dive into last year's holiday data.
Which days proved to be most valuable from an acquisition perspective (i.e. in terms of producing customers with the highest lifetime values)? What was true of different cohorts of users based on where they were acquired and which tactics were used to convert them (free shipping, etc.). Use this data to inform your acquisition spend for this year. Maybe Black Friday Facebook shoppers are less likely to become repeat customers than December 20 Google browsers — use that data the next time around! If there is data you are missing when you dive in this year, invest in the technology or vendors who will get you there for the next time around. The best marketers will start a deep dive into the prior year's longitudinal holiday data in the summer months to help ensure a successful holiday season, whether that means identifying the strongest acquisition channels or the best promotions.
Align product recommendations to channel and source.
Increasingly we are noting that shoppers who come in from Channel A have very different category interests (or price sensitivities) than those who came from Channel B. Use your historical data to understand the tendencies of each channel — even down to the keyword level if you are a big acquisition spender — and use that data to pre-select categories or types of product to showcase to each separate cohort.
Tailor post-purchase drips based on acquisition source.
Beyond just tweaking product recommendations to align with source, you should also cater your post-purchase drips to be channel specific. Remember, post-purchase drips are a very powerful way to drive repeat purchase behavior. Look at historical data by category, develop quartiles based on how long a repeat purchase takes to happen, and aggressively test the cadence of these messages based on both timing and source.
Test a content-focused template over pure product promotion.
Holiday shoppers may not be looking to spend just after the holiday season, but by showing them what you offer by way of content that is relevant to your brand and their needs, you may find that the cohort receiving the content template both sticks around longer and has an increase propensity to buy in the new year.
Control message cadence to mitigate the risk of fatigue.
A purchase is not a green light to inundate your customers with messages. Be sure to respect your customer at the point of purchase; empower them to choose how often they'd like to hear from you. In 2013, 8% to 14% of users acquired in the two months leading up to the holiday season opted out within 30 days of the New Year. If customers do look to opt out of your messages, give them an option to opt down versus out (less frequent messages). Active email subscribers yield significantly higher revenue per user than those who shop organically, so it's imperative to mitigate the risk of attrition.
Focus on non-buyers.
Make sure you apply due focus to your new non-buyer population. Just like the streets of Fifth Avenue, the Internet is chock full of window shoppers during the holiday season. Make a concerted effort to acquire an email address when someone is casually browsing your site or app. Even if they don't buy this year, you have a year to nurture them with other tactics and get the sale.
Use predictive analytics to protect your margins.
Many holiday shoppers are compelled to buy because of discounts, but it is important to always be looking at the long-term impact of those incentives (do they train customers to buy only on promotion?). Use predictive analytics around purchase propensity and expected value to suppress likely buyers from future offers as well as to design specific incentives based on predicted behavior; for instance, if the customer is likely to spend $X in the next purchase, design an incentive to offer free shipping to any purchase above $X + $25.
---
Cassie Lancellotti-Young is EVP of Customer Success at Sailthru. Lancellotti-Young is responsible for driving quantifiable success across Sailthru's client portfolio by way of optimization products and services, including Sailthru Advanced Analytics and the company's professional service offerings.