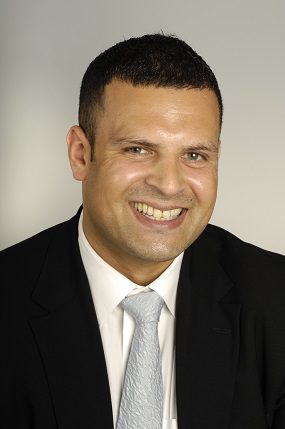 The telephone has been around for 130-plus years, ever since its invention by Alexander Graham Bell back in the mid-1870s. We don't think much about those once-familiar devices, but the telephone revolutionized communications, and set the stage for our economy's shift from the industrial age to the information age. It underpins the wireless revolution we enjoy today.
Unfortunately, the telephone, and more specifically the business of marketing Telco services, remains rooted in an earlier age. Until recently, it took as long as six months to get new products and services to customers. But that too is changing.
I was pondering this recently when I realized that telephone service providers, including the major wireless carriers, could learn a lesson from other industries that are being swept up by the recurring revenue revolution that is transforming the digital economy.
Earlier in my career working in the billing department of a telephone company, industry bids for billing systems were won on the basis of how well a provider could support complex rating structures: time-of-day, day-of-week, distance, and a multitude of other rating parameters used to account for a single call, or text message. Was that ever complicated!
More Simplified Billing
Fortunately, carriers are now quickly abandoning the complexity of first generation billing practices in favor of a more simplified billing model. Everyone on both sides of the sales transaction is happier as a result. For example, we've recently seen an industry-wide adoption of models based on subscription, a subset of the many recurring revenue models that are possible. T-Mobile has been a leader in this switch to monthly subscriptions, and leads the pack in providing this model to its customers. Most of the other carriers have now adopted the "all-you-can-eat" plan that combines voice, text and data services into a single price point on a monthly recurring basis. That's but one example of how the economy is changing, thanks to the recurring revenue model.
German automaker BMW, which is pioneering the advent of the so-called "connected car," has unveiled a new software platform, which it has branded as "ConnectedDrive." The service provides the driver with assisted driving features that help with navigation and infotainment, some of which can be accessed from your mobile device. The company is marketing a motto for this new service, "So connected, you're free" to launch the new subscription-based software services now embedded in selected new vehicles.
The message of their message is very compelling. It points to the dramatic change now underway in how industries from all sectors market their products and their services to the 21st Century customer, and how customers interact with the businesses in those sectors. Indeed, new technologies, especially marketing those technologies, require new business approaches. That's for sure. BMW and competing manufacturers are showing the business possibilities in M2M, or the machine-to-machine world — demonstrating the myriad of ways to monetize what new technologies offer. BMW, for instance, gives new car drivers the opportunity to interact with their vehicles in new ways, such as data related to maintenance and performance, as well as such things as streaming media and GPS services.
Recurring Revenue Model At Target
What I am discovering is that early adopters will readily adapt to the recurring revenue model because of the ease and convenience it provides. Last fall, for example, Target stores announced a new subscription service selling 150 infant products, such as disposable diapers and formula, online. Once a customer signs up at Target's website, the baby products are shipped on a regular basis, depending on the needs of the parents. Of course, Target was not the first to market with this model. Wal-Mart Stores has started selling boxes of snacks for $7 monthly at their website on an experimental basis. And small, independent online "e-tailers" have been doing this for years, including online diaper and formula services.
The leader in this market segment, however, is probably online retailing giant Amazon.com, with its much-touted–and marketed–Amazon Prime service. The program allows consumers to enjoy a wide array of features, from borrowing the latest best sellers to streaming hundreds of fun movies to two-day shipping any number of new products at no cost, for an annual subscription price of just $79. You can't beat that, which is why the program has been so successful. More than 10 million customers have signed up since its inception nine years ago, according to published reports. And the revenue accounts for a third of the company's sales effort. Those same news reports think that as many as 17 million customers will be on board by 2017.
Back at Target, that company's new service, just like Amazon's Prime, offers new parents a reliable resupply of the products they want and when they want them at an appealing price point. The shipping is free. Signing up allows for less running around for harried parents of newborns, freeing up some time to enjoy their new family member. Who knows, maybe the new moms and dads are getting a bit more sleep! We can reasonably expect to see more and more retail businesses following in Target's footsteps. The convenience is just too irresistible, on both sides of the sales transaction.
Until such innovative businesses as Amazon, BMW and Target arrived on the scene, the business's relationship with the customer ended when the items were paid for at the cash register and the customer walked out the door. With a recurring revenue model, the business has an ongoing relationship with each customer, one that is critical to the current and future health of the business.
Among the biggest benefits of this model is the fact that business is protected against the ups and downs of the annual sales cycle. No more first quarter sales slump! Revenue becomes more predictable, which makes profits more predictable. Customers are happier, and as a direct result, the executives of the business are less stressed about meeting financial goals, not to mention growing the business. Meanwhile, it's amazing to witness the rapid evolution of the recurring revenue model across all industries. Indeed, across the whole digital economy.
We've come a long, long way since the invention of the telephone, and the various communications technologies that it has wrought. The recurring revenue revolution is just getting underway.
---
Faisal Ishaq is a Senior Sales Engineer at Aria Systems with over 15 plus years experience producing results-driven sales within the Telecom industry. Faisal has also held numerous senior positions developing and executing technical sales strategies, expanding market place and managing business units in various companies worldwide.