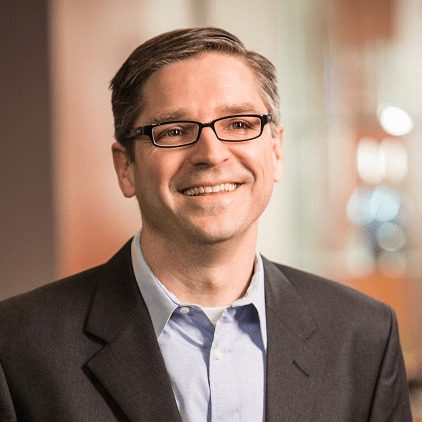 Does this sound familiar?
You decide to ramp up your social marketing efforts to get your brand in front of the millennial audience (the generation born between 1980 and 2000). You put together a marketing strategy to make your brand visible on a hip and trendy site, and it seems to be going well. Then, out of nowhere, the once-popular social network where you invested so much time and money becomes a digital ghost town.
You advertise a new product, share a status, or even post a funny meme… crickets.
If you're in e-Commerce, you've probably experienced this scenario. It's frustrating. Millennials' interests are constantly changing, which means they're a tough group to keep engaged. But because millennials in the US spend about $600 billion a year, capturing their attention (or failing to do so) could make or break your business.
To get started, you need to understand millennials' buying habits, as well as find ways to stay agile and adapt to their changing behaviors.
They're Multichannel
Consumers have increasingly longer, varied and nonlinear paths to purchase, and millennials are leading this charge. They're everywhere, so you need to be everywhere. They also like immediacy, so finding your products online needs to be a seamless process. Implementing a multichannel e-Commerce strategy and making data-driven decisions about where to allocate your advertising dollars should be the foundation of your business.
Strategies to stay agile:
Be flexible: The only constant in e-Commerce is change. Major industry innovations and disruptions leave many retailers scrambling to find solutions, and their inability to adjust can be crippling to their revenue. Implementing technologies that allow you to be flexible and adapt to change will set you apart from your competition.
Be everywhere: A successful multichannel approach means implementing both digital marketing and marketplaces strategies. As millennials bounce around from site to site and change their buying behaviors, a diverse multichannel strategy increases the likelihood that you and your products will be visible throughout the buying process.
They're Very Mobile
A survey released by Bank of America reported that 96% of millennials consider their phones to be the most important product in their daily lives. Another study found that millennials are on their phones an average of almost 15 hours a week.
Millennials are the first generation to grow up with the internet. From the days of dial-up to accessing the web from their phones, millennials are used to technology evolving at a rapid pace — and they're quickly able to adapt to new devices and functionalities. As a result, you can expect millennials to search for your products from their smartphones.
Strategies to stay agile:
Be accessible on all devices: A responsive, mobile-friendly web design is necessary, especially after Google's recent mobile-friendly update. Consider your website design. Is your text readable on mobile devices without tapping or zooming? Does the site's layout on a mobile device take away from essential product information? It's easy for users to immediately close out of a mobile website that doesn't function well — because they can easily find another one that does.
There's (already) an app for that: Avoid wasting money and time building and promoting your own app. Mobile users are constantly bombarded with new apps, and chances are, those apps are easier to use than yours. Marketplaces like Amazon and eBay already have popular apps you can use. So consider their offerings before investing in your own.
They're Frugal
Experts continue to hypothesize about what makes millennials so money conscious. According to a study by the Intelligence Group, a third of millennials purchase only items they deem necessary. Forrester Research claims that millennials are headed toward economic catastrophe because of student loans and educational debt.
With that said, pricing should always be at the forefront of your e-Commerce strategy, regardless of the target demographic. The internet is a vast place, and better prices are often just a click away for the savvy online shopper.
Strategies to stay agile:
Offer free shipping: Free shipping was an introduced benefit to consumers who shopped online early in the e-Commerce lifecycle, but that's not the case with millennials. Millennials like have only ever known fast and free shipping, and it's become the expectation. Through its Prime program, Amazon has almost singlehandedly reconditioned the modern consumer's expectations. According to a Harris poll, 81% of shoppers list "free shipping" as the number one reason to buy online instead of at a brick-and-mortar store.
Promote yourself and your sales: Want to give your Google Product Listing Ads (PLAs) an extra boost? Try Google's Merchant Promotions, which add a "special offer" link to the bottom of your product ads. When shoppers roll over the link, a promotion code for a discount shows up. Plus, it's entirely free for retailers.
They're Social
Shopping is still a social event — it's just moved online. Consumers are 71% more likely to make a purchase based on referrals from social media sharing. And millennials love to share. They're almost four times as likely to share content on social networks as other generations and over twice as likely to click on content shared by their peers.
Strategies to stay agile:
Insert yourself in the conversation: Wanelo and Pinterest are two social media platforms soaring in popularity these days. Members "pin" and share items, as well as find inspiration from their networks of followers. Social sharing is word-of-mouth advertising at its best. If your product listings aren't optimized for social sharing, you're being left out of the conversation.
Amazon and Twitter joined forces in 2014 to address the social shopping trend, introducing the hashtags #AmazonCart and #AmazonWishList, which automatically synchronize specific products to shoppers' Amazon accounts.
The key is putting your products in a context where consumers can relate to them — wherever they may be — and making the experience easy to share with their networks.
Incentivize them, but be transparent about it: The communication between a consumer and a retailer has become a dialogue now. Millennials know that you're trying to sell to them. Own up to it and engage with them authentically. Get to know them through the data you receive. Likewise, if you make a mistake, admit it. They'll share that with their followers, and you'll likely earn their trust.
Millennials are an important audience to target — but in the end, the ability to adapt is what will lead you to success. In an ever-changing industry, you need to be ready to pivot your online strategies frequently so you can adjust to consumer behavioral changes and be ready for what's next.
---
Link Walls is ChannelAdvisor Vice President of Product Management. He is responsible for driving the roadmap for ChannelAdvisor's products and working closely with customers and the Engineering team to deliver innovative solutions to the market. Prior to joining ChannelAdvisor in 2005, he managed online marketing for Art.com, an online retailer of posters, prints and original artwork. Previous to Art.com, Link worked as a management consultant, helping companies in finance, strategy and organizational design.