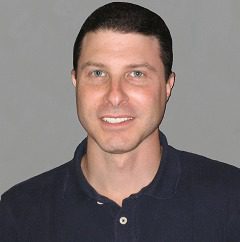 Omnichannel has been a hot topic for the past few years in retail. That begs the question: When will retailers just achieve omnichannel success and move on to the next topic? It's not a simple question to answer because the term encompasses so much, even when looked at from a purely technical perspective. It gets even more complex when you consider the softer aspects of omnichannel; that is to say, the human experience and expectations that are driving its evolution.
The only metric that truly matters is how well merchants satisfy evolving customer demands with consistency. The most striking aspect of the omnichannel universe is how it has been affected by the concurrent shift in power to consumers. That makes success a moving target. Never before have consumers had so much influence over retailers, fueled in large part by enhanced communication between them — but more importantly, the explosion in consumer-to-consumer communication empowered by the Internet and social media is influencing behaviors in a massive way.
This instant sharing of information, experience and value has given retailers vast insight into the desires of consumers. It also continues to force their hands in addressing areas that they might otherwise like to ignore and hope go away. The big one? Returns.
Return policies and processes, while always important to satisfaction, have greatly expanded their roles in driving behavior, as more consumers hedge their bets against buyer's remorse and faulty merchandise when purchasing online. Even in brick-and-mortar settings, returns are an increasingly valuable metric of service. Optimizing returns and leveraging the intelligence they provide is vital to keeping competitive as retail channels continue to merge.
The Right Return Policy Is A Balance
An ideal return policy lives at the equilibrium of maximizing customer satisfaction and minimizing fraud. No new news there, but the importance of achieving it has been greatly amplified by connected customers who are active on social media. That is why more retailers are realizing the threat of erring on the side of too liberal a return policy is generally less damaging than being too restrictive. It's a simple risk/reward scenario.
The primary risk of allowing easy returns is some customers may take advantage of those policies, even crossing into criminal territory. Methods such as requiring drivers' licenses for returns and limiting them can help combat that threat, but think about the opposite scenario. If the return policy is too conservative and a legitimate return is denied, that customer can easily air grievances on Yelp, Facebook, Twitter and a slew of other outlets. How much revenue are you willing to lose by frustrating customers?
Link Returns With Original Transaction Data
Omnichannel consumers do not differentiate between channels. They expect returns from online purchases to be accepted at brick-and-mortar locations and even vice versa. Integrating these channels is extremely important to deliver the seamless experience demanded by today's discerning consumer. Regardless of what channel receives a return, it should be reconciled against the original transactional data.
Doing so reduces the pain of making a return for customers, who have been trained that keeping track of receipts is no longer necessary. It also ensures that any discounts, coupons, or promotions are accounted for properly and reduces opportunities for fraud. Tracking returns by purchase data also keeps tabs on when and where merchandise enters and leaves inventory, ensuring that reported data matches real-world availability.
Criticism Is A Gift
While smart retailers have long kept an eye out for frequently returned items, integrated omnichannel technology provides greater insight that allows problems to be quickly identified and isolated. When return rates on an item purchased through a particular channel are elevated, that red flag can help signal problems such as incorrect expectations set by product description, poor packaging that results in damage during transit, or even incorrect sizing data. The possibilities are endless, but tracking returns by channel can bring these issues to light.
Return data can also be tracked against customer information, which easily identifies customers that abuse policies. When a problematic customer is identified, a freeze can be placed on the account that forbids future returns for a set amount of time across all channels simultaneously. This action is generally enough to encourage these customers to seek new targets.
Making It Easy By Mail
The experiment is over: Free shipping is here to stay. But what about return shipping? The jury may still be out on who should flip the bill for that, but one thing for certain is that preprinted return labels take the headache out of returning merchandise and eases nerves. One of the primary complaints customers lodge against returns is how long they have to wait in line. While return by mail mitigates that, it introduces ambiguity as customers are left to figure out where to send merchandise, which carriers to use, and the possibility of suffering even longer lines at shipping centers.
The preprinted return label makes it simple and is a considerable selling point to consumers who may be on the fence about ordering online. These labels also benefit retailers by enabling them to call up transaction data immediately, by scanning barcodes on them and getting them back into inventory quickly. It also cuts the risk of misdirection by the carrier due to illegible handwriting.
As omnichannel retail continues to evolve, returns are becoming a key component of attracting and retaining customers. Policies that keep your customers "happy shoppers" are important, but returns done correctly also contain crucial intelligence that can keep operational strategies ahead of the curve.
---
Ian Goldman, President and CEO of Celerant Technology, is an expert software engineer and entrepreneurial enthusiast with an extensive knowledge of Point of Sale systems, CRM and inventory management.