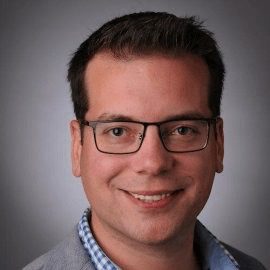 It's tough times at the home of the Big Mac. Last year was one of McDonald's worst, and profits continued to plunge in the first quarter of 2015. The announcement in late January that the fast-food giant was swapping CEOs, replacing Don Thompson with Steve Easterbrook, signaled more than a standard C-suite shakeup amid slumping performance: customers have abandoned the fast food chain following food safety scandals in Asia and increased competition from more wholesome "fast casual" restaurants. The switch illustrates a shift in how companies are responding to the demands of customers — especially the angry ones.
Just days after new Easterbrook took the helm, the company announced it would make major changes to bring its supply chain in line with customer preferences for more natural, less processed foods. The move is a total reversal from Thompson's strategy, which focused instead on a marketing campaign to fight misinformation about the nutritional value McDonald's ingredients. Easterbrook's decision to make real changes to the supply chain indicates a desire to truly meet customer demands, rather than merely change their minds.
The influence of the empowered customer should never be underestimated — it's estimated that the annual revenue losses, in the US alone, due to unhappy customers is $537 billion. All it takes is the right hash tag at the right moment to turn one person's gripe into a social-media maelstrom. But more often than not, angry customers are also the ones who love a company the most and know its product the best. They're angry because their expectations have not been met; their experience was mired. Good news: their anger is an opportunity in disguise. Successful companies figure what underlies customer behavior, and why motivates a customer's anger.
Want proof? Just ask Netflix.
The Cabletelevision Advertising Bureau recently conceded that 40% of plummeting TV ratings can be blamed on the success of video streaming services, Netflix chief among them. It may be hard to recall, given the company's stellar performance in recent years, that there was a time it looked like Netflix might not survive.
Four years ago, Netflix surprised customers with a steep price hike followed by the announcement that its web-streaming and DVD-by-mail services would soon be split in two, with the latter renamed Qwikster. Cue the death knell.
Irritated and confused, customers protested and abandoned the company in droves. Over a four-month period in 2011, Netflix lost nearly a million subscribers and its stock price dropped 77%. Seeing his company falling apart, CEO Reed Hastings listened to what his angry customers wanted, apologized and scrapped the Qwikster plan. Netflix survived and thrived in the years that followed, as more viewers migrated to online video streaming.
Angry customers rescued Netflix from itself.
That's the bright side of angry customers: complaints are incredibly useful. The Netflix episode illustrates why companies need to continuously engage with customers and learn to anticipate what will anger them in order to avoid a costly misstep.
The challenge is to see through anger for the useful feedback. Understanding where customer anger comes from can make all the difference in the world.
Following these four rules can turn an irate customer into a valuable source of insight—and turn that customer anger into love.
Listen to your customers. There's a maxim that when a person gets attacked online the best reaction is "don't engage." The exact opposite is true for companies. Failing to listen gives a problem time to fester.
Take their ideas seriously. Usually a complaint involves a suggestion of how things might be done differently. No one knows your product better than your customer—could they be right?
Know your customers. The best way — indeed, the only way — to really hear what angry customers are saying, and to sort through the rage to find the suggestion, is to place their anger in context, to know where it's coming from. You need to know your angry customers in order to love them.
Act on changes. Listening to anger, considering its implications, and putting it in context counts for a whole lot of nothing if you fail to act on what you learn. Customer intelligence is about actionable intelligence.
The age of the empowered customer is also the age of the angry customer. People are good at complaining and the Internet offers an unprecedented platform to amplify their grievances. It's a dangerous time to be a business that doesn't put its customers first and make a sincere effort to know and understand them. But it's a great time to be customer-centric, because anger, by another name, is feedback. Companies that get to know their customers—even, and especially, the angry ones — have an opportunity to drive forward toward success.
---
Tyler Douglas is a seasoned leader and entrepreneur with over 15 years of experience. As the CMO of Vision Critical, Tyler heads up the global marketing team to grow the Vision Critical brand within target markets. With a proven track record, Tyler co-founded IronPoint Technology, a market leader in web content and collaboration software, through to its acquisition to the Active Network within a few years.