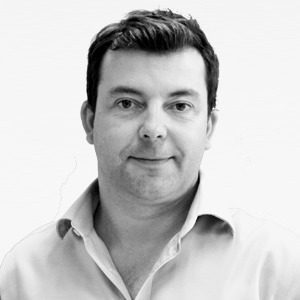 Ambitious U.S. and European retailers can no longer rely on domestic sales to fuel the high levels of growth demanded by their shareholders. And with an increasing number of wealthy and middle-class consumers in emerging markets demanding high-quality Western goods, international expansion is now the most important element of many retailers' growth strategies.
But expanding your business into new markets and selling products internationally presents huge challenges. Not only are there major language barriers but you also need to consider local law, currencies and conversion rates, the logistics of delivery, returns, and the culture, preferences and behavior of local consumers.
Effective localization requires very specialized knowledge and expertise, but there are some basic rules you can follow to increase the chances of international success.
Develop A Plan
Winston Churchill famously said "He who fails to plan is planning to fail." Although your attempt to enter a new market may not go completely to plan, having a well-defined plan in place will allow you to define specific, realistic goals and objectives consistent with the organization's mission. It will also allow you to communicate these objectives clearly to your staff, allowing them to focus on key business priorities.
Choose The Right Technology
The platform you use for your domestic e-Commerce site may not be suitable for the local language, culture or region you're targeting.
Aside from the obvious support for various character sets, right-to-left languages, currencies and widely used local payment methods, you need to ensure that the platform you select can support your local marketing activity once you've launched your site. A good example of this would be providing integration with the preferred online marketplaces, like Alibaba or TMall in China, Zalando in Germany or La Redoute in France.
Don't Just Translate…Localize
Aside from translating text from one language to another, there are a number of other elements that need to be localized. For instance, numeric formats, dates, abbreviations and measurements are also presented in a number of different ways depending on the country, region or culture.
Furthermore, you may need to rewrite your content completely for use in a new market. This can mean adjusting your brand story to make it clear that it has a certain heritage or provenance, depending on what resonates with target consumers in different markets.
Don't Underestimate The Importance Of Culture
Peter Drucker famously stated that culture eats strategy for breakfast. And the most detailed strategy that fails to consider the local culture can be derailed in an instant.
A good example of this is Starbucks, which made a big mistake in planning their Middle East expansion. The company found that it was met with immediate hostility in Saudi Arabia due to its topless mermaid insignia. To its credit, Starbucks adapted its approach and used a new logo depicting a crown on a sea of waves to represent the brand. Controversially, the company even went further in Saudi Arabia by segregating its stores into male and 'family' sections for women.
Knowing When And What To Localize
Often the challenge is knowing whether full translation and localization is required and how much of your content to include in the process.
Some brands are able to simply rely on their Western appeal to target users in overseas markets with content that has very little or no localization applied to it.
Red Wing, an American footwear company specializing in hard-wearing boots made for work on oil rigs and farms, has become a coveted brand among the Americana-obsessed Japanese.
If you visit their web site, you'll notice that they've deliberately used a combination of American English product names and descriptions, coupled with Japanese pricing and sizes, to create an experience that allows Japanese users to easily find out about their products while retaining the brand's all-American appeal.
Many luxury or heritage brands that rely on their long and rich histories to sell products to ultra-high-net-worth individuals in emerging markets rely on the selective localization approach. A good example of this is Vertu, the hand-made mobile phone manufacturer, which uses the strap line "Live Extraordinary" in English on its Arabic web site, as well as retaining many product names like "Signature for Bentley" in English, while displaying product descriptions in Arabic.
In some extremely rare cases, you may not need to localize the content at all. For example, Ciena, a global supplier of networking equipment, software and related services, recently ceased providing full support for Arabic in the Middle East after discovering that, because many of their users were educated in North American and UK universities, English was their preferred language. However, it's worth consulting with local marketing experts that have experience operating in the region you choose to target, before making a decision on the best localization approach for your business.
---
Patrick Eve is Co-Founder and Executive Director of TranslateMedia — a global language and translation technology company, headquartered in London with offices across Europe, Asia and the U.S. TranslateMedia pioneered the technology that allows global retailers and e-Commerce businesses to manage their localization process in order to help them successfully expand into new developed and emerging markets around the world. Prior to starting TranslateMedia, Eve spent 10 years in Latin America as COO of a venture capital fund focused on B2B technology and media related opportunities across the region. He speaks Spanish & Portuguese and is passionate about all things related to global brand marketing and international e-Commerce.