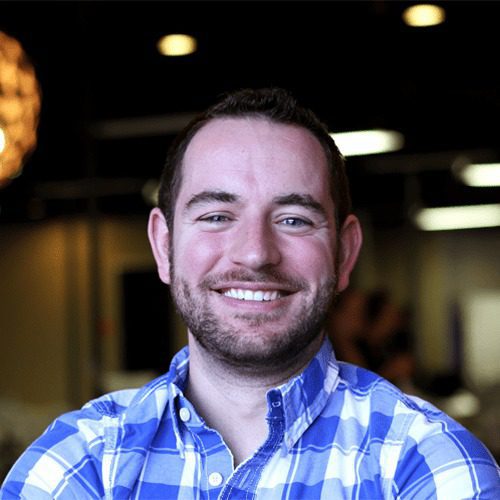 The 2014 holiday season will be one of the shortest on record, with only 26 shopping days existing between Thanksgiving and Christmas Day. This number is just one more than the 2013 season, and a whopping five days shorter than in 2012. Because of this tight window, holiday shoppers will be more hurried and frantic, which means that your online business will likely encounter an influx of customer service inquiries.
As we approach what's projected to be the most lucrative holiday season in ecommerce history, it's imperative that you equip and prepare your small shop to deliver exceptional customer service. The good news is that it takes just a little bit of planning and elbow grease – to help out, take a look at these areas of focus to spread that holiday cheer.
Establish Shipping Deadlines, Now
[Shipping cost and speed continues to be one of the main deciding factors for consumers when shopping online. A compact selling season can be a nightmare for procrastinating shoppers, especially when it comes to ensuring those last-minute gifts arrive in time. In fact, StellaService reported that in 2013, 32% of North America's top 25 retailers couldn't fulfill and deliver all of their online orders on time. This means that in order for your business to avoid being a Grinch, you need to start setting your shipping deadlines now.
To get started, pull out a calendar and mark what the final order dates are for all of your shipping options, including standard, expedited and overnight delivery. Once you have those dates on paper, create assets to incorporate on your website and emails that proactively and clearly communicate those deadlines. Not only is this a great way to create a sense of urgency with last-minute shoppers, it will help ensure your customers know the absolute final day they can place holiday orders.
Also be sure to offer expedited shipping options, namely two-day and overnight delivery, and don't be afraid to charge a premium for that service. As a bonus tip, consider offering digital gift cards on the final days leading up to major holidays as no shipping will be required.
Staff Appropriately For A Customer Service Influx
In order to meet the customer service demand, you must ensure you have adequate staffing supply, especially during critical selling periods like Black Friday, Cyber Monday and the final days before Christmas. For a quick gauge on what your demand might be, look back to the 2013 holiday season and decide to what level you were prepared.
From a tactical standpoint, extend your real-time customer service hours, including phone and live chat. Upon doing so, make efforts to showcase your extended hours of operation prominently on your website's header, footer and "Contact Us" page.
At a minimum, offer an email address where customers can reach you 24 hours a day, creating separate mailboxes to handle various inquiries, such as shipping and returns. It's also recommended that you communicate your average response time to emails, although in an age of instant online gratification, the faster you can respond, the more likely you are to close a sale.
Take A Proactive Approach
As the old saying goes, an ounce of prevention is worth a pound of cure, which holds true for your online customer service efforts. One of the best ways to prevent an influx of inquiries from hurried shoppers is to proactively offer information throughout your website and email communications.
A quick and easy approach is to take the most common questions from customers and turn them into an easy-to-find, easy-to-read FAQ page on your website. This page should include information regarding shipping deadlines, product care, the best way to contact you and more. Another helpful method to reduce customer contacts is to provide clear tracking information in order confirmation emails.
One tip to help relieve headaches after the holidays is to prominently share your return policy on your site and customer-facing emails. Doing so will help customers feel more confident in making a purchase, in addition to helping reduce confusion and the amount of returns you'll have to process once the rush is over.
Go Above And Beyond Customer Expectations
With 83% of consumers requiring some level of customer support while making an online purchase and 55% stating that they would pay more to receive better customer service, you can see how meeting and exceeding service expectations can positively impact your bottom line. And as a small business, you're in a unique position to make a lasting impression and create customer loyalty when assisting holiday shoppers.
Each business and situation is different, but if you work to provide white-glove service that's uniquely personal, you're primed to gain a customer for life. Even the little things like having a positive attitude, asking questions and tailoring the experience to each customer can make a big difference.
And finally, don't forget to rock the follow up. As a small business, follow-up is one of your secret weapons, as there tends to be more of an opportunity to foster a personal shopping experience in comparison to enterprise retailers. Reach back out to customers that you've helped by sending them a feedback survey, ask for a recommendation or simply send a personalized note thanking them for their business. This type of touch will set you apart from larger online businesses and keep you top of mind with customers well beyond the holiday season.
There are dozens of items on your to-do list as you prepare for the busy holiday selling season, but to truly make the most of your marketing and merchandising efforts, your customer service must be in tip-top shape to seal the deal. With a little extra effort and some forward planning, you can provide a helping hand to hurried shoppers during this year's shortened selling season without issue.
---
Matt Winn is Volusion's Senior Marketing Communications Manager, where he helps oversee the organization's branding and communications efforts. Matt has created hundreds of articles, videos and seminars on all things ecommerce, ranging from online marketing to web design and customer experience.