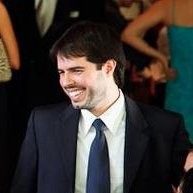 Nike shows clear signs that its business is back on track only months after reporting a 38% decrease in its YoY revenue in the previous quarter. The brand's digital sales grew 82% YoY, which helped to offset the lack of in-store sales. Nike shares jumped 13.1% as the company reported that its proprietary app saw a triple-digit increase in demand. The meteoric growth of its online business comes only a year after its departure from Amazon, followed by a statement that promised to build more "direct, personal relationships" with its customers through its online business.
The athletic apparel company has made significant changes in its sales funnel in the last year. In line with its recent "Consumer Direct Acceleration strategy," the brand  terminated nine wholesale accounts including DICK'S Sporting Goods, Hibbett Sports and Shoe Carnival. Now, much of the company's retail channels are geared toward its own stores and wholesale partners like Foot Locker, which have already established themselves in the DTC marketplace.
Bigger Trend: CPG Brands Transitioning Toward DTC
Nike's swift transition into the DTC model is part of a larger movement we have been seeing across various industries. It only took a pandemic to make the need for change to be felt on the retail side and to accelerate a trend that was already there pre-pandemic. Major CPG brands such as Unilever and P&G have already shifted from relying on retailers to owning their relationships with its customers through their own D2C brands, Dollar Shave Club and SeeMe respectively.
Moving from a traditional retail model to DTC strategy can cause a lot of headaches for many brands seeking to change. You might have to rethink your distribution, and it will most likely come with short-term increase in production costs. So, why do it at all?
It's about more ownership of the customer journey — and most importantly, their data(!)
Adopting a more D2C-focused strategy could have an immediate impact on the bottom line and offset the initial cost inefficiencies for many brands, especially those in a saturated market. By taking ownership of lower funnel communication and establishing meaningful relationships with customers, DTC brands can expect to differentiate themselves from a list of indistinguishable competitors. Many brands utilize personalized product offerings, rewards programs, and CRM initiatives to add more value to this direct communication channel. When customers sign up to take advantage of this discount, they in turn offer their digital footsteps for the brand to follow.
This DTC model has allowed many companies to take full ownership of their data and customer journey. Brands can now fully leverage this data to feed back into the top of the funnel (think real-time suggestions on Netflix) to increase retention. From ZMOT (zero moment of truth, as famously coined by Google) to the actual usage of the product, DTC brands can personalize and optimize the approach at every step of the funnel.
It's about improving brand loyalty, and LTV (lifetime value).
Personalized journeys and close monitoring of their satisfaction mean increased customer LTV and brand loyalty, which have been proven to be key predictors of business success. But there are broader implications (and advantages) to this.
As opposed to waiting for a third-party partner to gather and report your product performance, DTC brands can track metrics real-time and in one piece. Clear, uninterrupted data means that brands can now estimate an accurate LTV of a customer. This allows companies to focus marketing efforts to a small pocket of customers who will return. As told in this HBR article, Sephora was the first of many to realize the importance of homing in on their most valuable customers.
The beauty company had been a brick-and-mortar retailer for most of its history. But in an effort to transition into ecommerce (and DTC), it launched a beauty insider program (VIB) that allows exclusive discounts and perks to those customers who spend above a certain amount with them annually. This not only offers a sense of exclusivity to those who shop with them more often, but also directly motivates shoppers to return to Sephora even at a higher price.
Sephora is now an industry leader. While its competitors jumped on (and failed) to emulate its success, the company continued to improve its rewards program and build meaningful relationships with its customers.
It's about making more lean and nimble operations.
Another great learning we can draw from Sephora is the reduced reliance on brick-and-mortar stores and retail employees. Lighter organizational structure and fewer partnerships allow brands to stay nimble with their day-to-day tactics. This alleviates common roadblocks often caused by retail partners and enables brands to improve their margins by streamlining distribution channels.
You can see the advantages of going DTC by comparing Nike's quarterly performance to that of Adidas. Amidst store closures and mandatory lockdowns, both brands reported a sharp decline in Q1 sales revenue. However, as consumer confidence and purchasing power recovered to pre-COVID levels soon after, Nike saw its revenue bounce back up to pre-COVID levels, whereas Adidas reported a 33% decline in revenue.
Yes, both brands saw an increase in online sales. But while Nike was utilizing internal data, offering personalized products, and promoting various CRM initiatives, Adidas was still banking on its retail partners to pick up the slack.
As we start seeing more reported cases of COVID and potentially another lockdown in Europe, the ability to stay nimble and optimize have been integral to businesses that were able to thrive during these times. With more brands pressured to explore new ways to reach their consumers, we expect that more companies will be shifting to DTC as an effort to reach their audience directly.
Finally, it's about building a meaningful brand for customers.
The rise of ecommerce and globalization left us with a plethora of options. We can choose from thousands of different options, all at different price points, features and packaging. The DTC model offers a solution to the information overload consumers feel day-to-day. It adds a face to the name. Yes, we can talk about how direct-to-consumer communication can improve business efficiency and drive revenue. But, at the end of the day, when our target customers are faced with the decision (FMOT), you can control the narrative across channels by reaching them directly.
The various examples of rewards programs, or CRM initiatives, are all points of differentiation when you're faced with 1,000 identical products. Simply put, they allow you to ditch the image of a boring conglomerate and revamp it to a friendly, neighborly face that offers discounts and remembers your habits, needs and even favorite products.
With a timeline to reopen still uncertain and many forced to shop online, perhaps this is the perfect time to leave the traditional model and embrace the direct relationship with buyers as the "new normal" to build more meaningful relationships.
---
Andre Artacho is Managing Director of TWO NIL. He has a mixed background of business consulting and communication. Artacho started his career at Deloitte as a business consultant, then moved to Ogilvy as a digital strategy lead and head of business intelligence and social media, working for brands such as Unilever, Coca-Cola, Burger King and other brands across CPG, auto, and finance industries. After that, Artacho worked at Google, where he successfully launched DoubleClick in Latin America, and led the implementation of DoubleClick for the main brands in the region such as Walmart, Fiat and many D2C brands. Later, Artacho joined Havas as a partner of a full-service social media startup that became a multi-million business and was replicated in other countries. At Havas, he also held positions as the MD of Havas Digital and Operations VP serving LatAm and MENA regions. Additionally, Artacho is internationally recognized by the main advertising festivals such as Cannes Lions and Webby Awards.